current time
Apr. 2021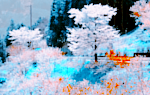 staff
Admin Xaria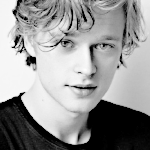 Admin Violet
Who is online?
In total there are
3
users online :: 0 Registered, 0 Hidden and 3 Guests
None
Most users ever online was
139
on Wed Jul 03, 2019 9:12 am
Credits
Skin & graphics made by Xaria. The Harry Potter franchise belongs to J.K. Rowling. All original characters belong to the respective user that made them along with their posts. No copyright infringement intended.
Dominique was back in London after a case in America and she couldn't be happier. She had missed her family and her friends. She decided to stop in at the three broomsticks and get herself a butter beer and a basket of fries. She sat in the corner booth, munching on her french fries and watching the people that came in and out of the establishment. She knew she should contact her little brother, check how his studies we're doing.
Louis didn't think he'd be coming back to Hogsmeade so soon. In fact, he had very little reason to be there anymore. There was a book that he'd seen in the shops here, and instead of asking Flourish and Blotts to stock and send it to him via owl mail, he felt like getting out and going to Hogsmeade instead.
It was strange being there out of school times. The streets were virtually empty in comparison to student weekends. He wondered if the pub was empty as well...
It was. Well, pretty much. There was one very familiar back-of-head that he saw though. Louis had to round the tables and get a better look just to make sure; and now he was stood right in front of her.
"It really is you!"
He beamed at his sister, then practically threw himself at her.
"You're back now, Dominique?"
@Dominique Weasley
Dominique looked up when she heard the voice of her brother and smiled, "Hello, Louis." She said and laughed as she hugged him back, "Yes, I am back. I went to America with Austin for a bit. Case involving some rogue vampires. No biggie." She said laughing, "Are you in a rush or do you have time to sit and catch up?"
Louis squeezed her happily.
"Rogue vampires? I see - that's just like you, isn't it?"
After a while of practically smothering her, he decided at last to let go. She looked good, he was pleased to see. No obvious injuries or scars or anything different on the outside, at least.
He beamed at her.
"Of course I have time! Especially for you."
His smile grew wider, and he pulled out the chair opposite and sat down.
"Have you been to see Mum and Dad yet? When did you get back? Which part of America did you go to?"
He bombarded her with questions.
@Dominique Weasley
Dominique laughed at all his questions before moving her hair from her face, "Woah, Lou. Slow down. I just got back this morning. I plan to see Mum and Dad tonight. We went to New York City. Louis, it's amazing there. They call it The City That Never Sleeps. Who knows, maybe next time I'll take you. You need to see the world. There's so much more than London." She then remembered something she had wanted to talk to him about, "I saw your little blonde friend earlier. The Malfoy girl." She picked up her drink and took a sip from it before setting it back down
@Louis Weasley
"I'd like that," He said gently, smiling. Thinking about Cernu though, he wondered if he'd been to America. There were some American singers he was very into.

Looking at the menu, he scrolled through it and wondered what was best to have. He may as well get something to eat with Dom - even if she'd already had something. "Malfoy? Cassiopeia?" He asked, distracted, the added: "Do you want something to eat with me?"

He had no idea she meant the other Malfoy girl.
"Of course we would have to get Mums permission first. She's the one that's most protective of you." Dominique looked over the menu as well and looked up when he spoke, "No, the other one. The one you dated. What was her name? Carina? I always liked her. Although, she looked a little worse for wear. Like she had recently fought for her life or something." Dominique had no idea that that was in fact the case. Her stomach growled at the mention of food and she laughed, "I think that might be a good idea." 
@Louis Weasley
"Er... I think you must have made a mistake, Dommy. Carina is in the hospital..."

He didn't know why, but his stomach flipped when she mentioned her name. Was he hoping that it was Carina that she saw? But it couldn't be - could it? The colour had drained from his face. He wasn't looking so ravenous now.

"Are you sure it was her?"
"That might be why she looked so weak. Must have just gotten out. Poor thing. But it was definitely her. She slipped into a cafe before I could approach her." She noticed the change in her brothers demeanor and reached a hand out to hold his own hand, "Lou. I hunt people for a living. I never forget a face. It was her." She wondered why he was suddenly acting so... Scared. "Louis, what's going on? Ever since you and her broke up... You've been off. You've been good, but off. If you miss her, it wouldn't hurt to write her. I'm sure she'd love to hear from you." 
@Louis Weasley
Louis didn't say anything.

He was trying to digest it all, and at the same time - the pub seemed very, very far away.

He didn't think that Carina would pull through, knowing that her Mother shared the same fate. To hear that she was out of comatose and walking around: he suddenly felt as if he couldn't breathe. The news was fantastic, and yet he had this look about him as though he was going to be sick.

"Y-yeah..." He murmured. "I'll... maybe. I can't believe she's..."

"How about this. I'll reach out to her. Invite her to lunch. And if you show up, well then you show up. It'll make it easier on you both." Dominique knew her brother better than he did sometimes. He loved Carina. Whether he wanted to admit it or not. Those feelings were still there. And she was going to help him. She squeezed her brothers hand and smiled at him. 
@Louis Weasley
---
Permissions in this forum:

You cannot reply to topics in this forum