current time
Jan. 2021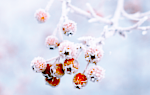 staff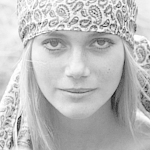 Admin Xaria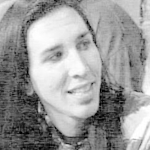 Admin Jules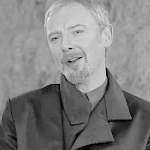 Admin Violet
Who is online?
In total there are
4
users online :: 0 Registered, 0 Hidden and 4 Guests :: 1 Bot
None
Most users ever online was
139
on Wed Jul 03, 2019 9:12 am
Credits
Skin & graphics made by Xaria. The Harry Potter franchise belongs to J.K. Rowling. All original characters belong to the respective user that made them along with their posts. No copyright infringement intended.
Macmillan was ready for this. He had been keeping his eyes peeled for an absolutely gnarly wave. Siting on his surfboard, his legs were in the water as he observed the tides. There had to be a good wave somewhere. Where was it? Honestly, he mainly entered this competition to try and prove Indigo wrong; that had been his intention since day one.

"Bloody wait, man..."
Indigo was stubborn.

But he was also mad about Harrison Jetson.

When Harrison had suggested going to see his brother 'in action', Indigo was (at first) very hesitant. Then, something about what he said resonated with him. Probably because Harrison was so ridiculously handsome, and strong, and--

He was on a lounger at the beach, and had tilted his sunglasses up; eyes scrutinising what he was doing. What was he doing? Was this all part of it?! Hyacinth hadn't noticed he was there yet, but he was hoping that he wouldn't for now. It was good to observe him in his 'natural' state.
Harrison didn't know how he did it, but he and Indigo were at Blackrock to watch the surfing competition the other's brother was participating in. He returned to their spots on the beach with takeout boxes of food he had gotten from the boardwalk.

"Has anything happened yet?" he asked handing Indigo his takeout. "I got you a salad. I know how you are."

Taking his seat, he opened his box and smiled. Mmm, these fries smelled good.

"Awh. Thanks, honey bear."

Yes, that was Indigo speaking there. Indigo Macmillan. Him sounding sappy and soppy was so unlike his character for the past twenty years. He sealed off his sentiment with a kiss to Harrison's cheek, then he opened the lid of the salad and began raking his fork through it.

"You remembered my favourite was prawn," Whether he did 'remember' or not was another thing entirely. Indigo seemed to believe so. Could be Harrison's lucky guess. Nevertheless, Indigo was staring at him with heart eyes.

Smiling, he turned and looked at his brother again. "Not a lot. But I don't know. Just sitting there in the water could be it for all I know." That sounded a bit more like his old self... pretentious and judgemental.
"They were out of a lot of the options. I almost half-expected to not get much. The stand was swamped!"

Harrison nodded. "I see. Maybe we can check out the carnival after this? Or get drinks at that beachside bar..."

Indigo groaned, but was smiling all the same.

"Maybe later - I don't want to move right now," He pouted, enjoying the feeling of lazing around in the sun while watching other people waste energy on a stupid muggle sport.

"Come on Hyacinth - do something..." Tsh.
Upon spying a good wave, he got himself positioned to take it on. Macmillan was partly wondering where Cairo was, but that didn't matter at the moment. He started standing up on the board as the wave started to direct him towards shore. Apparently he picked a bad wave. Before Macmillan knew it, the wave overpowered him and threw him off of his surfboard.
Indigo watched, with bated breath, as Hyacinth seemed to be doing something. Then he wondered why he felt so nervous about it. It wasn't that he cared whether Hyacinth did well or not...

Then his head disappeared under the water. He wasn't entirely sure, but he had a good idea that that wasn't supposed to happen. Indigo stood up suddenly, and raised his head to see where his brother had gone.

He chuckled a little, then wondered whether he should be laughing. He was okay, right? Yeah... stupid Hyacinth.

"Wow. Majestic, isn't he?" He snorted.
He jumped out from his chair after closing his takeout box. "Indigo, your brother might be drowning."

Harrison's demeanor immediately turned serious; he started rushing out to the ocean to save the young man. With a water breathing charm, he jumped in and navigated around the waters until he found a clearly struggling Hyacinth.

Holding onto him tightly, he slowly made his way back to shore to start performing CPR.

What?

He just stared at the water, wordlessly, his mind and body frozen to the spot. Vaguely he heard the sounds of the beach in panic, several shouts and people like Harrison springing immediately into action. He managed to pull him to the beach: but Hyacinth's eyes weren't open.

Indigo finally found motion, and ran to where they were - his hand over his mouth.

"He'll be okay, won't he?" He asked inaudibly, horror-struck.
"He got quite a bit of water in his mouth, so I'll try getting it out with chest compressions. If he's still not awake then, we're going to St. Mungo's..."

Harrison began doing some chest compressions as some water exited Hyacinth's mouth.

"Unfortunately, my ex-wife was the healer, not me, so I'm just trying with the training I got..."

"There must be healers around here, somewhere. If this stupid sport does this sort of thing!" Indigo's mind seemed to have got back to him, because now he was frantically looking amongst the crowd and calling out for healers.

He'd be so annoyed with Hyacinth if he didn't wake up soon...


Macmillan began coughing profusely as he slowly opened his eyes to see Indigo and Harrison?

"Not the first time..."

Usually, he was able to pull himself out of the water. Instead, he somehow got into a rip current and panicked.

"Twat, what are you doing here?"
Returning back to his side when his calls went to dead ears, he was relieved that Hyacinth was coughing now. This bloody menace of a brother!

Indigo pushed him on the shoulder, annoyed.

"You bloody idiot! What if Harrison wasn't here and you'd drowned?!" He was speaking fiercely with him, but his voice was marred by emotion. It made him sound weak. He hated that Hyacinth made him sound so ridiculous and look like a mess. "You should be thanking him! He's the one that saved you, for goodness sake."
He let out a sigh of relief watching the young man wake up. "Be careful, okay?"

Harrison placed a hand on Indigo's shoulder. "Calm down, Indy..."

Indigo huffed and sighed dramatically.

For now, he held back. He pursed his lips as he gazed down at his brother. He was bottling up a full on lecture, and didn't know how long he'd last until it was released.

"I still think he should get checked over by someone." He muttered, seething.
"I think I might be able to pull out a simple diagnostic spell, but that's left best with a professional."

What even was the medical protocol around here anyway?

Indigo frowned again.

"Hyacinth?"

He gave his face a few, light slaps.
"The fact that I called you twat is a good sign I'm fine!" he replied as he started sitting up. "How's fucking your way up the Ministry going?"
"We need a healer to mend your delusion."

He quite liked slapping him, though.

"Well this was a truly wonderful aspiration, Hyacinth." He began sarcastically, "I didn't think you were stupid enough to have a death wish. I see I'm mistaken. If you think after witnessing this that I'm going to support your ambition, you've got another think coming."


Harrison looked over at Indigo while the two brothers were arguing. "I can tell you're not the most athletic, Indigo, as injuries and accidents are quite common in sports like these."

"This is hardly a bludger to the knee kind of situation, Harrison."

He appreciated that Harrison was trying to calm both sides, but Indigo was stubborn where his brother was concerned.

"Even in the rare circumstance where Quidditch players fall from their brooms, there are medi-wizards at every edge to react. See anyone swooping in here?" Indigo crossed his arms. "The sooner my brother stops all this nonsense and attends university like he is supposed to..."




Seriously, what did the older auror see in that twat? How do they even get along?!

"Twat, you wouldn't even touch the railing of a staircase just because other people did."
"What's that got to do with anything?!"


He shook his head. Ah, siblings. "Indigo's brother, be more careful. Indy, don't be so dismissive."

Harrison tried his best to be a mediator sometimes, but it was hard when he didn't know the dynamics.

---
Permissions in this forum:

You cannot reply to topics in this forum