current time
Apr. 2021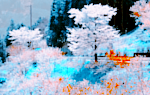 staff
Admin Xaria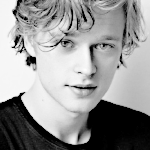 Admin Violet
Who is online?
In total there are
4
users online :: 0 Registered, 0 Hidden and 4 Guests
None
Most users ever online was
139
on Wed Jul 03, 2019 9:12 am
Credits
Skin & graphics made by Xaria. The Harry Potter franchise belongs to J.K. Rowling. All original characters belong to the respective user that made them along with their posts. No copyright infringement intended.
Page 1 of 2 • 1, 2
Was this an actual first date? Or was this a second date? It didn't matter, but the way this fling relationship thing started was
very
muddy. In an effort to help push Indigo outside of his comfort zone, Harrison decided to to take him out to the sports bar in Hogsmeade for lunch.
"Do you see anything on the menu that you like?"
he asked looking over at the other's menu. Harrison wasn't expecting too much of an answer.
"The buffalo wings sound good."
@Indigo Macmillan

In the hours leading up to their meeting, Indigo had a hard time deciding what to wear. He was sure that they would go to a nice restaurant somewhere, so he'd worn something befitting of that: not his most fanciest attire, but crisp we should say.

Then they ended up at this grease tub.

Okay... so it was cleaner than he'd expected. He was half expecting sauce all over the seats, waiters wearing grease-stained clothing and grubby caps; but it was fairly nice in there. Bit loud. Also, he wasn't at all interested in any sports.

Scrutinising the menu, he glanced up at Harrison briefly. The warmth in his voice had him feeling butterflies. He felt like a stroppy child who had his heart set on somewhere else, and his Dad was trying to encourage him about the positives. "Um, well... it's all a little... heavy. I don't know. Do they have any pasta?"
"They might. I've only been here one time before and had an appetizer." Harrison wasn't fazed by the loudness; he was used to it.

He glanced around the building a bit surprised that the owners managed to actually get television signal. Were they muggleborns by any chance?

"The portions are huge. American huge, so we could share..."

There it was: the American thing again. Hyacinth was fascinated by this American stuff, surfing or whatever it was, and now Harrison was keen to accept overseas influences. He decided that after this was over, he'd need an extremely British cup of tea.

Indigo changed his mind very quickly about America when Harrison suggested that they share, though. The thought of doing that was very soppy, but it was the sort of soppiness he'd secretly hoped for all his single life.

"Oh-- well, okay, let's do that then..." Indigo smiled at him, and looked at his hand. He wanted to just reach out and take it. "So, we could go for the wings, or these Mac n' Cheese bites look nice. Oh- they do a sharing platter with bits and pieces on it..." He'd hidden himself behind the menu again rather quickly.
Harrison grinned back as he wrapped an arm around the other's waist. Was he being a bit reckless when it came to public appearances? Yes. Did it matter? Not at the moment.
"Whatever sounds good to you. I eat just about anything."
He suddenly connected the dots on why it was so loud.
"...Apparently it's the last Hogsmeade weekend this term."
@Indigo Macmillan

Merlin - yes. He just loved to be in his arms! It may have surprised him a little bit, to the point where his blood was pumping frantically to keep up with the excitement, but he instantly felt at ease with being anywhere. As long as Harrison was holding him.

"... I- I just don't know... what I'm hungry for..." He flustered girlishly, and then pointed out that they should just go for the platter. Did he feel hungry at all anymore? His stomach was in nice, little knots.

"Hogsmeade weekend..." He repeated vaguely, staring in admiration of his handsome date. "What did you used to do on Hogsmeade weekends? Were you a good boy and got back on time?" He didn't really know where all this was coming from. All Harrison did was put his arm around him.
"Hmm... The platter? It seems like a lot, but if you don't mind taking some leftovers... It'd work for lunch while on the job tomorrow."
Harrison began caressing the other's back before moving his hand up his shirt. He was starting to feel a bit frisky.
"Hm, well I usually tried to sneak away from Hogsmeade over to Knockturn. Knockturn always had some of the better hangs... If I needed to get something done, I usually stayed within the castle allowing myself to take advantage of the rare tranquility. How about you?"
@Indigo Macmillan

Last Hogsmeade weekend and he already had to deal with serving disciplinary measures before he could even enjoy himself. Ugh. Now here he was starving.
"Faye, want to pick a place for lunch? I need to get far from the castle for a while."
@Faye Phiera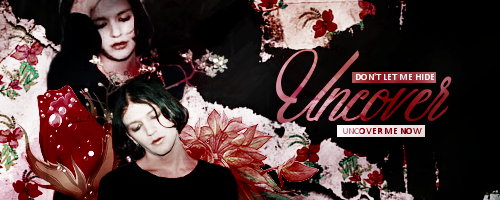 Faye saw this as her last chance to suck up to the Professors before the summer holidays. She wanted that Head Girl badge so badly, she even considered doing some extra work and sending it by owl to one of her Professors. But then, she realised, they were on holiday as well...

"What?" She asked, a little hot. It was warm today. "I don't know - somewhere that's cool. Three broomsticks is out the question. Why don't we just grab a burger or something? Medallion?"

She sounded flustered. At least she wasn't going against Cherry for Head Girl, she supposed...

A breather might be a good idea.
"Knockturn?" He repeated, a little surprised. There was being a bad boy and there was being a very bad boy. Nevertheless, he seemed to be subconsciously pushing his body closer to his. Why was stories of Harrison's school day misbehaviour exhilarating? Indigo usually couldn't stand people who went off the rails.

"Hmm..." He pouted his lips a bit, "I never missed a Hogsmeade visit except when I was in my seventh year. I was the same as you, I suppose. The lack of students in the common room made it easier to get on with things. Still..." He swept a bit of lint off Harrison's lapel. "Why do I like the thought of you getting into trouble?" He smirked, running his hand down his lapel, across his chest.
Harrison nodded as his eyes scanned the other. Biting his lip, he briefly looked down before resuming having his attention on what Indigo was saying.

"Maybe the taboo of being an auror? Not many aurors would proclaim to be bad boys in their past..."

Maybe they need to get a room after this.

"I guess Medallion is fine. I've never been there before."

He was so hungry that he could eat a horse if he had to. "Hopefully it isn't too busy or else I'd find the establishment to be more of a nuisance than the Three Broomsticks."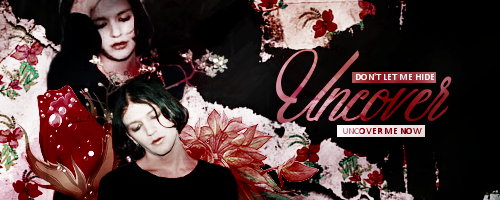 "I've been there a few times - the burgers really are the best."

When they came up to the place, however; she was immediately drawn to something within. She could only see a slither of him, but wasn't that that smug youth with his pastel blazers? A feeling of horror dropped inside of her stomach. There was someone with dark hair stood very close to him...

Very suddenly, Faye gripped Narks's arm. She pulled him, wheeled him 'round until he was against the wall, then stared at him with wide, dramatic eyes. "I've changed my mind!"


He bit his lip.

Yes - it was probably exactly that. He was getting all hot and bothered about it again. He was very handsome, and they had shared a night together already in a hotel on Blackrock. He thought back to it and felt his face redden. Would they actually get around to eating anything? His stomach was tied in knots as he gazed at him hungrily.

"We should go somewhere... after this..." He whispered into his ear, and briefly passed his hand over his rear.
Things escalated fairly quick. Here he was now against a wall as Faye seemed to have freaked out for some reason.

"What do you mean?"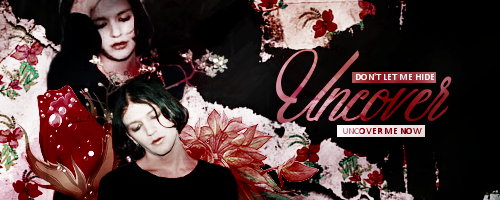 "I was thinking the same."

For now, however, he really needed to try and keep it together; they came here for lunch, they need to have lunch.

"Anywhere you're thinking of?"

"I mean I've changed my mind. I don't want to go in there."

But, distractedly, she kept eyeing through the glass into the other side. Oh God - they looked like they were all over each other. What was Mr Jetson [i]thinking[i]?!
"You could come over to mine..."

He really liked the idea of them being in his bedroom.

"At this time, there probably won't be anyone there..."

Indigo was trying to seduce him. Trying very hard to seduce him. He seemed to have temporarily forgotten that they were in public. He did seem to go a little silly wherever Harrison was concerned. It was as if his 'normal' life was put on hold for a bit.
"Is there more to this that you're failing to mention?"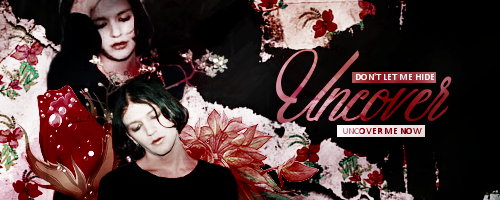 He grinned widely. "Sounds like a plan to me."

Harrison didn't care about the various facets of his life at the moment; currently, he was in a trying to make an impression state of being. His paternal instincts and his working drive had been forced onto the back burner.

Should they go now? Should they just forget everything, and be really impulsive? Indigo felt giddy from all of it, and even looked over his shoulder in the direction of the door, as though prompting them to leave. But, he stopped mid-way, and double took the action. His eyes narrowed.

"Oh I can't believe this."

His eyes met the girl's. It was those two again!

"Harrison. There's been these two... people following me." He sulked, and made sure to drape himself over him. Just let them try something with Harrison Jetson around. Whatever their motive was...


The boy had seen them. Faye sighed, and let Narks go.

She was just trying to protect him. But really? Perhaps he had a right to know.

"It's that boy again..." She muttered, nodding her head in the direction of the window.
"There has? Do you have an idea why?"

Harrison looked towards the door trying to make out whatever Indigo was looking at. "Don't they realize stalking is a legal issue?"

He furrowed his eyebrows. "If it's just that college student, what's the fuss?"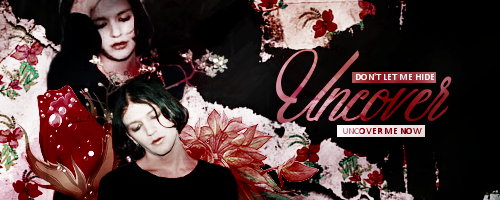 Faye sighed.
Why did she have to feel like the bad one here? Mr Jetson should have told his son what was going on, instead of sneaking about like this. Now she was caught in a dilemma of forcing Narks to see something that was going to hurt him.
"Look who he's... with."
She was going to say
look who he's draped over
, but she felt that was salt into the wound.
@Narkissos Jetson
@Harrison Jetson
Page 1 of 2 • 1, 2
---
Permissions in this forum:

You cannot reply to topics in this forum