current time
Apr. 2021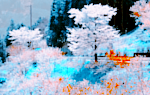 staff
Admin Xaria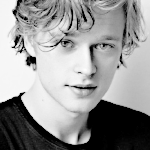 Admin Violet
Who is online?
In total there are
3
users online :: 0 Registered, 0 Hidden and 3 Guests :: 1 Bot
None
Most users ever online was
139
on Wed Jul 03, 2019 9:12 am
Credits
Skin & graphics made by Xaria. The Harry Potter franchise belongs to J.K. Rowling. All original characters belong to the respective user that made them along with their posts. No copyright infringement intended.
JT had sent a message to his older brother to meet him at a bakery. There was no reason specific but he just wanted to talk to Javier. He had barely talked to his brother since he was always busy and trying to stay to himself but he knew that that was not healthy and he had to talk to his brother and catch up. He was glad to know that his older brother had agreed to meet him there and as he sat in a seat at a table waiting for Javier to show up. JT needed family.
@Javier Morais
Javier always tried to be there for his younger siblings, it was why he had taken the job at Hogwarts instead of staying in Romania when their parents had passed away last year. Though, working at the school had made it a little more difficult to actually be able to spend time with JT. That and the fact that his brother seemed to like to stay to himself more often than not. Javier worried about him, really he did.
It had been a pleasant surprise when he had recieved the owl from JT, asking him to meet him at the bakery. Of course, he had been quick to agree. Javier might not seem like the type who would be a family man, but he did truly care about his siblings. And he had some news to share with his brother as well.
He walked into the bakery to find his brother already there. A small smile tugged at his lips as he sat down in front of his brother.
"It's good to see you, brother."
He said, truly meaning it.
@JT Morais
JT sat in the bakery waiting for his older brother to finally make his appearance, it was quite odd how much the two have changed and with all the hastiness that has happened, JT knew that family was always going to be important to him. "Brother, hi, glad you could make it" which definitely was the truth.
@Javier Morais
Javier had changed a lot since their parents' death. He could no longer be the carefree adrenaline junky that he had once been, no, he had to think of the well being of his younger siblings now since he was the oldest. One thing that hadn't changed was the love he had always had for his siblings. Family was always important to him. It was something instilled in all of them from a young age. "of course, if you ever need me all you have to do is send an owl." he would drop whatever he was doing, but that was left unsaid, that was something that was just understood. "I had been hoping to speak to you anyway. I have some relatively big news." he still wasn't quite sure how things were going to go with his son, whether his mother would actually allow him to be in his life. But even the fact that he was expecting a child was something he wouldn't hide from his family.
JT was glad to know that his brother was glad to see him and even with his good job still had time for JT and his siblings. JT knew that his brother had something important to tell him since his face said it all. "What is it brother? Are you in trouble?" He asked curiously.
@Javier Morais
Javier had to laugh when the first thing JT had thought of when he had said he had news was that he was in some sort of trouble. Of course, JT was one of the few of his siblings who was old enough to remember Javier's rebellious days. Of course, he would think that Javier was back to his old tricks. He shook his head, though.
"Not this time."
He replied before pausing for a moment.
"I'm going to be a father."
He said it matter of factly, knowing the questions would probably be coming from his brother but waiting to let him ask them.
@JT Morais
JT was completely stunned to know that his brother wasn't in trouble like he used to be when they were children, it was good to know that JT didn't have to bail out his brother but when his brother talked about how he was going to be a father, JT was stunned. "Huh? Come again?" JT wanted to make sure he wasn't dreaming.
@Javier Morais
"You know, when two people hook up and are too drunk to remember protection, sometimes a child is the result."
He teased his brother, of course, he knew that JT knew where babies came from but he couldn't help but to tease his brother while still filling him in on what he meant.
"I was just as shocked as you are. Since I didn't even know until I ran into the mother who was very pregnant. Remember that work trip I took here before everything went down? We hooked up then..."
He hadn't been expecting to see Persephone again, let alone to have been having a child with her.
@JT Morais
JT couldn't help but roll his eyes and scoff. His brother could be an ass at times, it was annoying, really annoying to JT. "I know what happens when two people have sex without protection brother, I'm just shocked it didn't happen sooner" JT smirked at his big brother. JT nodded when his brother asked if he remembered the work trip and to say he was still stunned was an understatement. "Damn, so what are you going to do?" JT asked.
@Javier Morais
Javier couldn't help but to harass his little brother just a bit. It was just part of who he was. He would never be the serious type, the boring type. No matter how much he knew it sometimes annoyed JT. He laughed, truly laughed at his brother's response.
"Hey, I'm usually pretty good about using protection. Usually."
Though, he had slept with a decent amount of women... so, he wasn't surprised by his brother's response. He shrugged at the question.
"I'm still figuring that out. I don't want to be like my real father and not be in the kid's life. I'm just hoping that I'll be allowed to be."
@JT Morais
JT couldn't help but snort a bit when his brother talked about how he was usually good at protection. Yes usually was the word for this type of conversation. "You're definitely right there because if you weren't so careless you wouldn't have gotten someone you don't know pregnant" JT was trying to protect his family here.
"Look we all know your father was a dick but look on the bright side you came out pretty good, except for being a father to an unborn child and I bet you aren't even going to try and make it work with the mother?" JT was someone who didn't like broken families.
@Javier Morais
Javier shrugged when his brother spoke about his carelessness. It was kind of a trait that he was pretty well known for with anyone who knew him well. He tended to be the type who didn't think as much about consequences as he should, he was reckless from time to time. But there was nothing that could be done about it now.
"I know, I know."
He said with a bit of a sigh.
Javier rubbed at the back of his neck then, knowing that JT wasn't one who thought very much of broken families.
"There's nothing to make work, I don't know the woman at all. It was a one night thing and she doesn't seem to be looking for a relationship either."
He says with another shrug. This was the reality of things, whether JT liked it or not. At least he planned on being in his child's life if Persephone would allow it.
@JT Morais
JT just didn't understand really when it came to Javier and whatever things were going on with him but it did make him feel a little better knowing his brother wasn't going to be a dead beat dad. "I just hope you're right about that because if this woman who is carrying your child does want something with you and you become a dick about it, I just hope you know that the courts go for the mother. But enough about that, do you know what you're having?" He asked.
@Javier Morais
---
Permissions in this forum:

You cannot reply to topics in this forum