current time
Apr. 2021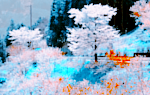 staff
Admin Xaria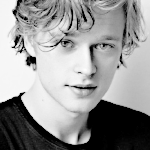 Admin Violet
Who is online?
In total there are
2
users online :: 0 Registered, 0 Hidden and 2 Guests
None
Most users ever online was
139
on Wed Jul 03, 2019 9:12 am
Credits
Skin & graphics made by Xaria. The Harry Potter franchise belongs to J.K. Rowling. All original characters belong to the respective user that made them along with their posts. No copyright infringement intended.
Harrison's priorities shifted in some areas. The Order, in general, seemed to be having shifted priorities. What was going on? He hardly heard from majority of the members in regards to strategies, intel, and just about anything imperative to the group's survival and objective. He needed to call a meeting. He had no idea on what he could possibly address, but deep down Harrison knew something needed to end.

With a solemn look on his countenance, Harrison waited for the members, if they were able to, to arrive. He didn't know if he could do it any longer.

She burst through the door wondering what was so important. Victoire was experimenting with her fungi and it got a bit haywire. Her thumbs were replaced with mushrooms. Just another day, wasn't it?

"Hello, Mr. Harrison! Do you know what's going on, do you? Don't mind me thumbs!"

So I'm a little left of center
I'm a little out of tune
Some say I'm paranormal
So I just bend their spoon
Lakeesha had heard about the Order meeting and this was the reason why she was here now. She wasn't sure about what all this was this time. She hadn't done much lately yes but she wasn't sure how she can be in the service really. She walked into the cabin and saw there some people were there already. "Hey," was all she said before she took a seat around the table in the room.
Camille apparated into the cabin after finishing up one of her last few stacks of paperwork as the current term was coming to an end. She was curious to find out what Harrison had called a meeting for; it had to be pretty important if it wasn't planned ahead of time. Quietly, she stood against a wall as she waited to hear from the leader.

Autumn heard talks of an Order Meeting and she knew it would be right for her to go. Tonight, Autumn went to the Order Meeting and she entered the Abandoned Cabin. Seeing others around she had looked around and she asked. "Is everything okay?"

Even though she knew the wizading world was basically in turmoil with all the was happening, and she soon realized those words sounded stupid. "Actually I realized we are in a lot, trouble." she said thinking about the new laws that were enforced.

credit goes to sam at Shadowplay!
Ebba had immediately apparated to the Abandoned Cabin, when she heard about the meeting. She knew they had to discuss stuff, but didn't expect them to call it so soon. When she got outside the cabin, she had entered and when she saw Camille, a soft smile came.
"Good evening. I hope you are doing well."
he said her boss was doing well.
@Camille Voclain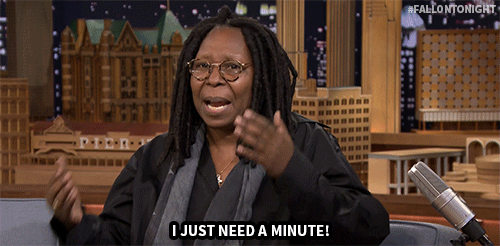 When she had heard about an Order meeting, she wasn't sure what make of it. The world needed to talk about it and she didn't know what to do. Entering the cabin she saw Harrison and a sigh came across her face, and she walked.
"You finally called us, we going to talk about what's going on?"
she had asked hoping to get some answers.
@Harrison Jetson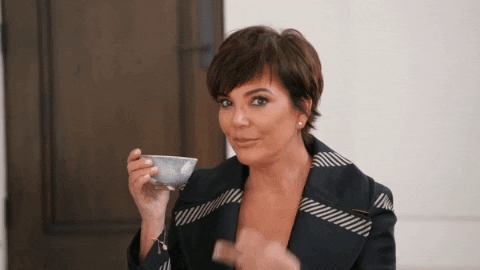 Ron was pleased to see that there were people of all ages in the Order. He certainly wasn't one of the young ones anymore, though. Perhaps they should start allowing those of Hogwarts age to join the order, as he thought about how he felt when his Mum wouldn't let he, Harry and Hermione join at fifteen.

"Hi," Was his greeting to everyone.

He never really enjoyed talking to a lot of people at once, so he kept it brief.
"... I know I mucked up, but it seemed a good idea at the time, okay?"

For some reason he thought he would be one of the topics of discussion. Fred hadn't exactly been an asset to the Order, but he had tried (and perhaps a little too hard). Once or twice he was caught impersonating Ministry officials under the Polyjuice potion... thankfully it wasn't anyone in the Ministry who caught him out.

He just thought it would be a decent way of getting intel.



So far, the turnout was better than one of the previous times. Harrison had to restrain himself from rubbing his temples upon hearing Fred.

"Victoire, you should go to St. Mungo's. Fred, that's not what the meeting is about."

Should he go ahead and break the ice?

"As you are all aware, we haven't been able to outsmart the Death Eaters. I have no clue what we could be doing to give us an edge as it isn't like before where we could try and take out their assets and/or prevent them from attaining something."

He sighed as he looked at everyone that was currently there.

"I've contemplated about this seriously and deeply. I don't think the Order is capable of existing like it used to."

Lakeesha listened to what was going on but didn't say anything there for a while. There was no point to talk really. She heard what the head of Phoneix Order said. She was aware that Death Eaters seem to get away with so many things these days. All these new rules and everything did help them a lot.

"Death Eaters are everywhere these days. So yeah that's the problem. New rules about curses and so many other things seem to help them a lot get away with things," she had to agree with that part. "So what you suggest we even do from this point? We can't just give up on the idea of the Order." She didn't get really what he was trying to say.
She frowned as she listened to her superior. Camille nervously bit her lip.

"What do you mean, Harrison? The Order has been around for so long."

"Don't like where this is goin'..." He muttered, rounding his eyes to the table dramatically before leaning back in his chair. "If you're gonna suggest we fight fire with fire--"

"I'll be fine, Mr. Harrison!" she replied with a wide smile only for her face to turn sour as she heard him change course.

Victoire cocked her head somewhat confused by what Harrison was saying. "But Mr. Harrison, the Order exists to defeat the Death Eaters..."

So I'm a little left of center
I'm a little out of tune
Some say I'm paranormal
So I just bend their spoon
Harry sat dumbfounded as his friend talked about disbanding that order, he had worked so hard to keep it stable, but his position at the ministry had made him give the reigns to Harrison and he was now regretting his decision. He was curious though what the man had planned to replace the order or were they just going to give up, he had no idea what was happening and just wanted to know Harrison's reasoning.
Draco's first thoughts when he heard that Harrison was wanting to disband the order was, at least he did not have to fund a dying cause any more, of course no one knew that he was the one who was keeping the order a float to the most part he wanted that to remain a secret but he thought that it had been useless for years as they were never successful in their efforts like they were in the past.

"What are you proposing Harrison? We need to figure out a way to make sure that the students are safe, as I fear they maybe the next victim of the current Death Eaters," He asked as he feared that they were just going to leave them high and dry.
---
Permissions in this forum:

You cannot reply to topics in this forum