current time
Apr. 2021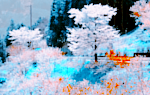 staff
Admin Xaria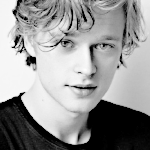 Admin Violet
Who is online?
In total there are
3
users online :: 0 Registered, 0 Hidden and 3 Guests :: 1 Bot
None
Most users ever online was
139
on Wed Jul 03, 2019 9:12 am
Credits
Skin & graphics made by Xaria. The Harry Potter franchise belongs to J.K. Rowling. All original characters belong to the respective user that made them along with their posts. No copyright infringement intended.
Kenzi was running out of time, and she still needed at least one more person for her plan to work. She wanted to get things going before school was out for the year, and after much observation, Kenzi might have found someone was was willing to join the little gang that she was starting. Thus, Kenzi waited at the main stairs on the third floor, expecting to catch the girl as she headed towards lunch today. Finally catching sight of the girl who had caught her notice, Kenzi slips in next to the girl, "Can I speak to you, alone?"
@Amara Jordan
Amara wasn't expecting anyone to approach her as she made her way up the staircase to lunch. She was running a couple of minutes late, later than usual at least. But she wasn't really in a hurry. Lunch would still be there whenever she got there and it wasn't like she was actually going to miss anything. As she reached the top of the stairs and began to make her descent, someone slipped in beside her. She turned her head when the girl spoke to her. "Sure." Was all she said before she reached the bottom of the stairs and nodded for the other girl to follow her before she slipped behind one of the tapestries and into one of the many hidden rooms within the halls. Instead of asking what the other girl wanted then, she just looked at her expectantly, waiting.
"Now, from my understanding, you are someone with questionable morals, so I have an offer for you, a lucrative offer," Kenzi lead with, hoping that the dangling of the offer might be enough to get information she wanted to hear before pulling the girl into the full plan.
@Amara Jordan
Amara knew that her morals weren't the greatest... If she could make a buck or two through running some bet or another, or if she could somehow provoke a fight that she could profit from, she was down for it. If it was a question of sneaking around to smoke a joint or smoking alcohol, she was down for that too. So, she wasn't surprised that other people would notice. She was curious about this offer, though.
"I'm listening."
She said, waiting for the girl to go on. She wasn't committing to anything without more information. Even if it sounded very interesting...
@Kenzi Mikeal
Kenzi smiled at the other girl's interest, "I'm going to be a little bit intentionally vague because the walls here tend to hear more than you want them to, if you catch my drift. But, anyways, let's just say that I have some friends of ill-repute on the muggle side of things who would be interested in us moving some product around for them, for 20% of the street price of the product of course." going to be a little intentionally vague on the details, cauKenzi paused a second to give Amara time to process the information. "Their opening offer is for a trail run with 300,000$ worth of product, pay us 60 grand. Split between the people interested, that would mean we each walk out with 20 thousand dollars for a night of work."
@Amara Jordan
Amara could understand the other girl being cautious, it was no secret that even the walls seemed to have ears here. The portraits could even rat you out if they so chose to. She took in all that the other girl had to say, though. It definitely sounded like it was something that was promising. Muggles didn't have the same abilities as they did to be able to get things under the radar, so it made sense. She just nodded, showing that she was following, waiting to see where she fit in to all of this. Her eyes literally lit up when she heard the kind of money they were talking about.
"That's a pretty large amount of money."
She said almost thoughtfully. She knew that she couldn't really ask a whole lot about what it entailed until they were somewhere that they didn't have to worry about being overheard. But how could she say no to that kind of money?
"Count me in."
It could be dangerous, but she was pretty sure that they would be fine. It wasn't like she was afraid of muggles anyway.
@Kenzi Mikeal
Kenzi smile grew, happy to hear the other girl accept her offer, "Fantastic, I will discretely pass along details when they come to me." With that, Kenzi slipped away, folding herself back into the stream of students heading throughout the castle.
@Amara Jordan
---
Permissions in this forum:

You cannot reply to topics in this forum