current time
Apr. 2021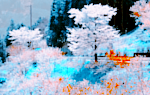 staff
Admin Xaria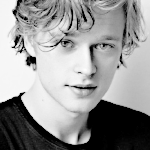 Admin Violet
Who is online?
In total there are
8
users online :: 0 Registered, 0 Hidden and 8 Guests
None
Most users ever online was
139
on Wed Jul 03, 2019 9:12 am
Credits
Skin & graphics made by Xaria. The Harry Potter franchise belongs to J.K. Rowling. All original characters belong to the respective user that made them along with their posts. No copyright infringement intended.
Lochlan quite liked having an
office
. Before he was employed at the Ministry a few months ago, he was merely a buyer of dark, and exotic artefacts for Borgin & Burkes in Knockturn. Now he was head of the Department of Mysteries. This is what absolute control of the Ministry by the Death Eaters looked like: he probably wasn't too qualified for the position, and spent a lot of his time doing crosswords and laughing at the idiotic cartoons in The Prophet.
He'd called what's her name - Amaryllis - to his office.
Anyone outside of the Death Eaters had to be watched closely. The Macmillans were purebloods, he knew, but they weren't
that
type of Pureblood. There was no real dynasty there. That's not what bothered him, though: what bothered him was that she stuck out like a sore thumb.
He had his legs up on the desk, and was laughing loudly at today's paper.
@Amaryllis Macmillan
Amaryllis wasn't sure what to think of her new boss. He didn't give her the best of vibes and if she was being quite honest, she wasn't even sure he was qualified to do the job that he had been given. But such was life. Men like him always made it to the top while women like her were stuck trying to claw their way up using little more than their perfectly manicured nails. It was a tough world, but it was the one that Amaryllis lived in and she wasn't going to give up.
When she was called into his office, she was a little surprised. He hadn't seemed to show much interest in actually communicating with the rest of the department, staying shut up in his office from what she had noticed. She knocked lightly on the open door before stepping inside.
"You wished to see me?"
She asked with a small but professional smile. She could play the perfect little worker if it suited her. She wasn't above sucking up to get where she wanted either.
@Lochlan Riddle
"Oh hi! Hi, come in!"
He put the paper down finally, spun his legs off the desk and sat behind there properly. Fortunately for him, he seemed to be surrounded by very beautiful blonde women at work. There was Miriam, who also worked in the department; Desdemona the deputy and Amaryllis, all of who looked as though they had men falling to their feet on a daily basis. That sort of power could be exploited.
"I've got some very exciting news for you,"
He went on, smiling up at her until his eyes were creasing.
"How do you feel about an unexpected promotion?"
How
old
was she, anyway? She couldn't have been older than his eldest, Delilah.
@Amaryllis Macmillan
Amaryllis smiled as he noticed her then called her into the office rather jovially. She hadn't been expecting the warm welcome when he hadn't seemed all that interested in getting to know his employees up until this point. Maybe he had just needed time to get used to the job? That could be the case, right? Amaryllis liked to try to think the best of people... Even if she sometimes had a difficult time and sometimes came off as more judgmental.
She entered the office as she was invited to do, making sure to keep that professional smile on her lips as she stood before his desk. What came next was unexpected but she couldn't say that she hadn't been working towards moving up the food chain, so to say.
"A promotion, sir?"
She paused for a second.
"This is unexpected, I am very happy with the offer, though!"
She said with a smile. It probably would have been wise to ask just what this promotion was for... But she heard promotion and it stroked her desire to succeed.
@Lochlan Riddle
---
Permissions in this forum:

You cannot reply to topics in this forum