current time
Apr. 2021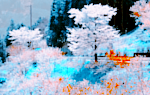 staff
Admin Xaria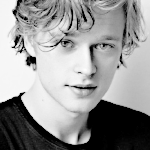 Admin Violet
Who is online?
In total there are
5
users online :: 0 Registered, 0 Hidden and 5 Guests :: 1 Bot
None
Most users ever online was
139
on Wed Jul 03, 2019 9:12 am
Credits
Skin & graphics made by Xaria. The Harry Potter franchise belongs to J.K. Rowling. All original characters belong to the respective user that made them along with their posts. No copyright infringement intended.
Lochlan wasn't one blinded by vanity: he knew there was brilliance in youth. That's why the Death Eaters had the prodigies: teenagers of school age who showed the potential and drive to succeed for their causes. A lot of the old boys looked down on the youngsters, but Lochlan had seen talent in his own children. He believed in giving them a chance.
He had invited this girl -
Delaney
- to the Riddle Manor. He'd never met her before, and she wasn't friends with any of his children, as far as he knew. He instructed her to take the floo network from Hogsmeade, so she should be arriving soon.
He just hoped she demonstrated something worth recruitment...
@Delaney Mistholm
Delaney was really surprised when someone suddenly wanted to meet her, someone from DE. She hadn't really expected this. She didn't really know what will happen there.

All she knew mostly about DE was so far what she had read from books and she had seen things in action herself too but she was the first person in her family to go down this path. She didn't really care what her aunt will think anymore or her younger sister. She hasn't been close to them for years.

The girl had arrived at the Hogsmeade as it was instructed then and used the floo network from there to get to the Riddle manor. Once she arrived at the Manson, she noticed there a man standing, who she had never met. "Hello, mister Riddle?" she assumed he was Riddle, who else would be waiting for her here.

She had really no clue what she was supposed to do here now. She didn't really know much about the greeting stuff but then again being polite was never her thing.

@[Lochlan Riddle]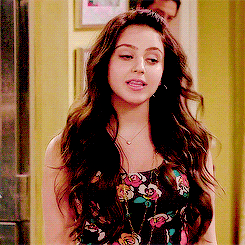 He grinned at her arrival, and immediately stepped forward to stick out his hand in a greeting.

"Yes. Hello, Miss Mistholm. Or would you feel more comfortable if I called you Delaney?"

There was a glimmer of something inside of his eyes, but it wasn't the friendliness that his smile portrayed.
Delaney looked at his hand and did stick hers out there for shaking. Seemed like a good thing to do.

"Either really works, even if I'm more used to be called Delaney. So yeah you can use my first name instead of my last name," she said with a small smile, which didn't really reach to her eyes. Then again her smiles never did.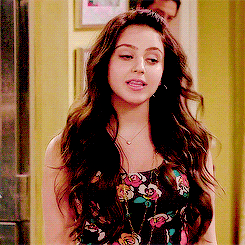 Before she had a chance to shake his hand, Lochlan quickly lifted it up and out of her reach.
He leered at her, moving his head closer to hers.
"No, no, no."
He waggled his finger, tutting in disappointment.
"Lesson number one: more often than not, we're are out to get each other. Never shake someone's hand, especially if you don't know who they are. Us lot have tricks and curses up our sleeves that could boil the fluids of your pretty eyes out."
Lochlan grinned, and raised his eyebrow to her.
"We wouldn't want that, would we, hmm? Spoil all your beauty!"
He let out a bark-like laugh, and stepped backwards from her finally.
"I'm just fooling around with you. Well - sort of. You can trust me. How about you call me 'Lochlan'?"
@Delaney Mistholm
Delaney looked at this male and did listen to what he said there. This was just kind of way something she had heard before. Well, she knew people were often to get them. Then again she never had cared that much if something had happened with her. She never thought about things like this.

"Oh, I see. Well, I guess yeah you can say you never know who you might meet in your life. OR how you life turns out to be exactly. Tricking other people is easy yes when they don't pay attention," she said there now something back.

"My beauty, well thanks for saying that I guess," she mumbled there now. She didn't really hear those words much in her life lately.

"Oh good to know. Sure, I can call you Lochlan, if that is okay, of course. Don't wanna offend you, sir."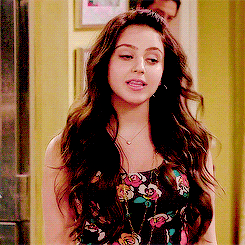 Lochlan poured out some drinks.
"Don't worry - they're not poisoned."
He smirked a little.
"Want me to fetch the house elf to prove it?"
Har de har har.
He handed her a drink.
"Lochlan is just fine. No sir."
He waved his hand impatiently. After all, he wanted to make her feel welcome. And comfortable.
"Delaney... your beauty can be a very strong, and steadfast weapon. You could convince honest men to do very dishonest things with those looks. Make them your lap dog, if that's what you want."
He chuckled, and took a sip of his own drink.
@Delaney Mistholm
Delaney looked at the drink for seconds but then still took it. She didn't trust house-elves that much. "I'm sure it won't do any good for you when you try to poison some young girl here today, so I' don't think you put anything in here," she said with a small smile there now.

"Okay," she said simply. "Well, it can be. It's easy to play with people emotions with it. I'm aware of that fact already. I have manipulated people into some things before. Not that hard really. Some people literally will do anything that you ask," she said with smirk there now. She knew how to make people do things for her. Something she learned years ago. She took a sip from this drink too.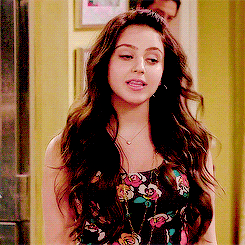 "Fair reasoning... a little naive, but we'll shake that out of you. Think of us not as your superiors, but as your guides."
He was careful not to say 'friends' or 'family'. That would be going a little too far. She needed to understand that if she somehow deviated away from their ideals, they'd be quick to dispose of her. No sense frightening her too much, though. People were more malleable when you went at it the right way.
"Good. That's good. Perhaps you'll make a good interrogator, if you're any good with the Imperius Curse."
His eyes narrowed slightly as he looked directly into hers.
"Speaking of... have you performed any unforgivables yet?"
@Delaney Mistholm
Delaney could be yes a bit of naive still but then again she didn't grow up as dark eater when she was a kid, just she did choose this path as a teenager. "I guess I'm a bit of naive still yes and sure I can try to look you guys as guides yes," she said there now something. She tried to understand the best she could everything.
Delaney had chosen this path for some reasons, she wouldn't like to talk about with anyone. She was now here and it was something that mattered. Not the past. She didn't really call anyone to be her family anyways, she didn't even say it to her aunt and sister.
Delaney thought how to answer to this now. "Interrogator seems interesting actually," she said with a small smile. There weren't that many emotions going on her eyes, they never really reached there. "I haven't really used them on people yet, never had an exact reason to do it. But I have learned about them, so I do know how to perform them," she said. She knew by now perhaps she should have used them but then again she became interested in DE just a few years ago.
@Lochlan Riddle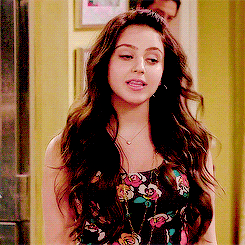 Lochlan dipped his head to and fro as though mildly impressed, but he wasn't entirely. Theoretically, the curses were very simple to perform, but casting them was a different matter. He doubted whether she could make any kind of real impact with them.
"Okay. Cast the Crutiatus Curse at me."
At that unexpected pronouncement, he held up a finger and put his glass down.
"Okay - go."
He was very subtly patronising her.
"No - wait. I'm going to sit down. Get comfortable."
He sat down, cracked his neck, then grinned up at her.
"Now."
@Delaney Mistholm
Delaney looked at him with a surprised look, she didn't really expect this to happen. She took a deep breath and looked at him. He listened to him there to ramble really, he had no clue if this meant something there now or not. She really had no clue how all this will go down now.
Delaney knew the words for it so yeah she did take out her own wand there some time as the Lochlan there put her glass down and even sat down there now.
The girl pointed the wand towards him. "Crucio," she said there now. She wasn't sure what will be the outcome of this. She really hoped it would work on him but then again she was so much stronger than him and had for sure used these spells more often than him.
@Lochlan Riddle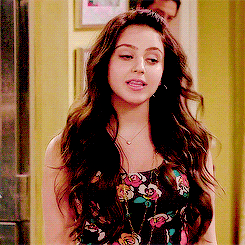 Perhaps he had underestimated her... a
tiny
bit. Something did actually happen: mainly around the jaw and pressure around the eyes, and he made some sound of surprise as something snapped inside of his mouth. A moment later, blood trickled out the corner of his lips and slid part way down his chin.
"Oh you complete bugger."
Hooking a finger inside of his mouth, blood came out when he touched his back molars.
"Think you just gave me Gingivitis... well, that's - er - different."
He stood up quickly.
"But not the effect you and I were hoping for, I think. Maybe you have reservations about causing harm to me?"
He chuckled.
"You got to really mean that curse when you do it. Hmm, let's think..."
He tapped his chin almost childishly.
"Think of someone who really annoys you, or has done wrong to you in the past."
He looked between her eyes.
"Thought of someone?"
@Delaney Mistholm
Delaney was actually herself surprised too that her spell had some kind of effect on him, even if it wasn't the effect that she wanted to do. At least she did something.
The girl listened to the male to speak and at the same time watched his reactions to all of this.
"Oh, that wasn't what I meant to do but whoops," was all she said. She wasn't even sure how she managed to do that but then again it was her first try to even use a spell on human. She nodded her head when she listened to his instructions on what to do.
Someone who annoys her. There was a few of them actually by this point. The first person who popped in her mind was her own aunt and then even this guy named Dagger. But at the moment the girl decided to focus on her aunt. "Yes," she said simply, she hoped it replied to the question.
@Lochlan Riddle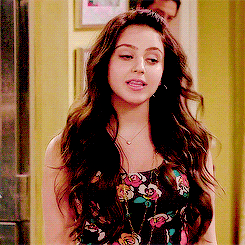 "All right... concentrate on them, then give it a go."
The way he was saying it, it was as though he was schooling her on Patronus charms, not curses. It was strange how they had a very similar idea of conjuration, and yet they had opposite effects.
"Right here."
He thudded his chest with his fist, then opened his arms wide in generosity. That was where she should be aiming.
"Don't be hasty. Give it a while for the feelings to manifest. You can do better than bleeding gums."
@Delaney Mistholm
Delaney looked at him and did listen to what was said to her. She wanted to do yes better than earlier. She didn't really want to disappoint him for some reasons.

She took a deep breath and did aim towards his chest with her wand. She focused on those two people who annoyed her, her aunt and Dagger. "Crucio," she said after she was sure she had the right feel for this spell manifested. She really hoped she did so much better this time.

@[Lochlan Riddle]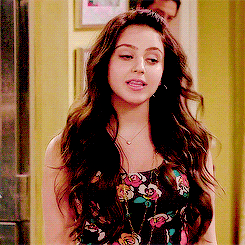 Again, he underestimated her.
That time, he felt the muscles around his rib cage contract, and his skin prickle outwards like minute little shards. It
was
painful. Not the most painful demonstration of the Cruciatus Curse, but she still had a lot to learn. A lot of young people suffered from things like uncertainty and fear, but he wanted to rid her of that burden.
She had the potential.
"That was better."
It was obvious that he had suffered more than before, as it took him a few seconds to recover this time.
"Well done."
He wanted more, though.
"There's one more thing I want from you."
He put his hand on her shoulder, and stared into her eyes.
"At the moment, this is wearing, right? I'm telling you what to do and you have to do it. I don't think that's the best way to learn something, really. What you need to do is try and enjoy what you're doing."
He removed his hand, put his hand to his beard, thoughtfully.
"Think of a peer - a boy maybe - and teach him a lesson. Then come back to me, and tell me how you felt about it all. And be honest. You can be honest with me, can't you?"
He beamed at her.
@Delaney Mistholm
Delaney watched him to there struggle under the spell and the girl had even small smirk on her face. She was very glad that this spell had more effect on him this time. She did enjoy doing that but she knew she had still so much to learn. She hadn't really used these spells before until now.
She listened to what was said to her and nodded her head now. "Okay well, I can take some orders yeah. Even I must say I'm more used to do things my own way but I get that you like everyone be in the order and your way. I can give try," she said with a small smile. She knew that she needed to follow whatever he said there now. "Well, I'm sure I can find someone and do that yes. No problem really. Practise these spells on him and see if I enjoy it. Totally can do that yes."
She was sure she might enjoy all that.
@Lochlan Riddle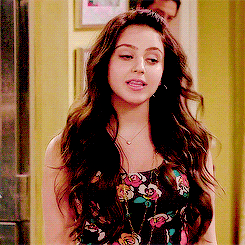 ---
Permissions in this forum:

You cannot reply to topics in this forum