current time
Jan. 2021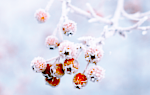 staff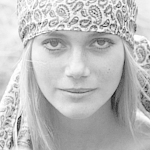 Admin Xaria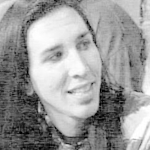 Admin Jules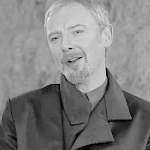 Admin Violet
Who is online?
In total there are
9
users online :: 0 Registered, 0 Hidden and 9 Guests :: 1 Bot
None
Most users ever online was
139
on Wed Jul 03, 2019 9:12 am
Credits
Skin & graphics made by Xaria. The Harry Potter franchise belongs to J.K. Rowling. All original characters belong to the respective user that made them along with their posts. No copyright infringement intended.
Macmillan finally had it. He finally had freedom. The one thing he had been craving for years. As soon as the ceremony and reception ended, he could grab his possessions and immediately head for Blackrock Seafront with Cairo. This couldn't get any better than that.

Of course, he had to endure his own relatives somewhat, but it was tradition and he didn't want to be a total asshole.

He stood awkwardly trying to keep an eye out for Cairo. Admittedly, Macmillan was more in a frisky mood than one for formalities.
Amaryllis wouldn't miss seeing her brother's graduation for anything. Maybe they didn't always see eye to eye, but if anything, Amaryllis loved her family. She just wanted what was best for them. But she would always be there to support them as well. So, as soon as the graduation ceremony was over and she was able to find Hyacinth among the crowd she hurried over to him.

Quickly, she hugged him, getting a little teary eyed that her little brother was growing up so. "Oh, Hyacinth. I am so proud of you." She said with a smile. Graduating was always something that called for people to be proud of you, didn't it? This was a chapter in her little brother's life that was closing to open up into the next one. She only hoped he would make it count.
This was likely the last time he'd be back at Hogwarts: Hyacinth was the youngest and he was leaving Hogwarts to be a professional slacker - oops -
surfer
. Although he had quite a lot of University assignments to hand in, he thought it was best not to miss the ceremony. Also it was an opportunity to wear a nice new suit. He wondered if Hyacinth had bothered to make a respectable effort...
Unlikely.
He spotted Hyacinth with his sister, Amaryllis and made way towards them. Amaryllis looked so beautiful, she often shadowed others surrounding her. Hyacinth looked like a weed next to her, he thought.
"So. Well done."
Indigo's tone was smarmy as usual as his eyes moved over his brother. He kissed his sister's cheek and offered her his arm. When he turned his attention back on Hyacinth, he looked particularly smug when he asked:
"What were the results in the end?"
@Hyacinth Macmillan
@Amaryllis Macmillan
"It's nice to see you- Amy? Mary? What do you go by again?"

That sister had too many nicknames that it got confusing. Where's Poppy?

Of course, his mood was somewhat spoiled by Indigo's smug ass attitude. "Let it speak for itself." Macmillan handed the NEWTs results to his brother growing an equally smug smile on his face.
He took the paper, his brow furrowed at Hyacinth's apparent smugness. As if he'd done better than he had...

His eyes scrolled over the paper, and the further down he scanned the more his expression dropped. It was almost as if he'd turned slightly pale. How could... he have done so much better?! Surely, there must be some kind of mistake. Well, he knew Hyacinth was smart - but really?

Indigo cleared his throat, and pushed the paper back to him. "Well - shall we get some drinks?" His face was a little pink.
Poppy was excited that today was the big day, her baby brother was finally graduating from Hogwarts. Of course Poppy cried when she saw her brother looking handsome and amazing when graduating. It made these moments so much worth it. When the ceremony had ended she gave her brother a big hug even if she knew that he didn't want to return them all the time but Poppy was a damn hugger. "I am so proud of you brother! I really hope your future is amazing" Poppy said as she pulled away and wiped tears from her eyes.
Poppy hit Indy when he made his comment. "I swear if you ruin our brother's big day Indy I will punch you in the face" Poppy was dead serious.
@Hyacinth Macmillan
@Indigo Macmillan
@Amaryllis Macmillan
Amaryllis was a little let down when Hyacinth couldn't even seem to know what to call her... In honesty, she would have been happy with either. But just having him question which she went by made her a little sad, it showed truly how out of touch with her little brother she had become. It was a sad thing to Amaryllis who truly did love all of her siblings. Though, her sadness was cut off when Indy approached and welcomed her as warmly as always. She slipped her arm through his and then kissed his cheek in return, playing off her sadness at her lack of a bond with her younger brother. There wasn't much she could do to remedy it... If what she had heard was true, it wasn't like he would be around much to reconcile anyway. "Either is fine, Hy." She said with a smile, trying to act as if it didn't bother her at all.

A little sigh left her slightly parted lips when Indy made the jab at Hyacinth and she poked him in the side with her elbow, giving him what she hoped was a meaningful look telling him to play nice. Then Poppy was there and was telling him in no uncertain terms that she would punch him. Amaryllis cleared her throat delicately. "I think a drink sounds lovely." She tried to change the subject, smiling to the portion of her family that was gathered.
"Ouch, what--"

He was completely bewildered by the strikes and the jabs that were aimed at him, especially by his own sisters. Perhaps they felt that they needed to be nice to him at his graduation, or something. Surely, they were all thinking similarly anyway?

"Yes... well..." Maybe Poppy was having a particularly hard time at the moment? Thank Merlin for Amaryllis, who took control of the situation. "I'll just go and do that then..." He made a move towards the refreshment table.
Cairo was so thankful that the day had come finally, he could finally do what he wanted all day and every day. Looking for his boyfriend and soon to be roommate Macmillan, he found him surrounded by his family and wondered if he should intrude. His last encounter with them did not go that great, and he really did not want to ruin the day for the other, however wanting to celebrate his freedom with Macmillan won out he walked over to him and threw an arm around his shoulder to let him know he was there.
He stuck his tongue out as he watched Indigo react to his NEWTs results. That was always fun to see.

Macmillan just listened to his siblings somewhat bickering with Amaryllis, as always, trying to keep the peace. "At least wait until we're out of the castle to be dysfunctional..."

At least he wouldn't have to constantly put up with Indigo any longer. "Where's your beau, Indi?" Macmillan asked nonchalantly as he looked over his shoulder and saw that Cairo finally found them.

"Cai! Freedom!"
Poppy rolled her eyes when it came to the whole asking Indy where is beau was, even though she was still a little weird out by it all, she was glad to see her other brother's boyfriend show up and see the happiness on his face. It was amazing what love did to someone really.
---
Permissions in this forum:

You cannot reply to topics in this forum