current time
Sep. 2020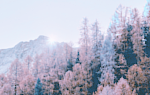 staff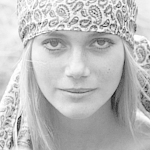 Admin Xaria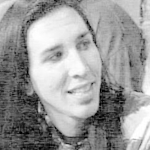 Admin Jules
Admin Topher
Who is online?
In total there are
4
users online :: 0 Registered, 0 Hidden and 4 Guests
None
Most users ever online was
139
on Wed Jul 03, 2019 9:12 am
Credits
Skin & graphics made by Xaria. The Harry Potter franchise belongs to J.K. Rowling. All original characters belong to the respective user that made them along with their posts. No copyright infringement intended.
The time had finally come: seven years at Wizarding school, and Louis was graduating. Perhaps he would never return to Hogwarts again, which made him feel a little sad and apprehensive about what trials awaited him in the adult world.

He had obtained six NEWTs in Transfiguration, Potions, Care of Magical Creatures, Defence Against the Dark Arts, Herbology and Charms. The only 'Outstanding' he managed to get was in Charms, but to him that wasn't something to be ashamed of. He had 'Exceed Expectations' in all other subjects except Care of Magical Creatures and Defence Against the Dark Arts, in which he scored 'Acceptable'. But with his further studying at University, St Mungo's would still accept his internship as long as he showed improvement in defensive magic.

He had invited his Mum and Dad, two sisters and any cousins that were still at Hogwarts. If any of his Aunts and Uncles wanted to come too, he said they were very welcome.

He was wearing a new, light grey suit with an aquamarine tie and stood talking to some of his other fellow graduates until his family got there.
Molly was graduating from Hogwarts too and so far the girl had enjoyed going here. She knew she might miss this place after all these years but she didn't think about it right now. All she did had to do was to figure out what will happen in the future.
She had done well on her NEWT's. She managed to get good marks. Her only two 'Outstandings'  were Herbology and Potions. She didn't seem to well on those two classes. Rest was for her 'Exceed Expectations'. Well, she had taken Defence Against Dark Arts, Charms, Herbology, Potions, Astronomy, History Magic and Transfiguration as her exams. She is still sure how she passed Charms with such good grades.
Anyways this didn't really matter to her. She wasn't yet very sure what she would do after Hogwarts. There were ideas to go travel or just ended up going to some university but Molly wasn't yet sure which way to go.
She walked over Louis there now. "Hey, cousin," she said with a small smile on her face. "Well done on graduating," she added with a smile and wondered if she should hug him or not there in front of these other people.
@Louis Weasley
"Hello Molly," He said, as the others mingled with their families. "And you as well, congratulations!"

He didn't know her reservations on 'hugging policy', but he gave her a hug anyway. They had both made it through Hogwarts together. As far as he was concerned, that was worth a hug.

"Are your parents coming?"
Molly smiled at her cousin Louis. When he hugged her then the girl hugged him back too. "Oh, and thanks," she said with a small smile back now. She was quite happy that all this was over now.

"They said they will be here at Christmas time but not sure if they actually come. We will see soon," she said. "What about yours?" she had to ask back.
Rose knew that her two cousins did graduate this year and she will miss having them around. So she walked over the graduation party area. The girl tried to spot either Molly or Louis there now. After few minutes of walking she saw them both.

She run over them and before she reached she stopped for a seconds. "Congratulations," she said to both of them and walked over them to hug them both same time. "I'm gonna miss having you two around Hogwarts," she had to say it.
Victoire couldn't believe her baby brother was out of Hogwarts. Time was going by too quickly for her. Why couldn't Louis just stay little forever? He was really an adult now!

"Brotherrr! You're a graduate, you are! How does it feel?! When I graduated, I felt the same I did! Being a graduate didn't feel very different, it didn't!"

Spying her cousin Molly, she ran to her. "You're also a graduate! How is it? How is it?!"

When she spotted Rose, she gave her a hug. "In a few years you'll join us in adulthood, you will!"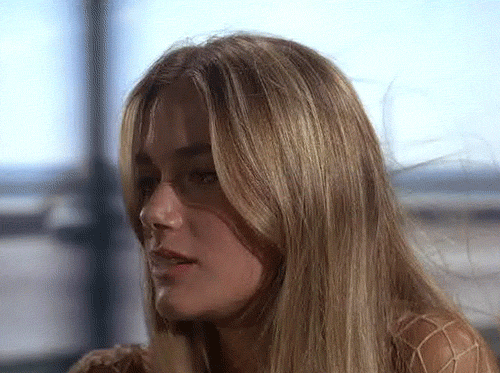 Wow. Louis was leaving Hogwarts and he was going to be in the same position a year from now. What the hell? One less relative to pull pranks on during term. Actually, make that two. He sometimes forgot that Molly was Head Girl as he hardly targeted her.

James approached Louis and bunched him hard on the arm. "Leaving me, are ya?"

Wow! Two of his cousins were graduating and he finished his first year! Well, except for the exams... Hugo didn't want to ponder about that.

"Here's a gumball!" he exclaimed pulling out one for Louis. "It tattoos your tongue a picture of a beast!"
"They should be here soon," He said, looking forward to it.

"Hello, Rose, thank-you," She was just a bit of a sweetheart. Louis hugged her back, sandwiched against Molly's cheek. Then, spotting his sister, his face lit up a bit more. He hoped that Victoire would enjoy herself, but he realised she would probably get a little distracted from the festivities at points. That was just her.

"It feels weird..." He admitted awkwardly, not really knowing how to elaborate on that. Then he got punched on the arm. Louis chuckled, and rubbed his arm.

"Thanks, Hugo," He said, beaming at him. "I'll have it after the ceremony!" He pocketed it. "Hugo... you'll have to keep an eye on James now. Make sure he doesn't get into too much trouble."
Cernunnos decided to make the effort to see his friend Louis; it was sad, but it didn't feel too bad as he was going to graduate the following year anyway.

He patiently stood to the side watching Louis interact with his family. He could never admit some of the things he felt. No, he couldn't. He was too much of a coward to.

Wait and nod. Wait and nod.

take me down and you hold me right spin me all around, i feel so dizzy, i fall into you, you rock me, you rock me, you rock me in
"Why?" he asked Louis. "James is bigger than me! I can't watch him!"
Rose smiled at the both and soon stopped hugging them and stepped away from them. She let them to talk too with others too.  

"Oh yes, one day I will join with you all in the adulthood, Vicky."

For once she decided to not try explain things to Hugo. She just wasn't sure what to say. She just waited there now a bit away from everyone.


Molly looked at the family who was here. She was glad to them to be here. She even noticed Victoire being about all this more excited than she was.

"Thanks. So far it's not that much different. I'm gonna miss this place. Now I really need to figure out what I want from my life," she said back simply. She wasn't that excited about graduating.
Albus honestly thought about blowing off his cousins' graduation; he just wanted to have his own fun and that did not include watching Louis' ceremony, yet his father had forced him to attend. The boy decided that he should find Louis and Molly and congratulate then, and maybe try and have some fun while he was there.
Louis chuckled.

"Of course you can. Soon you'll be as big as he is, you know."

Louis's growth spurt happened towards the end of third year, where he suddenly shot up. He spoke a little more with his cousins, waved across to Albus, then saw Cernu hovering somewhere from behind.

"Hello, Cernu." He said pleasantly. "I'm glad you're here." Was he... there for him? Or someone else?
It took him a while to find Albus' family; the area had become crowded very quickly. How big were some of these peoples' families?

"Aaaaaaal? Marco!" Darcy yelled out.

"Hey, Louis!"

Act normal. Stay cool. Act normal.

Cernunnos smiled at his friend trying to deflect from his nervousness or whatever that was occurring. "Congratulations."

take me down and you hold me right spin me all around, i feel so dizzy, i fall into you, you rock me, you rock me, you rock me in
"Thank you," He said, in his usual breathy, tender sort of voice.

"This will be you next year," He reminded him, smiling as he turned to help himself to some buffet food. Louis was completely unaware of the other's discomfort, but all the same felt strange himself. It wasn't nervousness, or awkwardness, but a sort of sadness. He really wasn't going to be here anymore. "Will you still meet up with me every now and again?" He asked. sounding almost lonesome.
Cernunnos nodded in acknowledgement. He felt a bit out of his element to even say
you're welcome
.
"Yeah, it will be...""Why wouldn't I?"
What was he going to do without his charms friend when it was nearing a test? There weren't many people Cernunnos could chat about charms with just to.
@Louis Weasley

take me down and you hold me right spin me all around, i feel so dizzy, i fall into you, you rock me, you rock me, you rock me in
Louis chuckled a little.

"I don't know, I just keep thinking about things not being the same," He admitted. A very un-Louis-like thing to say, but said in a very Louis-like way. He sounded as though he was merely worried about it raining tomorrow. "Maybe it's just a little emotional with everyone being here." He beamed at him, but his smile wasn't very convincing.
"It's life. I spent all of it thinking I was an only child. It turned out I had a twin that was separated from me at first."
He never felt like something was missing. It was weird.
Cernunnos placed his hand on the other's shoulders.
"I think it's normal. I cried myself to sleep when I found out I was going to Hogwarts instead of continuing through the muggle school system with my primary school friends."
@Louis Weasley

take me down and you hold me right spin me all around, i feel so dizzy, i fall into you, you rock me, you rock me, you rock me in
---
Permissions in this forum:

You cannot reply to topics in this forum