current time
Apr. 2021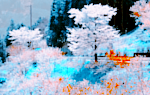 staff
Admin Xaria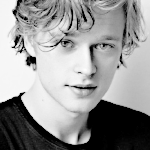 Admin Violet
Who is online?
In total there are
6
users online :: 0 Registered, 0 Hidden and 6 Guests
None
Most users ever online was
139
on Wed Jul 03, 2019 9:12 am
Credits
Skin & graphics made by Xaria. The Harry Potter franchise belongs to J.K. Rowling. All original characters belong to the respective user that made them along with their posts. No copyright infringement intended.
It had been an interesting couple of days, but now Cassandra had a mission, and that mission included tracking down some more possible co-conspirators for the death of Hermione Granger. Tonight, unlike her last target, Cassandra decided to go after an easier prey. Someone probably farther down the organizational structure, but with more reason to give up what information she had, Persephone Nightshade.
The woman was easy enough to find, with nowhere near the amount of skill to cover her movements for a   unspeakable for 20 years experience. Cassandra found the woman doing some errands though Hogsmead, and shadowed her, hopping to find a moment where the girl stepped away from the crowded streets so that she could make her move.
@Persephone Nightshade
Sephy was doing a little shopping and new that she had time before this baby came but she wanted to be set before he did. Her son was going to be the luckiest baby boy in the entire world and she wished she could have had him on better circumstances but that just wasn't happening right at that moment. When she was walking around hogsmeade she knew she was being followed so she simply walked down an alley before turning around.
"You know you could be a little less obvious honey. Why are you tailing me?" Sephy asked.
@Cassandra Night
A predatory smile played at Cassandra's lips as she watched her mark disappear down an alley. With two quick flicks of her wand, Cassandra's facial features were altered in, turning her normally rather pretty face into a scary visage, that just look off in all the right ways to trigger the uncanny valley effect in other people's minds. Then she ran her wand down her offhand, turning it into a blade.
As Cassandra slipped into the alley, she heard the other girl's comment. Her response was to snap into action. Her main hand seeking to gain control of the girl's wand hand, while her blade positioned itself threateningly on Persephone's throat, "Now girly, if I was trying to be sneaky, you wouldn't see me. I was hoping you would do something like allow me to get you alone. Now that I have you here, let me ask you some questions."
@Persephone Nightshade
Sephy couldn't help but smirk at the stupidity of the other woman in front of her. She was honestly being hypocritical and a complete idiot of she said so. The red head couldn't help but laugh a bit. "Aw having a blade to the neck of a pregnant woman, obviously no one taught you correctly" Sephy teased.
@Cassandra Night
Cassandra laughed at the girl, a deep laugh that came out eerily haunting. "You know about how the law has changed, right? Murder ain't a punishable offense anymore," Cassandra pressed her blade forward a slight bit more, so it just barely pierced the skin. Not in a way that would cause serious injury, but just enough for small trickles of blood to flow. "A swift death would be a lot better than what we did to people back home. So, do you want to hear some of my questions, or shall I start demonstrating?"
@Persephone Nightshade
Sephy simply glared at the dark haired girl and refused to flinch when she felt the blade against her. It felt like a tickle to her really. Sephy simply smirked. "It depends on the questions honey" Sephy shrugged.
@Cassandra Night
"The remnants of the death eaters have seemed to reformed, pulling a lot of legacy members into it's orbit. Am I incorrect?" Cassandra opened with a softball for the girl, keeping the blade still pressed to the other woman's neck.
@Persephone Nightshade
Sephy had to admit the girl had guts but she was completely stupid when it came to this kind of game. Sephy wouldn't mind making this bitch scream from the torture she'd provide before killing her slowly and painfully. "Yes, you're incorrect" Sephy answered.
@Cassandra Night
"Well then, tell me what you guys call yourself, cause there is quite the origination amassing out of the ashes of what used to be the deal eaters, and you have been outed as a member. A small fry with no actual importance, but a member none the less," Cassandra responded with, keeping her blade placed threateningly on the woman's neck.
@Persephone Nightshade
Sephy couldn't help but chuckle at the woman in front of her. Thinking that she effected Sephy, Sephy lived for these moments in life and since she took the mark of the Death Eaters, she knew that she needed to watch her back. "Threaten me all you want sweetheart, but I'd rather pled the fifth then talk to the likes of you" Sephy spat.
@Cassandra Night
Cassandra let out a growl at the dissension. She was frustrated by the lack of fear this girl was showing, but her talents hadn't quite propagated to the masses after the display she had put up in the ministry. With a quick stab using her blade hand, she tore through the palm of Persephone's wand hand, leaving it in a useless state until healed, "Well then, if you are going to be stubborn, then bring a message to your cohorts." Cassandra paused for a second to lick some of Persephone's blood of of her blade, showing off her distended tongue to the other woman. "Azathoth come for you all."
With the message delivered, Cassandra apparated away with barley a sound, leaving her prey to pass it on to the rest of her ilk.
@Persephone Nightshade
---
Permissions in this forum:

You cannot reply to topics in this forum