current time
Sep. 2020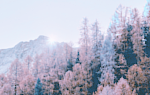 staff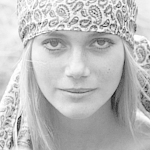 Admin Xaria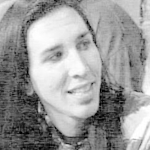 Admin Jules
Admin Topher
Who is online?
In total there are
6
users online :: 0 Registered, 0 Hidden and 6 Guests
None
Most users ever online was
139
on Wed Jul 03, 2019 9:12 am
Credits
Skin & graphics made by Xaria. The Harry Potter franchise belongs to J.K. Rowling. All original characters belong to the respective user that made them along with their posts. No copyright infringement intended.
Page 1 of 2 • 1, 2
Faye was oddly excited about this. So she and Narks, and the rest of the Hogwarts students, were on Easter break. Instead of studying for their final exams, however; they were meeting up in Diagon Alley wearing inconspicuous clothing to follow around a twenty-something-year-old University student going about his day. The idea was laughable, but the reason was quite serious.

Narks suspected his Dad and this boy were 'seeing' one another.

Faye didn't know what to think. She didn't want to think ill of Harrison Jetson, but leaping into a relationship with a boy more than half his age brought up a lot of red flags. She just wanted Narks to be happy, and not have to stress over things like this.

She stood waiting at the corner of Gringotts where they'd arranged to meet.
Narkissos really didn't want his father to be doing whatever it was. Was the divorce causing him to lose his mind or something? He wanted to get the bottom of it and stop it if possible.
He went over to Gringotts making great care to conceal his hair.
"Do you have an idea of where he is?"
@Faye Phiera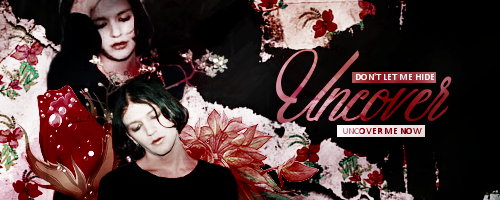 "I saw him pass through here. My guess is that he went to those boutiques along the side street. Most of them sell really pretentious things like seaweed-enriched body balm."

She had just made that up, but it sounded pretentious in her head. Faye nodded in the direction, and pulled her hair into a pony tail. She was wearing old, battered jeans that looked like they were men's, a t-shirt with a VW van on it and a duffle coat. She finished it off with a beanie.

"This is weird. We might need code words or something. I don't know." This felt silly.
Indigo was in a shop that sold bath, hair and body potions. He was opening the cap of the testers and getting a whiff of them, mostly scrunching his nose up in protest. Vaguely he wondered which scent would be more appealing to Harrison, and if he would compliment him on it.

Hmm... Harrison didn't strike him as a strawberry sundae sort of person. Plus, making bath potions sound like desserts was so 2017.
"Like what? The troll is in the dungeon?"
Hopefully they would get a major lead from this. He really hoped that they wouldn't have to confront his father in the end.
"Let's head in."
@Faye Phiera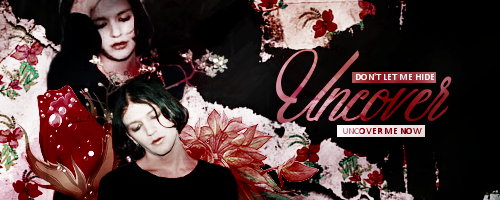 "I like it."

Troll in the dungeon? Where did that come from? She snickered, then moved towards the shop. The boy's blond hair and upturned nose were very distinctive. This was very clearly their target. She nodded, and they entered.

Faye lifted some things and pretended to be interested.


Indigo hated this about modern life. No one was just left alone in a bloody shop anymore: they had to greet you with a smile and ask if you needed help. Did he look like an idiot?

"No, just browsing thank-you." He said dismissively, and looked at the hand lotions.

That one is very popular at the moment. Gives your skin a whole new, softer layer. You can feel things more intensely, as well. Good for caresses!

Indigo, who would have been sceptical about what the sales lady was saying, seemed unusually interested.

"Oh... right. Hmm."
He watched the young man browse through the shelves. Narkissos really just couldn't get it. He just couldn't. There was no way his father was seeing somebody so young and so pretentious.
He did his best at trying to stay inconspicuous.
@Faye Phiera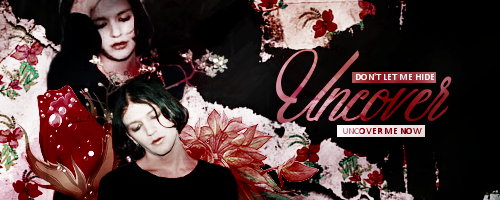 Faye made sure to whisper very quietly.

"I should've pretended to be a shop assistant, and asked him something like 'is this for someone special?'"

That was far too obvious, though.

The only thing they'd learnt was that he was a complete tit.

"Well he's quite clearly gay." Big revelation.


"How much is that one?"

She told him, and it was quite expensive. Indigo nodded, and said he'd take some. With that purchased, as well as a Satsuma scented bath potion and lip balm, Indigo turned very suddenly on his heel and strode towards the exit.

His eyes idly passed over two, shabby-looking people. He curled his nose at them, but otherwise seemed unperturbed.
"Yeah..."
He watched the Macmillan leave the store.
"This is when I wish we had an invisibility cloak. Time to find out his next destination."
@Faye Phiera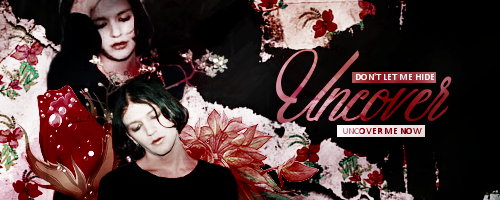 Indigo went inside of a men's fashion boutique next, and was eyeing everything with immense criticism. It didn't really look like things he would wear. Most of it was dark leather and metal studs. He didn't really know what inane impulse had taken over him then. Now he was in the bloody place, however; it would be very awkward to just turn and leave.

So this may have been the sort of thing Harrison used to wear? Or still did...


Faye raised her eyebrow.

"Not the sort of person I imagined walking in there, but I don't like to judge."

She curled her lip slightly, Of course she liked to judge. Still... why? It was like seeing a cat stroll onto a dragon summit.
"My father likes those kinds of clothes..."
He gulped as he eyed the blonde.
@Faye Phiera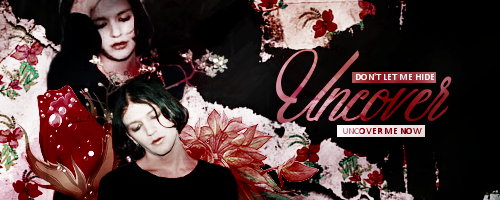 "... oh." She said, softly.

Then there was an awkward silence.

"Well... maybe he is into it? Maybe he felt like a change? Maybe - maybe he's buying for his brother? That could be it..."
He tried on one of the jackets, and scrutinised his appearance in the mirror. After a few seconds of looking and feeling like a complete thug, he took it off again.

Then he thought about buying one for Harrison. Maybe he had a fair few of these sorts of things, but the idea of buying something for him filled him with butterflies. He realised that he'd often daydreamed about having a boyfriend to buy things for, or to go shopping with and pick out clothes for him. Indigo was looking at the jackets and smiling to himself.

Do you need help, sir?

This time, he didn't feel it was pestering. This time, he really just wanted to say: "I'm just looking for my boyfriend."

He didn't know what madness had caused him to say it, but he was practically gleaming with pride over the word boyfriend. Harrison wasn't even his boyfriend... yet. It was just nice to have this little play act. The assistant smiled at him, and continued to ask questions on what his boyfriend liked.
Narkissos dropped his jaw. This wasn't what he wanted!
"Did he just say boy.."
@Faye Phiera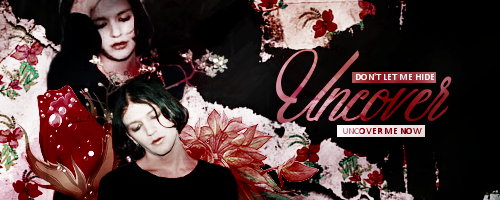 Faye glanced nervously at Narks.

"It... still might not be him. A boyfriend makes it sound as though he's the same age as him. So maybe it's just someone at University? This Macmillan goes to University, right?"

She didn't want to believe that this boy was involved with Narks's dad, either.
Which colour?

"Black, definitely black. He wears all black, mostly. Well, he said darks but that's more or less black."

Indigo didn't know whether to end this all soon. He wasn't really going to buy Harrison a jacket, was he?
"I-I think so... My dad still dresses like this place called the Bat Cave is still a thing..."
@Faye Phiera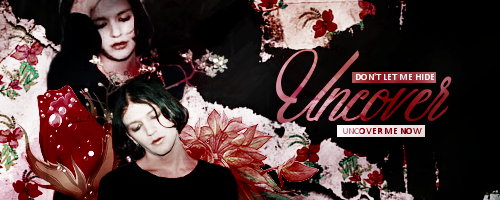 Faye bit her lip.

This wasn't sounding good.

But what was Mr Jetson thinking?! This pompous little youth in his ankle grazers and two-colour brogues...

"Where'd he go?"

Faye blinked, and he'd disappeared.
He stood behind the girl. He'd noticed them in the other shop, and now they were outside - clearly watching him.

Now they were rumbled.

"Can I help you?" He sighed, impatiently. Who were these two? A girl and a boy, younger than he was, lurking around in 'disguises' and whispering to each other. Who did that?!
He did not expect for that older guy to confront them like that.

"Who are you shopping for?"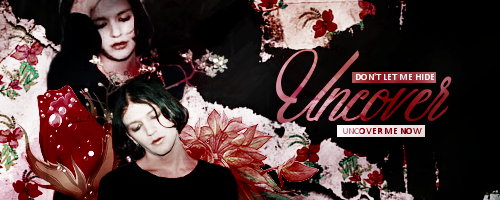 Indigo fixed his eyes on the boy. He stared him down. Did they know each other?

"Why is that any business of yours?" He snapped defensively, flushing.
Faye grabbed Nark's hand. She wanted to make sure he'd keep a cool head about this, as frustrating as this boy was.
Page 1 of 2 • 1, 2
---
Permissions in this forum:

You cannot reply to topics in this forum