current time
Sep. 2020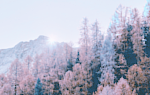 staff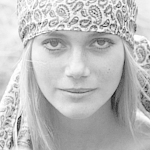 Admin Xaria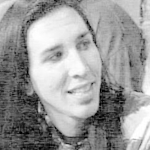 Admin Jules
Admin Topher
Who is online?
In total there are
4
users online :: 0 Registered, 0 Hidden and 4 Guests
None
Most users ever online was
139
on Wed Jul 03, 2019 9:12 am
Credits
Skin & graphics made by Xaria. The Harry Potter franchise belongs to J.K. Rowling. All original characters belong to the respective user that made them along with their posts. No copyright infringement intended.
Poppy had heard nothing but good things about this place called bloodlines. Now she wasn't one to really go to clubs or bars but for some odd reason she found herself getting dressed in a pink baby doll dress with matching pink pumps and made her way there. Poppy could honestly admit that out of all her siblings she was probably the most innocent of them all, hell she was dressed in pink and was the biggest hugger of this generation and she couldn't help it. One day she'd regret being a hugger but hey, she was fine with what she had going. As Poppy got to the club she literally stood outside debating whether or not to go in. Damn five minutes went by and she was still outside debating but it took every ounce of her to just say screw it and live on a different side then innocent.
Pushing open the doors Poppy was nervous and was somewhat regretting her decision but she was already inside and wasn't leaving now. She was dressed for this, she could stay for a little while. Poppy sucked up her pride and walked to the bar and when the bartender looked at her, she was lost for words. She had no idea what to order.
@Liliana Walsh
Liliana stared down at the night's offerings from the vantage point behind the one way mirror enchantment around the VIP area. She was exhausted from the last couple of days of hosting various prominent vampires. Tonight was her night to be free, to roam the crowd for a drink, and maybe something more she could find someone willing.
The people who had slowly developed into the usual crowd of this place were out in force, and many of them were easy targets, a fact that was taken great advantage of while she was on hosting duty, but now that she had a night free for the actual hunt, Liliana would much rather have a challenge.
That's when a stranger caught her eye. Dressed in all pink, the newcomer stood out from the majority of the crowd, and it seemed that she was having trouble figuring out what to order. Liliana took this opportunity to make her move. Leaving the confines of the VIP area, Lili slipped through the crowd before sliding up next to the girl. "Mira, make this girl," Lili started, before giving the girl a sniff and a look up and down, "A grape Nehi, on my tab of course."
@Poppy Macmillan
Poppy could tell the bartender was getting highly annoyed with her lack of ordering skills and she felt sorry for sure but that was until someone spoke and ordered for her. Poppy was stunned but smiled gratefully when the bartender nodded and went to make the drink. "Thank you, I am not really one who goes to bars and stuff so I am not used to ordering alcohol" Poppy explained that she was basically a prude of sorts.

"I'm Poppy" she introduced.
Liliana listened intently as the girl spoke, only responding after she was done talking, "So why then, have you decided to visit my domain tonight, if this is not your usual scene?"
"Liliana," she responded in turn.
@Poppy Macmillan
When the other girl asked what she was doing there if this was not her scene, Poppy didn't have a real answer so she simply shrugged. [color=aqua]"I am not quite sure really, I guess I wanted to check it out for myself?" Poppy didn't know. "Nice to meet you Liliana" the blonde smiled politely.
@Liliana Walsh
"Well then, I am glad there was something here, however intangible or indescribable, that drew you to my place. Now then, let us celebrate your arrival." With a flourish, Liliana picks up the drink that the bartender just finished for the girl and offers it to Poppy. Then with a quick hand signal, Liliana soon enough had a full bottle of vodka in her hand. She raises it towards Poppy, putting on her best flirty smirk towards the other girl.
@Poppy Macmillan
Poppy thought this girl in front of her was sweet and very free spirited, but then again Poppy realized she was in a club full of free spirited people as well. "Why thank you Liliana" Poppy said as she accepted the drink happily and took a sip of the drink. "Yum that is delicious" Poppy said.
@Liliana Walsh
Liliana could only smile as the girl complimented her drink choice. "I am glad you enjoy it. My domain is one of many glorious drinks, and I have gotten quite good at reading's people's preferences," Liliana extols to the girl beside her.
@Poppy Macmillan
The blonde nodded her head, she could definitely see the other girl was definitely driven. "So what made you decide to open this place up? It's definitely new to me and I have no idea if it's like everywhere else but either way it's amazing" Poppy exclaimed.
@Liliana Walsh
The girl across from her asked one of the common questions that people ask, so Liliana responded with her prepared answer, "Everyone needs to push their boundaries, that sense of danger, it's something a lot of people crave, but people don't want the actual dangers that can come, especially for women, in pushing those boundaries and getting wild. That's where this place comes in, a place to let loose and push boundaries safely."
@Poppy Macmillan
Poppy sat there drinking her drink and listening to good logic. The blonde definitely was intrigued by this place and she was definitely going to enjoy her time there. "Well I definitely love this place, very out of my comfort zone but everyone has to step out of that zone every now and then" Poppy exclaimed.
@Liliana Walsh
"Would you be interested in stepping even more out of your comfort zone?" Liliana asked, stepping away from the girl and offering a hand to the other woman.
@Poppy Macmillan
Poppy looked at the other girl's hand and smiled before nodding and taking the offered hand. Wow the girl's hand was soft. "You bet I do" Poppy agreed.
@Liliana Walsh
Liliana lead Poppy through the crowd and up the stairs to the VIP area, never letting go of the girl's hand. As soon as they were behind the one way mirror charm, Liliana drops the hand to allow her to drop her coat on one of the many couches in the VIP area, leaving Liliana in just a vest and a dress pants that do much to compliment her body. "Up here, we are shielded from the masses, they cannot see or hear anything that happens in this space, and thus, we can be as free as we want to be," Liliana states with a commanding authority, making a show of the place.
@Poppy Macmillan
She had to admit that this place definitely amazing and when going to the area where Liliana has for herself, Poppy sat down. "Well this is definitely nice but I don't think I am that special to have all this treatment, but I have to say that you did a good job at making me feel welcome" Poppy was thankful on this.
@Liliana Walsh
Liliana paused for a second, listening to the girl degrade herself, "Oh honey, none of that talk here." Liliana walked over to the girl once again, taking Poppy's hand and slowly making her way around the girl's body, stopping behind her, Liliana's body standing as close to Poppy's as possible without actually touching it fully. "I choose who is special here, and for tonight, I have chosen you."
@Poppy Macmillan
Poppy couldn't help but blush at the talk Liliana was giving her, she was definitely a breath of fresh air and it was definitely intriguing. Poppy had no idea what came over her before she kissed Liliana on the lips.
@Liliana Walsh
Liliana revealed in the fact that she, for the most part, had gotten this girl to come to her. The greatest achievement, to get a prey to willing walk into your jaws. Liliana kissed back, drawing the other girl in with each meeting of their lips. She let Poppy take the lead, for now at least, allowing the other woman the room to get comfortable.
@Poppy Macmillan
Poppy felt like this girl was allowing her to take control and she was going to take what she wanted in this moment. Poppy deepened the kiss before she moved her lips to the neck of the dark haired girl, gently sucking and nibbling at her neck.
@Liliana Walsh
While Liliana certainly enjoyed letting other people take the lead occasionally, she eventually gets bored, as the real enjoyment she gets out of these encounters is getting these adorable girl to crave her attention.
With a feral grin, Liliana pulls the other girl tight, then, as if the other girl weighed nothing, lifted her off the ground and dropped her onto one of the many plush couches that dotted the VIP area. The two bodies sufficiently tangled together, Liliana started to nibble and lick Poppy's neck, before starting to move southwards toward's the girl's outfit's neckline.
@Poppy Macmillan
Poppy squealed a little bit when she was lifted and dropped on the sofa that was there. She continued to kiss her before she began to move down her neck line and Poppy sighed.
@Liliana Walsh
Liliana was all to happy when the girl below her started to make her way away from her mouth, and towards other delectable tracts of land on her body. One of  her hands threaded it's way into Poppy's hair, slowly directing the girl down from her place at Lili's neck, towards the expanse of Liliana's cleavage. Her other hand slowly traced it's way up Poppy's leg, dragging the hem of the girl's dress with her.
@Poppy Macmillan
Poppy couldn't help but think this woman on top of her was a good kisser. She was beyond gorgeous as well and definitely someone who was just beautiful. Poppy couldn't think straight when the hand on her leg began to move up. "We should take this somewhere more private if that is okay with you?" Poppy suggested.
@Liliana Walsh
Liliana smiled down at the girl she was straddling, "Oh honey, this is one of the most private places in this club, no one can see up here from the dance floor, and there is a very discrete guard at the stairs that won't let anyone up without my permission. We can go however far you want here, though if it would make you feel any better, we could go down to the private rooms in the back."
@Poppy Macmillan
Poppy thought about it, did she really want people to hear her have sex? She had no idea, was she really that dangerous? Hell no, Poppy never lived dangerously but maybe she should let loose, at least for one night right? Poppy looked at the girl on top of her and shook her head. "Here is absolutely fine with me" Poppy reassured her, she pulled the dark haired girl's head down so their lips could meet into another kiss.
@Liliana Walsh
(Fade to Black?)
---
Permissions in this forum:

You cannot reply to topics in this forum