current time
Apr. 2021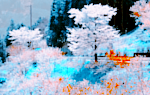 staff
Admin Xaria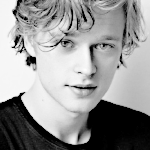 Admin Violet
Who is online?
In total there are
2
users online :: 0 Registered, 0 Hidden and 2 Guests
None
Most users ever online was
139
on Wed Jul 03, 2019 9:12 am
Credits
Skin & graphics made by Xaria. The Harry Potter franchise belongs to J.K. Rowling. All original characters belong to the respective user that made them along with their posts. No copyright infringement intended.
Page 1 of 2 • 1, 2
As he was nearing graduation, Macmillan was wanting to deal with a sibling that
wasn't
Indigo for once. He wanted to hear his sister's thoughts on his plans even though he was expecting the usual; if he was lucky, Granger's death would've done a mindset change so he could live his best life. However, Macmillan didn't think he'd be
that
lucky. The thought of it was nice though.
Macmillan waited at a table for his sister arrived. He needed to tell someone that wasn't dad about this
scandal
Indigo was getting himself into.
@Poppy Macmillan
Poppy had to admit she was kind of stunned when she got a owl from her brother asking to meet up. She loved her family and to think that Hyacinth wanted to catch up was a good enough reason for her. The blonde had made sure she was done work early that day before she met up with her baby brother at the café in time. As she apparated there and seen him sitting at a table, she pushed open the door and walked in happily and hugged her baby brother. "Hi brother! I am so glad you asked me here today" which was the truth.
Poppy took a seat across from him and smiled. "So how is school? I cannot wait for your graduation, I have bought the perfect dress and I am definitely coming and hopefully I don't cry but knowing me I will" Poppy was all for family and she had her times at being emotional.
@Hyacinth Macmillan
Yeah, he totally forgot how Poppy was when it came to hugging. A stark contrast to Indigo.
"School's fine. Just glad I'm about out of that place,"
Macmillan answered.
"You always have to find a dress for anything!""Have you heard about Indigo yet?"
@Poppy Macmillan
Poppy knew that Hogwarts wasn't for everyone like it was for her, she understood where her brother was coming from. "Believe me I understand what you mean, now I loved school but I know people who are like you and were happy to be leaving and yes I do have to find a dress for anything but this isn't just anything brother, this is your graduation and this dress has to be special" Poppy explained.
When Hyacinth asked about Indigo she shook her head. "No, what has happened?" Poppy asked worried.
@Hyacinth Macmillan
"He's allegedly seeing a much older auror that's getting divorced..."
@Poppy Macmillan
Poppy was waiting for his brother to tell him what was going on with their brother and when he did she looked at him shocked. "Oh please tell me Indi didn't have a damn affair with a married person?" Poppy was going to kick her brother's ass if so.
@Hyacinth Macmillan
He crossed his arms and shrugged.
"Maybe, maybe not, but I think the separation came first. His kids literally attend Hogwarts..."
@Poppy Macmillan
Poppy was glad she didn't have a drink in her hand because it would have been all over the table. "Oh my god who are these children? What has our brother done?" Poppy asked more to herself then her brother.
@Hyacinth Macmillan
"I suspect our brother is trying to fuck his way up the Ministry! Why not take advantage of a failed marriage?"
@Poppy Macmillan
Poppy sighed as her brother spoke once more, she really didn't know how her and her family got to this point in life, it was completely barbaric. "Oh my god please tell me it's not the damn minister himself?" Poppy was so damn confused.
@Hyacinth Macmillan
Poppy relaxed a bit but she was still upset. "Why is Indy being like this? Ugh that boy will never learn" Poppy shook her head.
@Hyacinth Macmillan
"What's father going to think? After all, this could tarnish our family name."
Oh, it was fun finally getting payback for the stuff his brother said about him.
@Poppy Macmillan
Poppy ran a hand through her hair and was completely lost for words that was for sure. She didn't know how to answer her younger brother's question. "Believe me brother I have no idea, our father is strict and I know that he will be furious and maybe even disown but our family's name means a lot to dad" the blonde didn't want to see her brother leave the family.
@Hyacinth Macmillan
Macmillan's eyes widened. Alright, he really didn't want the consequences to go
that
far.
"What could they see in each other anyway? The auror's old and Indy's a twat."
@Poppy Macmillan
Poppy had to calm down, she called the waitress over. "Can I have a herbal tea please" the waitress walked away and she looked at her brother. "I don't know but it kind of sucks that my siblings are getting some and not me. But still the point of the matter is Indy is out of control, the auror is too mature for him" she didn't want her brother getting hurt.
@Hyacinth Macmillan
"Maybe we could confront him ourselves. I'm sure he'd trust your two knuts."
@Poppy Macmillan
Poppy actually liked that idea. "I like your thinking brother, I can contact Mary and get her to help us, hell she might actually be upset if she doesn't know yet. Does she know?" Poppy asked.
@Hyacinth Macmillan
He shook his head.
"I highly doubt she does. It makes for an excellent ice breaker at least."
@Poppy Macmillan
Poppy sighed as she got her tea and took a sip of it before looking at her little brother. "Mary might be mad and if she is not she is a wonker" Poppy sighed as she looked at her brother. "Sorry we're so focused on Indy, is there anything that you wanted to talk about?" Poppy asked.
@Hyacinth Macmillan
"Actually, I want to know your thoughts on my plans following graduation."
What a clown.
@Poppy Macmillan
When asked about what she thought about his plans after graduation, Poppy smiled happily. "I think it's amazing Hyacinth, I think you deserve to be happy and no matter what you do with your life I will always be proud and in your corner" Poppy confessed to her brother.
@Hyacinth Macmillan
"Cairo and I are going to get a place in Blackrock and be professional surfers."
This could have all sorts of response. Hopefully it wouldn't be in alignment with Indigo's views...
@Poppy Macmillan
Poppy listened to her younger brother as he said his plans for the future. Even though Poppy was not a fan of sand, she'd totally be there for her brother. "Well it looks like I have to make sure I have sun screen then, that way when you perform I can come out to watch you, even though I hate the sand but you're my brother and I want to support you" Poppy would have to definitely get used to sand now.
@Hyacinth Macmillan
That went
far
better than he had anticipated.
"Well, Indigo is a twat about my life choices. My life choices that doesn't affect him!"
@Poppy Macmillan
Page 1 of 2 • 1, 2
---
Permissions in this forum:

You cannot reply to topics in this forum