current time
Apr. 2021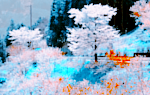 staff
Admin Xaria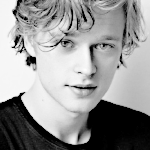 Admin Violet
Who is online?
In total there are
5
users online :: 0 Registered, 0 Hidden and 5 Guests
None
Most users ever online was
139
on Wed Jul 03, 2019 9:12 am
Credits
Skin & graphics made by Xaria. The Harry Potter franchise belongs to J.K. Rowling. All original characters belong to the respective user that made them along with their posts. No copyright infringement intended.
Carmen was back at her childhood house what she had sold a few years ago due to needing money. She had met the other day the guy who did own this house now. She really had mixed feelings about this house. She even asked if she could get her old room back. It was changed a bit. Skye seemed to be sleeping right now in her crib so she went to downstairs to get some coffee to herself. So she could wake up for real. She had with her this walky-talky thing since she couldn't always hear when Skye cried upstairs. This also helped her to respond to her cries faster. Carmen was making coffee in the kitchen and she tried to make some sandwiches too, it was basically only thing she could do without messing it up.
@Pietro Piers

Nineteen | Single Mother | Halfblood | Sarcastic | Stubborn
Pietro had put Emma down for a nap and decided he was going to go into the kitchen to fix up some lunch. Now that Carmen was in the home and helping out, the stress was becoming less for him. Pietro didn't mind letting the girl come into her old family home, she was actually doing him a favor. As he walked into the kitchen he saw Carmen making sandwiches and smirked. "Making yourself a snack?" He asked.
@Carmenita Santiago
Carmen heard Pietro voice which made her smile a bit. It was so good to have people around you, who could help you out a lot. "Oh yeah. I was hungry. It's a few things I can cook. I do know basics but yeah not really big fun of cooking," she had to admit there now. She knows how to cook but still, she managed to burn the food away often. "You planning to make something for lunch?"
@Pietro Piers

Nineteen | Single Mother | Halfblood | Sarcastic | Stubborn
Pietro couldn't help but chuckle at her comment about how it was one of the few things she could cook. Pietro knew those days for sure. "Well at least you can cook a few things, not that terrible. As for lunch yeah I was thinking of something but not sure what exactly" Pietro added.
@Carmenita Santiago
Carmen smiled and nodded her head. "True that," she said with a small smile. "Sure go ahead and make something. I won't mind the actual food next to sandwiches," she added and finished with her sandwiches, she put them on the plate.

Nineteen | Single Mother | Halfblood | Sarcastic | Stubborn
Pietro nodded his head as he opened up one of the cabinets and looked to see what he had to make. What could he do for lunch? "Do you like pasta or mac and cheese?" Pietro asked Carmen.
@Carmenita Santiago
Carmen thought a bit and took a bite from her sandwich before she answered. "They both seem delicious but it's been a while I have had mac and cheese. So I will take that," she said with a smile.
@Pietro Piers

Nineteen | Single Mother | Halfblood | Sarcastic | Stubborn
Pietro nodded as he grabbed what he needed for mac and cheese and placed a pot of water on the stove and waited for the water to boil. "Good to know that you're a fan of mac and cheese" Pietro was glad for sure, mac and cheese had always been a favorite of his growing up.
@Carmenita Santiago
Carmen smiled at Pietro, she was quite glad to meet him and end up being friends with him. She was one of the few people the girl seemed to trust these days. "It's one of the things I loved to eat. My grandma even tried to teach me how to make it but didn't always end up great," she said with giggles there now. She did take a bite from her sandwich and did drink some of the coffee even, what she had made. "Oh, I did run into Skye's father another day. Of course, he doesn't believe it. Needs this DNA test and she did involve even his lawyer in all this. So yeah this will be interesting," she said there out of all of sudden. She figured she shouldn't keep Pietro in the dark about all this.
@Pietro Piers

Nineteen | Single Mother | Halfblood | Sarcastic | Stubborn
When Carmen talked about her grandmother, it was still funny how the universe worked really, Pietro and his friends had bought the old home that once belonged to the deceased woman and now they were all there together. Then she began talking about how the biological father wanted a DNA test and he sighed. "I apologize for all of that happening to you Carmen, he is a tool if he doesn't believe you" Pietro exclaimed.
@Carmenita Santiago
---
Permissions in this forum:

You cannot reply to topics in this forum