current time
Sep. 2020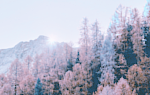 staff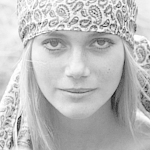 Admin Xaria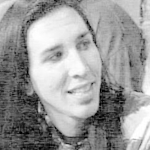 Admin Jules
Admin Topher
Who is online?
In total there are
6
users online :: 0 Registered, 0 Hidden and 6 Guests
None
Most users ever online was
139
on Wed Jul 03, 2019 9:12 am
Credits
Skin & graphics made by Xaria. The Harry Potter franchise belongs to J.K. Rowling. All original characters belong to the respective user that made them along with their posts. No copyright infringement intended.
Page 2 of 2 •
1, 2
First topic message reminder :

Indigo said he would go on ahead, and book a room for them. It still didn't sound right: part of him reasoned that it could turn into a very modest affair where they could just drink and chat without anyone else watching them. There wasn't necessarily going to be any...

"Oh, right, yes - a room. Please..." Although flustered and still incredibly apprehensive, he still managed to find something to complain about. I'm not having a room that is north-facing and overlooking the nightclub. "I want a sea-facing room, please." He told the clerk curtly, "Can I upgrade to deluxe? What does that include?"

After a while, he had let himself into his sea-facing room with self-replenishing and instant vault-charging mini bar. That was 'deluxe'. Okay so... Harrison was coming soon, hopefully. He told the clerk to give him the room number and a set of keys. That was embarrassing. Anyway...

He sat on the bed at first, then leapt up as though a lightning bolt had struck him. He shouldn't be so presumptuous! He stood at the window, and overlooked the sea. The moonlight over water looked sort of nice, he supposed. For a moment he relaxed...
---
He took a deep breath as he briefly glanced away. This was too much to put onto a young man. A young man with no real innate fear. A young man not desensitized to the darkness of the world.
A small smile grew on Harrison's face as the other embraced him. He
liked
that. It felt
comforting
. He was used to being the one giving the comfort. To actually receive comfort was on a different plane for him.
Harrison embraced the other and smelled him. Hmm, he smelled nice. Nice enough to-
Stop. Stop. Repress. Repress.
@Indigo Macmillan

Indigo smiled. Harrison was warm, and he could hear the soft thrums of his heart beat.

He'd never really been a huggy sort of person. The only people he enjoyed hugging were his sisters, although the thought of hugging any of his brothers filled him with a sort of dread. Particularly Hyacinth. That being said, this felt like being wrapped in cotton wool - a safety blanket.

His scent filled his lungs and he felt he was breathing longer, fresher.
"How about we get something to eat? Do you know what's around here?"
He wasn't going to go too far in this sudden display of affection in person. For one, Harrison wasn't used to it, and two, he actually felt
shy
about whatever seemed to be going on here.
"I don't want us to get too below the weather."
@Indigo Macmillan

We could order room service. This entered his mind.

Why?!

Go on, say we could order room service.

But it's embarrassing!

Go on, say it.

"H-how about the - we... there's a shack or something!" He finished hurriedly, stepping away from him very quickly. He couldn't really look at him. He'd turned red again. "Yeah it's um. A restaurant, bar, place. The something, something or rather shack." He couldn't just come out and suggest room service, that was silly.
He shrugged.
"I don't know what that is."
Harrison was showing how little he knew of this beach resort paradise thing.
"Is the food there good?"
He was open to just about anything.
@Indigo Macmillan

His heart leapt to his throat.

"Wecouldorderroomserviceinstead." He said, to the wooden slats of the pier beneath them.



He stole a glance at him. Very quickly, then his head was down again.

He felt himself redden once more.

Indigo thought that Harrison's reservations about displaying public affection resided in the fact that he was recently divorced, and a recognised face in their society. He wanted to feel his warmth, though. He craved it. As he began the walk back along the pier towards the inn, he wondered if he was alone in this desperate need.

Wild and disgusting - no - intoxicating thoughts flooded his mind. He became uncomfortable with it. Soon, he felt he could be in agony.

Was that right, or wrong?

"I don't really know if I could eat much..." He confessed breathlessly, as his stomach was contorted into knots.
He didn't expect to be dating so soon after separating from Pasithea. This was dating, wasn't it?
"I understand."
@Indigo Macmillan

He understands. What does that mean? Was that flippant, or did he understand that he... was nervous? What was going on, anyway?

Maybe he could have a drink or two when they got to the room...

"So, here we are. Back again..." He said, not really knowing why he said it. There was no need to. Obviously they were back again. He made way towards the room, and didn't really know whether to slow down or speed up: instead he was walking rather erratically, as though already half-way through the bottle.

"This room is better than my bedroom. Much better..."

He didn't know why he said that, either. But he was moving towards the mini bar immediately.

He took out some rosé wine, and turned very suddenly.

"I'm fine..." He said, breathlessly.

"Oh, well, this one looks okay. I don't think it's elf wine. Could be Spanish, or French. I'm not sure..."

Usually this sort of pretentious stuff would matter to him, but it really didn't right now. He would probably have drank whatever was in that bloody thing.

He managed to (clumsily) pour them out two glasses. He also managed to not spill any when handing the glass over to Harrison.

"Cheers then, I suppose..."


He gave a small smile. Keep it together. Keep it together...
"Cheers to..?"
@Indigo Macmillan

Indigo swallowed, and met his gaze.

"To... new connections..."

He clinked his glass against Harrison's, and took an unsteady sip. His heartbeat was somewhere in his throat; pulsating around his ears. He was still staring at Harrison.

"You really are... very handsome..." He breathed, putting his hand on his cheek. He slid his thumb underneath his eye, and admired their warmth. Surely someone else was operating his body right now, because he would never dream of doing something so ridiculous in all his life. "I, um..." He swallowed again, blood pounding inside of his ears.
"New connections..."
It felt awfully warm all of a sudden. His hands were sweating. Why did he have to feel so..?
Harrison's hand automatically moved to be against the other's back.
"Hm?"
@Indigo Macmillan

Okay, so, there wasn't candles burning. There wasn't any music playing softly in the background. But that didn't mean that this couldn't be... romantic. Indigo already knew what he was going to do, because he couldn't think of anything else. Harrison's lips were full and sensual: they were lips that were very difficult to resist looking at, and wondering what they could feel like.

Indigo moved forward and put his lips against his. His hand that was on Harrison's cheek was shaking. Even his lips were trembling against his, and his insides writhed in bliss. This wasn't disgusting at all. How could he think that something so sensual could be disgusting?

Adrenaline shot through his arms and to the tips of his fingers. He kissed him a little more vigorously; so much so that he almost spilt a whole glass of wine on the floor. Impatiently he pushed his glass away, and put his arms around Harrison's neck.
There was no time for him to react. It just happened. Yet, he gave in. It felt
liberating
. He was still afraid. So soon after separating from Pasithea and here he was in a hotel room with a much younger man.
"Indigo..."
Harrison held onto him somewhat snug just wanting to keep on doing whatever
this
was.
@Indigo Macmillan

Oh god he loved it when he said his name!

Say it again, keep saying it.

Indigo had his hands through Harrison's hair. It was soft, and warm, and he loved the coarse graze over his mouth from his slight stubble as he kissed him. That was wonderful. He felt as though he hadn't truly felt excitement until now: the kind where blood feels like sparks and you would do just about anything to keep it going.

"Harrison..." He breathed.
"Please hold me..."

Was there still a reluctance on his part? Was this all too soon for him? It felt selfish to admit it, but Indigo wished that he could quickly get over his long years of marriage. He didn't care about this woman, and at the moment she was just a faceless person getting in the way of everything.


He pulled Indigo closer to him and rested his head on his shoulder. Harrison hadn't felt this vulnerable in how many decades?
"Are you sure you..?"
@Indigo Macmillan

He'd needed this: being in the arms of another. Often he'd thought about it when in his bedroom alone at night; a handsome, strong man embracing him and telling him everything will be all right. Indigo pressed himself against the other; again feeling just how lean he was. What did he look like underneath his clothes?

"Yeah..." He breathed.

Was he sure that he was ready? Yes, he was.
How was he going to go about this?
He began nuzzling Indigo's neck planting soft kisses.
Why did he have to feel so confused?
@Indigo Macmillan

Page 2 of 2 •
1, 2
---
Permissions in this forum:

You cannot reply to topics in this forum