current time
Apr. 2021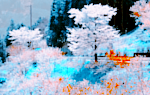 staff
Admin Xaria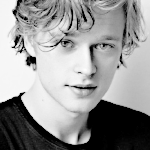 Admin Violet
Who is online?
In total there are
4
users online :: 0 Registered, 0 Hidden and 4 Guests
None
Most users ever online was
139
on Wed Jul 03, 2019 9:12 am
Credits
Skin & graphics made by Xaria. The Harry Potter franchise belongs to J.K. Rowling. All original characters belong to the respective user that made them along with their posts. No copyright infringement intended.
Page 1 of 2 • 1, 2
Indigo said he would go on ahead, and book a room for them. It still didn't sound right: part of him reasoned that it could turn into a very modest affair where they could just drink and chat without anyone else watching them. There wasn't necessarily going to be any...

"Oh, right, yes - a room. Please..." Although flustered and still incredibly apprehensive, he still managed to find something to complain about. I'm not having a room that is north-facing and overlooking the nightclub. "I want a sea-facing room, please." He told the clerk curtly, "Can I upgrade to deluxe? What does that include?"

After a while, he had let himself into his sea-facing room with self-replenishing and instant vault-charging mini bar. That was 'deluxe'. Okay so... Harrison was coming soon, hopefully. He told the clerk to give him the room number and a set of keys. That was embarrassing. Anyway...

He sat on the bed at first, then leapt up as though a lightning bolt had struck him. He shouldn't be so presumptuous! He stood at the window, and overlooked the sea. The moonlight over water looked sort of nice, he supposed. For a moment he relaxed...
He had no idea what could, or would, happen, so he had to
prepare
himself first. Harrison, admittedly, had never been to Blackrock before, so he had to look for means of getting there.
It took him a while to find the hotel as he ended up trying to adjust to the awfully warm temperatures as he walked; black of
anything
was not made for the heat.
For the first time in decades, he was
nervous
. A first date kind of nervousness. It was an odd feeling to revisit all these years later.
Harrison entered the hotel room and slowly shut it behind him.
"Indigo?"
@Indigo Macmillan

Footsteps were outside, and all of a sudden he sprung to life in sheer panic. Catching his reflection, he straightened his jacket and smoothed down his hair hurriedly before he entered. His heart cantered and his stomach griped.

He couldn't keep eye contact with him for very long. It felt increasingly uncomfortable to do so. So, he turned again to face the window.

"Hello, I... I'm glad you found it okay," He tried to hold himself still, but his body had gone completely rigid again. "This was - well I couldn't have a room that wasn't good. And they have horrible rooms facing east - that's over the nightclub. It's disgusting that they'd even let people stay in those rooms. B-but there's a bar in this one..."

He blabbed on and on to disguise his crippling nerves.
He needed to keep it together. Being an auror, he always had some sort of guard, yet it felt as if he was vulnerable enough for the guard to want to fail.
"Does the room location really matter as long as there aren't any prying eyes?"
Priorities. Harrison was too old to focus on the superficial.
"You-you know somewhere people can't intrude?"
He was truly back in his younger adult self, huh?
@Indigo Macmillan

Indigo flushed.

"Oh - yes, well, I suppose..." That stopped him from blathering.

He turned fractionally, and swallowed. Where people can't intrude? But - he thought they were... spending time together here, away from prying eyes. Was a hotel room overly presumptuous after all? Indigo panicked.

"Well - there's... the, um. Pier. Perhaps that's quiet at this time. And... there is, this room..."

He needed to take off his jacket. It was far too hot in here.
He watched as the other went nervously about. Harrison couldn't help but feel as if he was secondhandedly back in the 80s.
"Are you alright?"
Harrison went over to Indigo and held his shoulder.
"We could use the fresh air. Maybe it'll help you collect your thoughts?"
It was surprisingly easy being calm.
@Indigo Macmillan

"I'm perfectly fine..." He said in a would-be strong voice, but it came out a little breathless.

I love it when he touches me.

He felt a wave of something course through his body, sort of like a reassurance mashed with pleasure. It was the feeling he'd got as a boy when his Father said he was brave after a knee scrape.

Indigo looked to his eyes now. Those handsome eyes. Dark eyes were always gentler than paler ones, he felt. "Okay... we can go for a walk. Down the pier?"
"Down the pier sounds good. Maybe we could get a bite to eat as well?"
He had a bit of a hunger.
Harrison thought for a bit.
"Note to self... Don't wear all black in Blackrock,"
he muttered softly thinking about his
travel
to the hotel.
@Indigo Macmillan

He hadn't really thought of hunger. His insides felt as though they were full to the brim with anticipation. Usually he ate three meals at very precise times, but routine and sensibility had been thrown off by all what was going on.

"Don't you incorporate any colour into your wardrobe, Harrison?" He asked fussily, sounding a bit as though he was lecturing him. Indigo wore black very rarely, as he felt it made him look sickly pale. But still, he didn't like to get too much of a tan.

He left his jacket in the room, and rolled the sleeves of his shirt up. So long as it wasn't too warm, he wouldn't have anything to moan about.

They headed out towards the pier.
He nodded.
"On occasion. I mainly incorporate darker shades as it makes it easier to coordinate."
Harrison didn't feel the need to focus so much on brand names and trends; for one, he was too old for it, and two, he was satisfied with what he had.
"Lots of seagulls..."
@Indigo Macmillan

"You shouldn't be afraid of colour." He said said haughtily. To suggest that Harrison Jetson was afraid of anything was rich, coming from him. Indigo was afraid of his own reflection, when a hair was out of place.

Yes. Seagulls. Indigo went glowering overhead, and made a sound of displeasure. They liked to aim, those birds. Although he could instantly clean their mess, he didn't want to go through the embarrassment in front of Harrison.

"And my brother wants to live here..." He murmured disdainfully.
"I'm not. It's just my clothing style. I feel most comfortable in those clothes. I'm more acclimated with the mellowness of Britain than direct sunlight."
Pretty hot coming from someone who vacationed in Greece and Italy with his family.
Harrison raised an eyebrow.
"Really? That's interesting. Is it becoming one of the new teenage hangs or something? Back in my day, there was no Blackrock."
There he was aging himself again.
@Indigo Macmillan

"Oh yes, very up and coming," He answered immediately, but his exaggeratedly lively tone suggested sarcasm. "For the unambitious and subservient..."

Now that they had entered the subject of his brother, Indigo's disposition had shifted. It was no longer endearingly vulnerable. He looked as if he couldn't raise his nose any higher in the air, and everything beneath it was filth. Usually he took on his expression when thinking of Hyacinth.

"He wants to do some sort of American sport. Muggle American sport at that. Something to do with sea waves and hitting them with boards." His ignorance was spectacular. "The most frustrating thing about it is that he's quite intelligent. Academically..."
He nodded only to raise an eyebrow.
What?
Harrison listened to the younger man's spiel.
"What's wrong with that? You're not personally affected by whatever decisions your brother wants to make. I was in a similar spot of wanting to do something differently from my family."
He looked away and sighed; he never talked about them.
"Let's just say I ended up cutting them off..."
That escalated quickly.
"I just think you shouldn't be too quick to dismiss his dreams. This place is still relatively new, so there's plenty of potential. It would be nice to see something other than quidditch and gobstones in the paper for once. Maybe you should be proud of him for wanting to be a pioneer in a sport that's new to wizarding folk."
@Indigo Macmillan

Indigo was perplexed at Harrison's reaction. As someone who had accomplished so much, he was under the impression that he was a leading example in his family. He felt himself turn red, flush deeply, and for once feel as though his judgements of his brother were harsh.

Utterly defeated by what Harrison was saying, Indigo felt no desire to argue.

Instead, he asked in a small, sheepish sort of voice: "Your family didn't want you to be an Auror?" He asked, thinking that was what he meant.
"No. I didn't want to be like my father. I immediately left to live with muggles after I graduated Hogwarts."
He remained vague; he pushed his family back so much Harrison found it impossible to be completely vulnerable and honest about it.
"I wanted to do something different..."
@Indigo Macmillan
Last edited by Harrison Jetson on Tue Dec 10, 2019 6:49 pm; edited 1 time in total

The end of the pier, and Indigo stopped walking. They'd gone past the brightly coloured amusements and now there was only sea lapping gently against the rafts.

He tried his best to understand where Harrison was coming from. Really, he did. For someone who exhibited little or no desire to do anything outrageous, Indigo would probably never comprehend. However, he supposed that he didn't know Harrison's background and where he'd come from.

"But you got the teenage rebellion out of your system," Indigo said delightedly, smirking up at him.
Harrison shrugged.
"I still don't talk to my family..."
That was a good sign of having some teenage rebellion in his system, right?
"I only chose to be an auror as it was socially acceptable. I enjoyed beating the bad guys, but who really is bad? There were some things I wish I hadn't seen, but it's life. Couldn't be any worse than my father's favorite pastime."
Okay, now he was going somewhere.
"My wi- ex-wife never even knew of much of my upbringing."
@Indigo Macmillan

He didn't really know what to say. Usually when someone started talking about their past, particularly if it sounded tragic; his Britishness would curl inwards uncomfortably like a retracting turtle. He didn't like to feign sympathy.

But this time he actually felt sympathy, and a sort of giddiness about Harrison revealing parts of himself that he hadn't to his wife. He felt a kind of fondness, thinking about Harrison as a young boy. Sort of like silly girls were sometimes towards cute children.

"What do you mean by 'a favourite pastime'?" He asked, instinctively moving closer to him.
"He liked blood. No- he loved blood."
Why was he just casually talking about this? Why was he even bringing these memories to light?
"It was a savage sight..."
@Indigo Macmillan

Of all the things he could have said, that was the least likely. Indigo swallowed; his eyes darting about the vicinity. Harrison's Father was a psychopath.

"We-- wh-where is he now?" He asked nervously, hoping it was Azkaban. Or, well... he supposed. If Harrison was old enough, wouldn't that make his Father quite old? Perhaps he'd already died of old age.
He opened his hand for the other to hold. It was as if he needed some sort of reassurance.
"I don't know. I don't want to know. I just know he's still around."
Harrison's father was way older than what Indigo was probably thinking.
"My younger brother, unfortunately, followed in his footsteps. I was surprised to have still gotten an inheritance. My money didn't come from nowhere."
@Indigo Macmillan

He took his hand immediately without hesitation. His mind was racing too much: he needed the warmth of his protection.

Harrison himself was not dangerous, he told himself. If anything, he was one of the safest people to be with. But the idea that he connections with these sorts of people was unnerving to say the least. Indigo supposed that there were a lot of dark wizards who probably had vendettas against him...

"Do you know where your brother is?" He asked, sounding frightened.
"No..."
Last he heard was that his brother followed their father's steps and became a favorite.
"I just know he's dangerous."
Harrison would go for the kill if he had to if he were to make a reappearance in his life.
"My apologies for burdening you with this information... I've kept it inside for so long."
He remained vague. He didn't even get to the kicker.
@Indigo Macmillan

Burdened? Did he look burdened? He tried to school his features into an expression of sobriety instead of fear. Men with an insatiable need for bloodshed was something of the past, and not something his generation was used to. Indigo's primary concerns growing up was how to look and grow to success. His biggest fear was a Gladrags fake or a misplaced hair. He had been pampered and spoilt.

Indigo thought about what he could say, but the hysteria in his voice would give him away. He thought about what he could do, and thought about embracing him.

He dithered for a while, taking his hand back and bobbing around awkwardly as though he'd lost his mind. Then, suddenly, he put his arms around his waist, and turned his head against his shoulder.
Page 1 of 2 • 1, 2
---
Permissions in this forum:

You cannot reply to topics in this forum