current time
Mar. 2021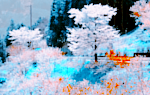 staff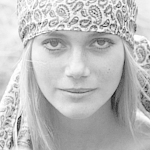 Admin Xaria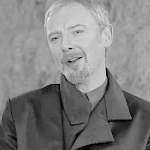 Admin Violet
Who is online?
In total there are
6
users online :: 1 Registered, 0 Hidden and 5 Guests :: 1 Bot
Adam Flint
Most users ever online was
139
on Wed Jul 03, 2019 9:12 am
Credits
Skin & graphics made by Xaria. The Harry Potter franchise belongs to J.K. Rowling. All original characters belong to the respective user that made them along with their posts. No copyright infringement intended.
"Mr. Minister," Cassandra said, her voice hidden on a voice changing spell, and her face hidden behind a mask, in case her the Ivan can overpower her magics. "You are probably starting to notice that you can't open your eyes. Don't worry, that's intentional." Cassandra's specific brand of magic had many uses in this type of situation, such as fusing the eyelids to the person's cheeks, so they couldn't open their eyes at all.  It also meant, she didn't need to use rope to secure someone to a chair, rather using their own flesh to secure them. "Now, sir, we have some questions."
@Baek Min-ji
@Ivan Feofan
Min-ji stood adjacent to Cassandra in a cloak watching and waiting for the Minister to respond. She was giddy of the fact they managed to pull him away so easily, but she refrained from expressing it.
"Cooperate."
She was sure her colleague had something in mind in case he wouldn't.
@Ivan Feofan
@Cassandra Night

Ivan was out for a walk by himself, around the ministry he really did not need protection the men were there for a decoy as he could not let on to the fact that he was not human. All of a sudden he felt the world go black and well that was a surprise, someone had managed to sneak up to on him which was something new. Hearing that they wanted to ask questions well he could maybe spare them a few answers, " What questions do you have?" He asked as he figured out what was going on and in hopes to distract as he worked on freeing himself.
"What do you know about the death of Hermione Granger?" Cassandra opened with. She didn't want to give away all of her information in the opening salvo. With her opening question out of the way, Cassandra ran her wand across her off hand, shifting and changing it into a fleshy blade.
@Baek Min-Ji
@Ivan Feofan
Wanting to pressure this
farce
of a Minister, she pulled out her wand and held it behind the man's neck. Min-ji anticipated a response from Ivan. Make all of their times worthwhile.
@Ivan Feofan
@Cassandra Night

Ivan just laughed at them if they knew who he truly was they would not stand a chance, his eyes flashed red at the sight of the blade.
"Is this anyway to treat the Minister of Magic?"
He asked them as his skin turned red hardening it protecting himself against any attack that could happen.
@Cassandra Night
,
@Baek Min-ji
The Minister's reaction caught Cassandra off guard, especially the glowing eyes. That being said, this was Cassandra's wheelhouse, so she didn't let the new information phase her command presence, "Ivan, here you are not the Minister of Magic, here you a just a suspect, someone with information I need. So, do you need me to repeat the question?"
@Baek Min-Ji
@Ivan Feofan
"If you won't fess up, do you want to know what we found is Ms. Granger's office?"
What a bastard! He needed to pay for this.
@Ivan Feofan
@Cassandra Night

Ivan was wondering what they were planning to get from this interrogation, as he could make it so no one would believe them anyway. He figured that he would not say anything he was just curious to know what they found in the office since he had to know which of his workers he could trust after all. To be honest he was getting bored with their antics and was thinking that maybe he should just burn the ropes and leave the room, yet he thought that he would give them a few more minutes to perk his interest and to see what they had on him.
"Tell me what you have found as right now I don't believe you know what you think you do,"
he said in a matter of fact tone as he looked at them blankly.
@Cassandra Night
,
@Baek Min-Ji
Cassandra laughed at the Minister's attempt to gain control of the situation. With a quick flick of her wand, Cassandra drenched Ivan in water, "You misunderstand your position here. You are nowhere near the scariest thing that I have interrogated, ad you are in no position to make demands."
Walking away for a second, Cassandra walks back into the room with a car battery in hand, attached to two jumper cables. She let the piece of equipment thud to the ground, and casually brought the ends of the jumper cables together, letting them spark against each other, "Do you know happens to a body when it gets electrocuted?"
@Ivan Feofan
@Baek Min-ji
"Well, let's see. Apparently the late Minister Granger had noted all sorts of concerns she had regarding your administration. Binders full of it."
What else was there?
"I know my colleague knows more regarding her killing."
@Ivan Feofan
@Cassandra Night

---
Permissions in this forum:

You cannot reply to topics in this forum