current time
Apr. 2021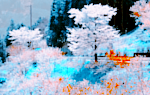 staff
Admin Xaria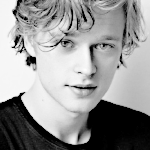 Admin Violet
Who is online?
In total there are
5
users online :: 0 Registered, 0 Hidden and 5 Guests
None
Most users ever online was
139
on Wed Jul 03, 2019 9:12 am
Credits
Skin & graphics made by Xaria. The Harry Potter franchise belongs to J.K. Rowling. All original characters belong to the respective user that made them along with their posts. No copyright infringement intended.
Amaryllis had been given the day off from work, it wasn't something that happened all that often. She was still pretty much at the bottom of the totem pole, so she took as many hours as she could to try to move her way up. But she had been looking forward to having the day off today. The first thing she had done when she had gotten the schedule was to call Poppy and see if she was free for lunch and maybe some shopping afterward. It seemed like the perfect way to spend the day in Amaryllis' mind.
They were due to meet at the tea shop to have lunch. Many thought that it was just too much, that the decor was too frilly and whatever else they could call it, but Ames had always loved the place. She was sitting at one of the little tables, waiting for her sister to come in, perfectly at ease for the time being. It was going to be a good day.
@Poppy Macmillan
Poppy was so happy to have gotten a letter from her sister asking her about lunch. One thing Poppy loved was bonding with her twin, she knew there were twins that hated having a bond and what not but not Poppy. Poppy loved her family even if at times it got tough but the tougher the better.
As she got to the tea shop she walked in and instantly spotted her twin. The blonde grinned and walked over. "Mary!" Poppy hugged her twin before taking a seat across from her. "Thank you for inviting me!" Poppy was definitely excited.
@Amaryllis Macmillan
Amaryllis always loved spending time with her family, every minute she got to spend with them was meant to be cherished in her opinion. Though, it seemed like since she had been trying to climb the ladder in the Ministry that she didn't get to spend nearly as much time as she would like with them. And she could t even remember the last time she and Poppy had had a girl's day. Which she had obviously had to fix as soon as possible.
She looked up from the tea menu when she heard the familiar nickname, the name only her siblings ever called her. A smile came to her lips.
"I'm so glad you could make it!"
she responded with equal excitement.
"it has been far too long since we have had a girl's day!"
she stated with a smile.
"Tell me, how have you been?"
@Poppy Macmillan
Poppy was just glad to know that the Christmas dinner didn't effect anything. She loved her family but things got crazy real fast and things always got said. When seeing Mary sitting there it brought Poppy back to when they were little girls and were always around one another, of course they fought and had their bickers from time to time, but that was what twins were for.
"I know it has! I am just glad that you remembered me and had time to do something like this" Poppy would be happy if they met up on the street and just walked around, whatever time she could spend with her sister was enough. "I've been good, working my butt off and hoping that things continue to go great with business. What about you?" Poppy asked.
@Amaryllis Macmillan
Their family and their craziness never really got to Amaryllis. It was just par for the course at this point. It seemed like every time they all got together, there was something crazy that went down. It came from so many of them having such strong personalities. She would never use that as an excuse to not see any of her siblings.
"Of course, I remembered you, Poppy!"
She missed the fact that they hadn't been as close as she would have liked to since they had gotten their own careers and everything. Really, she just missed her twin.
"Same! I've been working so hard to try to actually get somewhere. It's so hard to get noticed so that you can actually go anywhere! But I'm hopeful that it'll happen soon."
She smiled. Really, she didn't mind having to work her way up to the top. At least she could then say that at least she had earned her position and not gotten it by sleeping with people in high places or something.
@Poppy Macmillan
Poppy knew that her twin noticed her, hell it would be kind of hard not to notice her since the two were twins and had the same face. But Poppy always knew that no matter what that her twin would have her back always and forever. "Believe me I know you notice me and I have so much hope and faith that you will succeed in life. Hell out of our entire family you're the one most driven and I just know in my heart you will get to where you have to in life" Poppy tried to lift her sister up high.
@Amaryllis Macmillan
Amaryllis sometimes found herself thinking that she was getting nowhere, that she was stuck in a rut where she was always being overlooked to succeed. But when she got to spend time with Poppy, her sister always seemed to have her way of lifting her up. As Poppy spoke, a small smile came to Amaryllis' lips and it only grew as her sister went on.
"I try really hard. I just hope that you're right. It seems like I've been going nowhere for so long."
She sighed. She didn't normally tell her worries like this to anyone, choosing to be confident and just work hard rather than to unload her worries, but with Poppy it was different. Her twin would always get her. Or at least, she thought that she would.
"Ugh, enough about work, though!"
She said with a smile as she picked up the tea menu and looked it over. She almost always got the same thing when she came here but didn't hurt to look, right?
"I saw the cutest shoes in one of the boutique windows on my way here. We definitely need to stop there after we leave here!"
Shopping was a much happier topic, after all.
@Poppy Macmillan
When Mary talked about how she had been going no where for a long time, it made Poppy scoff a bit. Her twin gave herself so little credit it was insane really, the blonde grabbed her sister's hand in hers. "Listen to me Amaryllis you've not been going no where, a lot of people go down a steady path until they bring themselves to a new one, if you were going no where for a long time you never would have found a place to go, it's always been inside you but things got in the way. But my point is you've always been someone and always have been going somewhere amazing" Poppy encouraged her sister.
When Mary brought up shoes, Poppy's eyes lit up like a Christmas tree. "Yes we must go, I love shopping" Poppy said excitedly.
@Amaryllis Macmillan
Amaryllis smiled slightly as Poppy took her hand, Poppy always had a way of making her feel better about herself. It was just so discouraging to the ambitious Macmillan that she would have to wait so long and work so hard only to be looked over any time there was any talk of promotions. She had always been the type who wanted to go somewhere in life, who wanted to reach the top. But she just felt sort of stagnant at this point... She knew it was just a bump in the road but she was having a difficult time getting passed it. "I know you're right..." Because why would her twin lie to her? She took a deep breath then smiled again. "You know what, I am going to go somewhere amazing. I just have to show them that." It was with this new sense of purpose that she sipped at her tea. It seemed all she needed was a little pep talk from her twin to get her mind back on track.

She had known that Poppy would be as excited about shopping as she was, it had always been one of their favorite past times, and Poppy's reaction now was enough to tell her that things hadn't changed. "Me too! I can't wait!" Of course, they must finish their tea first, but she was excited none the less.
---
Permissions in this forum:

You cannot reply to topics in this forum