current time
Apr. 2021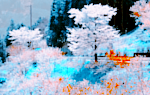 staff
Admin Xaria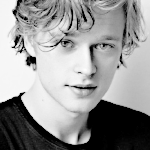 Admin Violet
Who is online?
In total there are
4
users online :: 0 Registered, 0 Hidden and 4 Guests
None
Most users ever online was
139
on Wed Jul 03, 2019 9:12 am
Credits
Skin & graphics made by Xaria. The Harry Potter franchise belongs to J.K. Rowling. All original characters belong to the respective user that made them along with their posts. No copyright infringement intended.
Page 1 of 2 • 1, 2
Rose was there watching people and same time feeling bit of bored. People around her seemed to have people to talk to or even people to spend time with. She was there all alone. She was just trying to figure out why she had came here at the first place. She looked at her dress and smiled. It was quite simple one. She did wear even sneakers instead of heels, she was more comfortable in them. She walked over snack table and took from there some strawberries. She just felt like eating those. At least she had something to do now.
While passing Rose Weasley at the dance, Keir didn't say anything to her. But he did push a note into her hands, which he'd hoped she would read away from prying eyes.

Meet me on the grounds Rosie - Keir.

He wanted to talk to Rose, especially seeing her at the dance in her dress. She looked very pretty. But there was also the thing of trying to avoid his sister Lorna. If Lorna knew he was being friendly with 'the enemy', she would have something to say about it. And tell his older sisters...

It was risky, he knew that. Keir waited for her near the greenhouses, wanting to catch sight of her when she came out. Then he could call her over!
Rose kept eating there these strawberries and suddenly she had something in her hands. Some note. She looked at that note and smiled even. She barely saw who it was. She decided do it and go and meet him.
The girl walked out of the Great Hall and slowly walked to the grounds. She now tried to spot the person who gave her the note. She wondered about what all this was now.
@Keir MacGregor
"Psst, Rose!"

He beckoned her over.

"Are you enjoying the dance?" He asked her, when he could tell that they weren't being noticed.
Rose heard her named to be said. So she looked over the person and smiled. She walked closer to him there now.

"Hey. So far it has been okay. Even if a bit boring since people I knew seem to talk with other people. So can't say I'm enjoying it 100%," she said with a sigh. "What about you?" she asked back.
"It's not so bad, but I've been pretty bored as well."

He paused there a brief moment, picking up a loose branch on the ground and swishing it about a bit.

"The hall looks like one of the events my family would go to," He told her, but couldn't help sounding a little bitter. "All decked out and... shiny." He couldn't really describe elements of interior decor. It just didn't interest him. "My family are a bit... I don't know how to describe it. They prefer the finer things in life. Anyway I should probably tell you why I asked you to come out here and didn't just talk at the dance..."
Rose nodded her head and same time listened to him to speak there now. She didn't really know that much about his family but then again she never really looked that much into other people's family histories.

"Oh, I see. Families celebrate things differently yes," she had to say that there now, which was true. All this was very hard to do in her family. All these decorations won't there stay up for long.

"Yeah, I'm pretty interested why you asked to meet here," she had to admit that there now.
"It's my sister, Lorna..."

He threw the branch as far as he could into the distance, smiling a little.

"She wouldn't like me talking to you." He just had to put it out there on the table. "None of my family would like it. Not on friendly terms, anyway."
Rose looked at Keir and just sighed at that info. She wasn't sure what to say right away.

"Awh. That's a bit sad," she said there with a weak smile. She liked to talk to him. "And why they don't like my family? Because it's not all pureblood these days? Because my mother used to be muggleborn? And why you wanna risk with all this and still talk with me?" she was curious about it now.
"Yeah... something like that..."

He felt really awkward saying it, but he was glad that Rose wasn't taking it the wrong way. Perhaps she would get a little fed up with it after a while, especially if they had to keep their friendship so private.

"Well, yeah. I mean... I just don't know what's important anymore. But we're all just the same, really. I mean as individuals we are different, but we're all flesh and blood human beings. I can't see you as being the enemy is what I'm trying to say."

He smiled nervously.
Rose nodded and sighed. She knew so many families were still like that. She didn't understand what so big deal of all this really.

"Well yeah, we are all different and see things differently. I don't see you as my enemy too. I would never do that. I'm sure you figure out what is important to you eventually," she said with a small smile. She wasn't sure how long she can keep all this private.
"Sorry."

He smiled at her.

"I just really wanted the chance to get to know you," He said, leaning up against the greenhouse. "When you were in that ice maze at the beginning of the year you looked so sad. All I wanted to do was cheer you up."

He knew that her Mother had died, and unlike the majority of his family... he didn't relish in it. It was a dreadful thing to lose a parent.
"It's okay."

She listened here and sighed. She used to be sad back then yes a lot. She had lost a mother and well she was trying to deal with it. She tried to stay strong but it wasn't easy. "Yeah, this year didn't start very good for me. And yeah I need some cheering up then. People so often back then kept saying their sorry. They still do." What she found kind of annoying nowadays.

"Oh, and I wouldn't mind getting to know you better too," she added.
"Yeah?" So she still wanted to spend some time together then!

His smile was bright, but ebbed away a little bit and he suddenly looked uncomfortable.

"There's one thing I should tell you though," He tapped her nose, "If I ever seem cold towards you, or distant, or you feel as though I'm ignoring you - it's all just for show. But I won't be nasty towards you or anything like that, not ever."

"But if we meet up, we'll do it like this. You can send me an owl, or I will send you one. It's just so that Lorna doesn't get a whiff of what's going on. My sister has very sharp ears and eyes..."
Rose listened closely to what he said there now. She didn't really like it but she kind of did understand why he did it but she wasn't sure how to respond to all this right away.

"Awh. Well if you want so badly hide if from I guess it's only way do it then. Even if I won't like it. At least your honest about it and don't lie to me. Also that you don't ignore me because you want more likely because you have to." She didn't like him ignoring her.

"You know right that these days owls are watched by the ministry? But I guess notes will work. Well, I don't really know your sister. But if you want to hide all this from her. I can't do much about it. But you need to eventually stand up for yourself. You can't keep hiding things from family. Things come out eventually," she knew they did. No more you tried to hide in the end it will be harder to tell truth.
Keir sat down on the grass. It felt like a moment where you needed to. Maybe she would join him.

"... yeah." He understood entirely what she was saying, but it wasn't quite that simple. "If Melvina found out, I don't know what would happen... but it wouldn't be good. Melvina is my eldest sister," He added that as an explanation. "But, I mean. I love her. Even if she has done things that... I can't explain it. I just wish things didn't have to be this way."
Rose soon sat down next to him on the grass. She tried to understand him but it wasn't that easy.

"I see. I can't say I understand all this but well if you are so afraid of her then there must be the reason. But yeah you can't hide things from her forever, but I guess we can do it for now," she said simply. She didn't really know her older sisters. She didn't know how to have older siblings really but she had older cousins but they didn't really try to tell her what she should do most of the time.
"Okay. Uhm, yeah... so..."

Now that they had got that awkward stuff out the way, maybe he could actually talk to her properly now.

"You look pretty, by the way." If there wasn't all these restrictions, he probably would have asked her to the dance as his date. He was sure they would have had a lot of carefree fun together. "I like what you've done to your hair, as well. It looks a little different to how you usually have it? I don't really like wearing clothes like this though..."

His nice shirt was untucked, and he'd lost the cuff links so they were rolled up at the sleeve. He'd left his jacket somewhere, and didn't really care. The trousers were uncomfortable. It may have been expensive, but it was horrible to wear...
Rose was glad that Keir changed now the topic away from his family. It was something she didn't really wanna discuss forever.

"Thanks, even if I didn't do much with my hair, it probably is just bit more curly than usually," she said with a smile on her face, she might have had even little blush on her face since she wasn't really used to these compliments. "You don't look so bad yourself too," she said with a small smile there now.

"Well, I do wear dresses here and there but not that often. They aren't most of the days very comfortable ones," she said with a small smile. She didn't really bother even wearing high heels ever, she didn't really see the point of them.
Keir grinned. "It's curly - it's all over the place!" He chuckled a little, "Only teasing!"

She was kind of fun to tease.

"Is that your favourite colour then? Light blue? I like the trainers as well. Heels look really, really difficult to walk in..."
Rose just rolled her eyes on that but still smiled. She didn't really mind this teasing for some reasons. She wasn't sure why.

"It's one of my favourite colours yes and yeah thanks. Not a fan of high heels for sure. In them is yes very difficult to walk in."
"Yeah, I think I'll give them a miss," He jested, grinning. There was no way women's clothing appealed to him: apart from the fact that he came from a family with very distinct gender roles, he just thought it would be too uncomfortable.

Keir laughed.

"My favourite colour should be blue I guess, 'cause of Ravenclaw. But it's more red. Pink looks good on girls, too. Do you have anything pink?"
"Yeah, boys don't like them at all, I mean to wear them. Well usually. Heels make you look taller but that's it mostly," she said with a small smile. She didn't really like them still. She would never wear heels just to look taller. She found them so uncomfortable no matter what.

Rose just smiled.

"Oh, nice. Blue is a nice colour yes. So is red yes. I do have a few pink skirts and one dress even. Probably some shirts too." She did have some pink clothes in her closet but most of them weren't here with her at Hogwarts. She had more clothes than she could bring here or even wear during the school year.
Keir liked the sound of the pink skirt, but he wasn't going to say anything. He liked short skirts on girls... if he admitted to that, though, she'd probably think he was some kind of pervert. It wasn't the case. He just liked seeing their legs!

"So you like lots of colours, then," He concluded, tapping her on the edge of the nose again.

Looking out at the distance, they could just about see the edge of the forest.

"Have you ever climbed a tree?" He asked, grinning.
Rose wasn't sure how kind of clothes she had these days in her closet anymore. She had so many different colours and everything there.

"You can say that yes. It's just so hard to choose the one you like," she had to admit there and just smiled when he tapped the edge of his nose there once again. She didn't say anything about it.

"I actually have, when I was younger," she said with giggles now. It was fun. "But It's not easy in dress or skirts," she added.
Page 1 of 2 • 1, 2
---
Permissions in this forum:

You cannot reply to topics in this forum