current time
Apr. 2021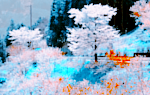 staff
Admin Xaria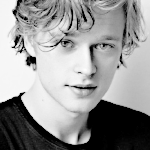 Admin Violet
Who is online?
In total there are
4
users online :: 0 Registered, 0 Hidden and 4 Guests
None
Most users ever online was
139
on Wed Jul 03, 2019 9:12 am
Credits
Skin & graphics made by Xaria. The Harry Potter franchise belongs to J.K. Rowling. All original characters belong to the respective user that made them along with their posts. No copyright infringement intended.
Page 2 of 3 •
1, 2, 3
First topic message reminder :
There he was at the roller rink yet again. At this point, it was clear Harrison went there for an
escape
from daily life. However, he ended up bringing a younger man with him to teach him how to skate. He felt like a father in a way all over again, but that felt too incestuous for him.
"Before we step onto the rink, get acclimated with the ambience. Also, you need to know your shoe size."
This was bound to be interesting.
@Indigo Macmillan
---
It was so strange to hear at your age when he could pass for twenty-five. It made him think, though. There still could be a change in direction for Hyacinth... perhaps it was a 'get it out of his system' thing. Perhaps it was a good thing that his brother wasn't pursuing a Ministry career as well...

Indigo unstuck his throat, and said very meekly: "You hope?"

He felt a wave of terror crawl through his skin. If an Auror was talking about hope, things must really be bad. Would there be another war? Indigo had gone rather pale. Don't let it stop you from living. He felt a bizarre impulse to admit to being frightened. Did he want - what - comforting or something? He thought about Harrison's arms around him, and got his colour back rather quickly.

"This is a little disconcerting to hear..."
He nodded.
"Unfortunately, being an auror doesn't solve every problem. Most of the time, a good lot of them abuses their power. That's why the muggle world equivalent has been getting a lot of backlash in recent years."
Harrison placed his hand on the other man's shoulder as he eyes filled with genuine worry.
"And I wish I didn't have to say it. I didn't want you to blindly enter a sticky situation..."
@Indigo Macmillan

Indigo didn't know what he could say about the muggle world, or anything for that matter, because his entire body had ceased up as though hit by petrificus totalus. He had his hand on his shoulder. He'd flinched involuntarily upon contact.

"I - er - yes. I-- I know..."

It was just... like a kind gesture. Like a kind gesture from a Professor! He tried telling himself that.

"I-- wouldn't want to work for anyone who legalised unforgivables... it, um. Had been in my mind, honestly." His heart was thrumming against his chest.
He flushed at Indigo's bodily reaction. Did he cross a boundary? Or was the other unable to help it?
"One perk is that I can use it out of genuine defense for others or myself if I need to. The bad part is that it isn't just reserved for auror use anymore. It's upsetting to me that they decided to legalize it. I'd put my two weeks in if it weren't for my involvement in a still ongoing investigation."
Okay, how could Harrison make the atmosphere somewhat better? He unconsciously began caressing Indigo's shoulder.
@Indigo Macmillan

His voice was so reassuring, and surprisingly gentle. It was deep, but had the sort of tenor that comforted him instead of grating at his patience. He began to feel a little more relaxed, and then he started moving his hand across his shoulder...

Indigo turned scarlet. He could hardly breathe. The room, the music, and the atmosphere suddenly felt a little too much - he felt giddy from it.

"I have to go to the bathroom!" He murmured, and stood up very quickly. "I'll be back soon, Profe-- er, Mr Jetson. Just... a second!" Not only had he embarrassed himself, but he had almost called him Professor. As he scurried away to the bathroom, he splashed some cold water in his face at the sink. In the mirror, he could see that he was bright red. When he loosened his shirt a little, too: his chest was also radiating heat.

He put his hand over his mouth. This was... disgusting, wasn't it? Men with other men. Well, he knew that he liked men but he never actually thought... well. His mind raced as well as his heart. He needed to calm down. Everything was going to be okay. Jetson was a good man.

When he returned, he sat down without looking at him. "Sorry... it just felt really hot in here. I needed a moment." Maybe he shouldn't drink after all, it was making him feel worse.
He watched as the other went to the restroom, and he ended up blushing even more. Harrison had forgotten what it was like to have these sensations and feelings around other men; he had kept it on the down low to be respectful to his then-marriage.
"I understand. At least you weren't wearing black vinyl and leather. It's worse in those."
Ah, nostalgia.
"I got adjusted to it after a while however. Also, you don't have to call me Mr. Jetson. People refer to me as Harrison often."
@Indigo Macmillan

Black vinyl and leather? Gosh. Indigo couldn't help but chuckle a little.

"Oh my goodness." To him, that was a bit of a fashion failure. Leather to him always looked thuggish and dirty, like a Falmouth Falcons player. Or, yes, someone from Weird Sisters (he didn't follow them).

"Okay... Harrison."

He felt a little more relaxed now. That shrill panic had ebbed away, and he just felt pleasantly warm. There was no way that Mr Jetson - Harrison - would do anything weird. Even if he was divorcing, he was still a role model - a family man, too. Indigo was safe.

"I'm sorry but I just cannot imagine you in a rock band. Was it all loud and raucous? I wonder how your hearing is still as sharp as it is." He was still trying to imagine him in leather trousers.


"It was, but I've always had better senses than the average person."
That seemed to be the only part of being a half-vampire he accepted other than how he basically stopped aging.
"Everyone did drugs then too. It was the 80s. I remember when the Berlin Wall came down. Watched it on the television in a sketchy hotel room. Those were the days..."
@Indigo Macmillan

"Really? That sounds ghastly."

Why was it that he looked younger, had a younger person's senses, or even more so? He didn't want to ask. He felt rude asking him. If it were somebody else, he would demand that they spit it out and the dancing around wasn't doing them any favours. Maybe Indigo respected Harrison's privacy a bit more than the average person.

"What were you doing in such a filthy place?" He felt bold enough to ask that however. "I don't like any hotels in this country." He sniffed and sipped his drink pompously.
"I was performing in a band I was in. We weren't too big; we were signed to a small label. Such hotels were cost effective."
There really wasn't much to it.
"Personal meet and greets too..."
It was a fun time.
"What are some world events that stick out to you? I'm curious of the young person's perspective."
@Indigo Macmillan

"World events... you mean like the 2014 quidditch world cup?"

Not too clued up about muggle events, he supposed that was the only one he could think about. Indigo had led a relatively sheltered, and carefree life. His generation were quite blessed. It had been peaceful up until now.

Now he was thinking about it all again.

And he was thinking how nice it was that he was stroking his shoulder...

He finished off his drink quickly, and ordered another.

"Why do I feel like we're drinking to the end of the world?"


He shook his head.
"Events that made or changed history. I was in school when Harry Potter defeated Voldemort as a baby. I vividly remember the issue of the Daily Prophet...""We may as well be. In such cases, I like drinking something very strong so I'm in absolute bliss."
@Indigo Macmillan

He couldn't tell whether he was joking or not.

Still, he supposed Harrison was entitled to a strong drink. He may have still felt embarrassed about what happened, or possibly ashamed. Indigo still didn't know what to make of it, but he was finally looking at him again. No - his looks certainly hadn't diminished in the space of fifteen minutes.

He liked what he was wearing. It may not have been Hibiscus, but he felt a mad desire to feel the material.

Indigo ran his hand over his shoulder, and let the material spring back between his fingers. "I think I prefer you in these sorts of clothes..."

Okay, so, did this mean he was flirting? His heart was thudding again. The scent of him entered his chest. "You're very handsome."
"Yeah, I always wear them when I'm not in auror robes."
He had fallen in love with gothic fashion as a young teenager.
"How much would you believe me if I told you I've owned some of these clothes since I was in Hogwarts? Lots of DIY and adjusting over the years...""So are you."
@Indigo Macmillan

A teenager in the eighties... he was old enough to be his Father. Harrison was older than his Father! He liked thinking about him in his auror robes, though. In his head it was half falling off him like some sensual Yukata or something, and he knew that he was going too far into his shameful thoughts.

He'd look good in a Yukata.

Indigo agreed that he was handsome, but he practically beamed with pride when Harrison confirmed so.

"What were you like as a boy at Hogwarts?" He asked gently, running his hand down his arm. Just to feel the material. Yeah, right. He was quite lean, actually.
"Not your typical Gryffindor!"
he answered with a chuckle.
"I spent a lot of my time in Knockturn as I found it more appealing than the typical hangs. I was almost sorted in Ravenclaw actually."
@Indigo Macmillan

"I think the hat was right to sort you to Gryffindor."

While at school, he didn't really get along with Gryffindors. He found them too foolhardy, too overzealous, too loud and attention-seeking. But Indigo was someone who found life easier by pigeon-holing everyone. His haughtiness made him quite unpopular for a Hufflepuff.

That being said, he normally developed crushes on Gryffindors.

"I was in Hufflepuff..." He inched their stools closer together, feeling eagerness he couldn't have really found without a few drinks first. "Have you finished your drink?" He asked, his hand moving over Harrison's that was touching his glass.


"Hm, you think so?"
Hufflepuff?
"A bit surprising. Was it because you value hard work over anything else?"
Harrison opened up his hand from the glass to show the other he had finished drinking. He glanced over at Indigo and locked eyes.
@Indigo Macmillan

"And seeing things through to the end."

The hat had informed him of his Slytherin attributes. There was no point in asking why it was 'surprising'.

His fingers lingered feather-like over his hand, and they gazed at one another. Indigo had turned some deep shade of red, but for once he didn't want to shield away his embarrassment. It wasn't just that - it was delight, and pleasure, in being able to touch him.

His heart hammered away inside of his chest but it didn't feel so uncomfortable, or gut-wrenching.
He nodded.
"I see."
Harrison bit his lip as he observed the other.
"So..."
@Indigo Macmillan

"... i-is this okay?"

He had to say aloud what he was thinking. His voice was cracking up - and occasionally his body flinched involuntarily. He didn't think he'd ever felt so nervous before. Examinations - a breeze. He actually quite liked exams. Public speaking - he enjoyed the sound of his own voice.

Dating...?

Indigo held his hand tightly.
For once he didn't think of his hair, and lent his head against Harrison's shoulder.

He felt incredibly safe. The warmth of his clothes radiated a warmth of ease and comfort to him. For a brief moment he closed his eyes, and relished in the giddiness of it all. What would you call it - butterflies? Butterflies were writhing inside of his chest.

This wasn't disgusting. It was nice, and clean, and relaxing.

"I haven't really done this with anybody before." He said in a small voice, knowing that Harrison wouldn't judge him for it. Usually he was quite sensitive about his inexperience.



Then... he didn't really know what.

Part of him wanted to be a complete idiot and smother him with kisses. How would it feel to have a real first kiss? He thought back briefly to a time when he was at school, and he had kissed them, but their feelings were not at all reciprocated. He'd felt angry and dirty.

Indigo felt a cold pang of negativity flare up. Was it really okay? Was it really fine? Was he just saying that?
Page 2 of 3 •
1, 2, 3
---
Permissions in this forum:

You cannot reply to topics in this forum