current time
Sep. 2020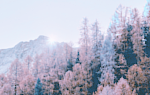 staff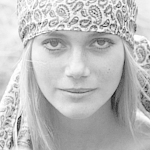 Admin Xaria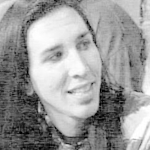 Admin Jules
Admin Topher
Who is online?
In total there are
5
users online :: 0 Registered, 0 Hidden and 5 Guests
None
Most users ever online was
139
on Wed Jul 03, 2019 9:12 am
Credits
Skin & graphics made by Xaria. The Harry Potter franchise belongs to J.K. Rowling. All original characters belong to the respective user that made them along with their posts. No copyright infringement intended.
Page 1 of 3 • 1, 2, 3
There he was at the roller rink yet again. At this point, it was clear Harrison went there for an
escape
from daily life. However, he ended up bringing a younger man with him to teach him how to skate. He felt like a father in a way all over again, but that felt too incestuous for him.
"Before we step onto the rink, get acclimated with the ambience. Also, you need to know your shoe size."
This was bound to be interesting.
@Indigo Macmillan
There was something very peculiar about going to the roller rink with a famous Auror and veteran of the second wizarding war. He expected someone of such high credibility to not have much interest outside of his job, but he was quite mistaken. Indigo wasn't entirely sure what he was agreeing to, but he turned up at the place thinking it looked a little too... carefree.

And crowded.

"Ambience." He repeated this in a surly sort of way, then sighed. "So we're really doing this, then." He sighed dramatically. "I'm a size 10. Is it anything like ice skating?" He asked, knowing he was fairly attuned to that.
"Yes and no? Unlike ice skates, roller skates have wheels and there isn't ice to break a fall."
What else could he say?
"It's also not as elegant as ice skating per-say."
Oh right!
"I remember when I was younger, disco was the thing. Everyone listened to disco. Lots of people would go to the roller rinks to boogie as they skated. It was a trend in America I believe."
Now he was sounding like an old fart.
Harrison grabbed both pairs of roller skates for them handing the appropriately sized ones to Indigo.
"Roller skating can get very competitive. There's a sport called roller derby actually."
@Indigo Macmillan

Oh, so it was an American thing. That explained a lot. He could see for himself that it wasn't as glamorous as ice skating. People were wearing bright clothing, and there was lot of blue mascara and eyeshadow up to the eyebrows. He was glad that he didn't have to wear anything so garish...

"They would boogie?" He laughed patronisingly. Then he stood up with the skates on, and immediately felt his balance waver. He had to grip onto the wall starfish-like. That served him right. "I don't think we'll be going in for a derby any time soon..." He muttered, feeling stupid.

"Are you certain about this?" He asked, sighing heavily. He was quite the buzz kill.

"Sometimes, boy, you need to have fun. Being uptight all the time gets tiring after a while. Trust me."
Once he got his skates on, Harrison grabbed onto the other's hand to lead him into the rink.
"You can let go when you feel confident enough. As with any skill, this is one that takes practice."
@Indigo Macmillan

Indigo pursed his lips, clearly disapproving of being called 'uptight'. He wasn't uptight. He just didn't get excited over frivolous things such as this! But he couldn't really answer back to it. Not just because he didn't have the guts, but because he was being dragged off into the rink.

Let go when he feels confident enough?! What, were they going to hold hands the entire time?! Indigo flushed pink. Suddenly he felt about ten years old.

"Perhaps I should just hold onto the side..." He started defiantly, thinking it very disgusting for them to be holding hands. But, just as he tried to go to the side, he started slipping and flailed his arms out in panic.
Harrison watched as the other escaped his not-so-firm grasp only to fail.
He skated towards the other to help him regain his balance.
"The rails only work for so long until you're that guy who can't skate without assistance. I promise you you'll be fine holding onto someone until you get a hang of it."
@Indigo Macmillan

Indigo was holding onto Auror Harrison Jetson in the roller rink.

This was so bizarre.

"Well, I'll hold onto your arm then..." He said, flustered. For some reason he just couldn't hold his hand. It went too far into the spectrum of weird.

How old was Jetson, anyway? He sounded older than his Father, but that couldn't be right. His Father had much more signs of aging: the crow's feet and the body that layered fat as soon as he smelt something sweet. Indigo looked at him: his strong jaw and prominent, slightly cleft chin. "Remind me how many years have you been an Auror for, Mr Jetson?"
"For about 25 years, why?"
Harrison was just casually skating along the rink trying his hardest
not
to boogie somewhat.
@Indigo Macmillan

Twenty five?! That meant he was at least forty-five. Or, well, older. He was a little perplexed.

Indigo wavered slightly, and gripped his arm tighter.

"Wait. What are you doing?" He was not going to fall over. "This is Hibiscus. I can't fall over in this." He referred to his slacks. Hibiscus was one of his custom-tailored go-to 'wizard street wear' brands. What that meant, more or less, was muggle style. It just made wizard snobs like Indigo feel as though they were still wearing wizard wear.

Someone said 'groovy' to him. He looked at them as though they had rabies.
"Having fun, what about you?"
He tried his hardest to not roll his eyes.
"I told you to dress casually. Unless you'd prefer just sitting at the bar..."
@Indigo Macmillan

Indigo fought the urge to say 'not so much'.

"Well... we can go for a bit longer..." He said begrudgingly, feeling this mad sort of regret. It was strange, he felt as though he just wanted to please him. It was the same with a good Professor, or a similar positive role model.
"There are all sorts of moves you can do while skating, but it's better to wait until you're more experienced so you don't end up with broken bones."
That was something he learned from experience years ago.
After circling around a few times until they reached the middle, Harrison looked at the other.
"Want to give it a whirl solo?"
@Indigo Macmillan

Yes, he wasn't going to try something silly like that.

"Er..."

He let go of Jetson's arm gingerly. Astonishingly, he didn't wobble too much. Cautiously he lent forward and pushed out on his right leg. He actually started smiling. Afraid that he might be having too much fun, however; he forced his mouth back to normal.

The smile kept creeping back though. It was quite fun, after all.

"I may have got the hang of it!"

Merlin if he could hear himself. He sounded like an excited toddler on his first broom ride. "Starting to feel a little giddy now, though."
Harrison smiled as he watched the younger man start to skate around on his own.
"See? It isn't so bad!"
Then he started staring. Hm...
@Indigo Macmillan

He smiled at Jetson as he went around one more loop. Maybe he was getting a little drunk on the atmosphere, or something. The music was awful. It was far too loud, as well. But for some reason, he was enjoying it.

All good things needed to come to an end. Indigo skated to the entrance of the rink. "Right that's quite enough of that now," He panted slightly. He was beginning to feel a little warm, and he certainly wasn't going to start sweating. "Would you like a drink, Mr Jetson?"

Indigo appeared to be in a much brighter mood after that.
"Hm, sure."
He directed the other to the bar in the rink. Luckily, his usual spot wasn't taken. Harrison took a seat on the stool waiting for Indigo to join him.
"My usual please,"
he said to the bartender.
@Indigo Macmillan

Indigo would have removed his jacket, but there was no where to sodding put it without it getting creased. He sat down on the stool next to Jetson.

"I'll have a elderflower spritz," He told the bartender, straightening his jacket.

He looked across at Jetson. Perhaps if he cut his hair a little... he could be very handsome. Indigo couldn't quite bring himself to say this though. The thought of it made him feel slightly sick. Instead he asked: "You're married, aren't you? And children as well?"
"No, getting divorced. Children, yes."
He felt quite compelled to answer that question.
@Indigo Macmillan

"Oh... I see."

That was awkward. He was grateful when their drinks arrived. He supposed he should say something like he was sorry for the divorce, but he would be an insincere sentiment. He hated things like that.

"I was just thinking... you don't really look..." Indigo really struggled giving him this compliment for some reason. "... old at all, really." Was that rude? That was rude, wasn't it? He sipped his drink quickly.
He nodded.
"I get that a lot. It's all in the genetics."
Harrison definitely wasn't going to elaborate.
Taking a sip of his drink, he stated,
"Tell me about yourself."
@Indigo Macmillan

Thankfully he hadn't taken it as rudeness. He would have been embarrassed if he had.

"Myself?"

He was really starting to sound like a dingbat in his own ears. Usually he would jump at the chance to talk about himself, but he honestly felt a little nervous about it. The desire - no - the need to impress Harrison Jetson was also very high. The two conflicting emotions had him start a little wobbly:

"Well, I - I'm a student. A university student, and - er..." The dingbat warning flagged up again. "Ahem. I'm studying charms at university, with the hopes of going into the Ministry. Let's see... I have two gorgeous sisters, and a brother. Oh - two brothers..." Remember Hyacinth?
"About the Ministry, I'd hold off if I were you."
Shit. Did he just squash a dream?
"My son has the same dreams of working in the Ministry, preferably as Minister, once he's older. I haven't given him that tough news yet. There's a few good seeds there, but I have quite a suspicion about those up top..."
Was it
really
a suspicion?
"I have quite a few siblings myself. Some way older than me and some a bit younger than me. I'm on the young side of middle children..."
@Indigo Macmillan

He wasn't expecting him to say that. The news was unsavoury and difficult to digest, but Indigo had no reason not to trust someone like Harrison Jetson. His blue eyes turned troubled, and he looked slightly vulnerable at that moment.

"I'm glad you told me." Honestly, he was. His eyes flickered down towards the bar's surface. "I suppose I could... hold out at university, seek further qualifications..."

"Your son sounds like the kind of boy who would have hopes of creating influence from within and making changes himself," He didn't want to hurt him by saying that. Indigo realised that he probably wanted to keep his son safe. "Are things going to get worse, do you think?" He asked him, sounding a little fearful.
Harrison was genuinely surprised that Indigo seemed to have taken that bit of information quite well. He was sure he'd be one of those people who'd just brush it off.
"You're young enough that your path may change anyway. Believe it or not, at your age, I played in a rock band. It was a fun time..."
There was a hint of sadness. He definitely didn't regret his children, but he wondered if it was really that worth it to have returned to the wizarding world when his life could've been totally different had he stayed among muggles.
Why was he telling someone he hardly knew this?
"I wish I could say it won't, but it will. I just hope that it can be stopped."
Yet, it seemed as if there has been no good game plan. Nobody had been really stepping up to the plate, especially knowing they likely had less to lose than him.
"Don't let it stop you from living."
@Indigo Macmillan
Page 1 of 3 • 1, 2, 3
---
Permissions in this forum:

You cannot reply to topics in this forum