current time
Apr. 2021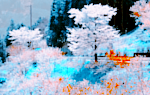 staff
Admin Xaria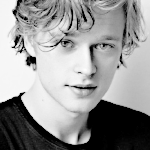 Admin Violet
Who is online?
In total there are
7
users online :: 0 Registered, 0 Hidden and 7 Guests
None
Most users ever online was
139
on Wed Jul 03, 2019 9:12 am
Credits
Skin & graphics made by Xaria. The Harry Potter franchise belongs to J.K. Rowling. All original characters belong to the respective user that made them along with their posts. No copyright infringement intended.
Daphne had been assigned the job to use her werewolf senses to track people, and she didn't mind. The woman had her fair share of tracking people, and she had even turned a few. It was late and the woman had decided to stay in human form. She began her track as she went through the forest, and she had in many words begun to look around, and sniff.
The witch could tell she was in the middle of the woods somewhere, and had been peering between trees and various other places. Although she was soon annoyed by rustling in the tree, and it didn't take long for the werewolf to smell who it was.
She said in frustration,
"I thought I made it perfectly clear, I don't need help."
ready to strike, because she never liked to accept any help whatsoever, and she wouldn't mind doing whatever it took to keep people away from helping her, because she had this covered.
@Kazimir Volk
Kazimir yawned as he strolled through the woods, it was late and he was having trouble sleeping, full of restless energy that he didn't get to burn off during the day. One of the biggest problems with pretending to be an invalid was it had led to him exercising less and less.

His casual stroll was interrupted, however, by stumbling across someone else in the woods.

"Miss Cavendish, was it?" He tried to give her as non-threatening a smile as possible. "Fancy meeting you here at this hour of the night."
She didn't have the patience to deal with people getting involved with her business. And right now Kazimir Volk was doing that and she rolled her eyes at his mention of her name. "I see you can get something right, and Miss Cavendish would like you to go back from where you came from. Our bosses gave us a job that I intend on doing alone." she said in a low growl.

"Is that so?" she said in frustration to him fancy seeing her out here. "As you can see I'm quite busy, I can't say the same for you being out here." she said in a groan. The werewolf believed he was stalking and she wasn't about to have it so she had begun going down her track hoping he wouldn't follow.

@"Kazimir Volk"
"Look," he smiled and held up his hands up, being as non-threatening as possible. "I'm not here to bother you or get in your way. But it's dangerous out here, you shouldn't go hunting in these woods-no matter what you're hunting."
"Consider me your backup," he grinned and the starlight glinted off his teeth. He didn't want Daphne getting into trouble and starting a witch-hunt for werewolves. "Don't get so focused with your nose in the dirt that you lose sight of what's on your tail."
@Daphne Cavendish
She didn't like people helping her and she looked at Kazimir.
"Yeah we are bothering me, I am not one for help. Because I promise you I'd leave you behind. I don't trust other wolves, and am doing my job for the Death Eaters."
she said in a dark tone.
"If you are my back up, you shut up."
she glared.
Rolling her eyes about starting a witch-hunt for wolves,
"I'm not sloppy unlike some people. I have dealt with enough wolves, not to trust my kin."
she said crossing her arms.
"Maybe a witch hunt might just help me find a cure, I'm a purist not a wolf."
When he made his comment about her tail,
"Oh so am I not capable of watching myself, I have dealt with a lot worse than you. So try me."
she said annoyed.
Could he just go away and leave her to her job.
@Kazimir Volk
---
Permissions in this forum:

You cannot reply to topics in this forum