current time
Apr. 2021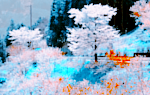 staff
Admin Xaria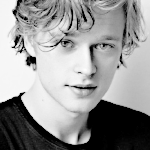 Admin Violet
Who is online?
In total there are
3
users online :: 0 Registered, 0 Hidden and 3 Guests
None
Most users ever online was
139
on Wed Jul 03, 2019 9:12 am
Credits
Skin & graphics made by Xaria. The Harry Potter franchise belongs to J.K. Rowling. All original characters belong to the respective user that made them along with their posts. No copyright infringement intended.
"I couldn't either."
Because he was coming to learn that he enjoyed spending time with her.
"I see, I on the other hand still hate shopping trips and it seems like I get dragged on them far more often than I care to admit recently."
Because his sisters still loved shopping, and they had no one else to take them, so Javier it was. He took her hand once more when she agreed that she would like to dance before walking out with her to where all of the students were dancing.
"I am beginning to think the idea of all of these dances isn't so bad after all."
He said as he placed one hand on her hip to dance with her.
@Dominique Weasley
"The struggles of being the only male. My brother was the same. We used to drag him around with us. I remember the grumbling when he was a child. My father had to bribe him with candy." She felt her skin tingle under his hand when he held her hip. She placed her own hand on his shoulder and waited for him to take the lead. Dominique felt herself moving to the music as he lead her around the dance floor.
@Javier Morais
"The good thing growing up was that the girls were outnumbered in our family, so mom usually ended up taking the two of them while us three boys went with dad. With them gone, someone has to take Claudia and Eloisa shopping still."
He wasn't trying to make things take a sad turn or anything, just stating facts.
"Wouldn't be so bad if I got bribed with candy for going."
He added jokingly. He easily took the lead as they moved around on the dance floor.
"You are a very good dancer."
He complimented her as they danced, enjoying the way they seemed to move seamlessly together.
@Dominique Weasley
Dominique could tell he was getting a bit upset talking about his family. She raised her hand and cupped his cheek, stroking his jaw bone lightly before returning her hand to his shoulder, "You think so? Mother had me take lessons as a child but I hated it. It wasn't the dancing. It was the lessons and being told what to do." She moved with him and smiled as she rested her head on his chest.
@Javier Morais
Javier tried to hide any pain he felt from the loss of his parents, he was a grown man, not a child. Though, it seemed that maybe he wasn't hiding it as well as he had hoped. He smiled a bit as she lifted her hand to stroke his face.
"I do think so. I can just imagine you as a child pouting at being forced to take lessons, your poor instructor."
He teased as he held her a bit closer when she rested her head on his chest. In this moment he was able to forget he was here to be chaperoning and just enjoy himself.
@Dominique Weasley
"it wasn't so much posting as running around the studio destroying everything I could get my hands on." She said with a laugh. She smiled to herself when he pulled her closer. She felt like she could stay in that moment forever and be happy. She forgot about everything going on around them. All she could see was Javier.
@Javier Morais
He laughed as he imagined her running around and just generally making a mess of things because she didn't want to be there.
"I'm sure you gave them quite the hassle."
He said with a laugh, teasing her seemed to come easily. That normally wasn't the case with those he hadn't known for a while at least. It just seemed easy to be around her, and he found that he wanted to see her more. That was also new for him. He was more used to the one night stand type of thing but this was nice too as they danced as if they were the only two there at the time until the song ended.
"I should probably make some sort of rounds, look like I'm doing something. Care to join me?"
He asked, not sure if she had something else she would rather do, even if he hoped that she didn't because he wasn't quite ready to let her go just yet.
@Dominique Weasley
Dominique blushed a bit as he teased her, "My nickname was whirlwind Weasley. So yeah. I was a bit of a handful." When he asked her to join him on his rounds she nodded, "Yeah. Better than standing there with no one to talk to, yeah?" She followed him off the dance floor and waited for him to lead her.
@Javier Morais
"I can see it fitting you."
He teased. Of course, he didn't know her all that well but from the stories she had told him thus far, it sounded fitting. He wasn't looking forward to having to walk around and actually watch over the students, to make sure they weren't doing anything that they shouldn't be... But it was expected of him, unfortunately. At least she agreed to accompany him. He held his arm out to her in a gentlemanly manner before starting to walk around.
"So, tell me some about what it was like to be a student here."
Because he was beginning to see the differences between here and Castelobruxo but he couldn't see Hogwarts from a student's perspective as he had his home school.
@Dominique Weasley
Dominique walked alongside him and smiled as she thought of her time here at Hogwarts, "It was great. I was on the quidditch team. I was a beater. Like my uncles were. One of my favorite memories was during my sixth year. Game against Slytherin. Their keeper kept yelling at me that I was a crappy beater because I was a girl. Sent a bludger straight to his gut and he fell through the goal." Dominique started laughing as she told her story
@Javier Morais
Javier laughed as she told the story. He could see it happening. That was one thing that made it so amusing to him. She was definitely someone who probably kept those close to her on their toes. Which wasn't at all a bad thing. Javier had never been one who enjoyed things being easy and boring. It didn't seem like spending time with Dominique would be boring by any means.
"I played beater back when I was in school back home as well. At least until I got in trouble and got kicked off the team for a year, went back in my seventh year but it wasn't quite the same."
He shrugged. Probably because after the adrenaline rush of working with dragons before his seventh year, the adrenaline of playing quidditch paled in comparison. He did still enjoy it, just not as much.
@Dominique Weasley
Dominique raised an eyebrow as he mentioned he had been a beater before, "What did you get in trouble for if you don't mind me asking?" She was curious as to what he could have done in his past to deserve losing his position on the quidditch team. "I remember just flying through the air. Bat in my hand. It always felt so freeing." 
@Javier Morais
---
Permissions in this forum:

You cannot reply to topics in this forum