current time
Apr. 2021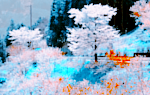 staff
Admin Xaria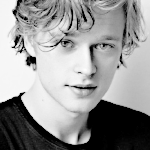 Admin Violet
Who is online?
In total there are
5
users online :: 0 Registered, 0 Hidden and 5 Guests
None
Most users ever online was
139
on Wed Jul 03, 2019 9:12 am
Credits
Skin & graphics made by Xaria. The Harry Potter franchise belongs to J.K. Rowling. All original characters belong to the respective user that made them along with their posts. No copyright infringement intended.
Amara didn't normally come to things like this with a date, she normally just hung out with whoever she ran into when she got there, often sneaking out for a joint or something instead of hanging around for very long. But tonight she was breaking her own tradition, she was here with not only a date but her boyfriend. Or rather, she was here waiting for her boyfriend. Being a little on the shorter side of a lot of the other students made it difficult for her to try to spot him but she decided to wait near the door for him to come in since she hadn't seen him already inside.
She smoothed her
dress
down slightly as she waited. She had chosen the dress because it showed a decent amount of skin without being too revealing, not that she would have minded. At least she thought she looked a little classy in it as well. Her hair had been tamed into waves rather than her normal tight curls and she thought her makeup was just perfect. Now she just needed to find the one boy she was hoping to impress tonight.
@Ashton Harrington
Ashton arrived at the dance wearing a simple black button up shirt and a pair of slacks with his nice shoes his mother had sent him. When he entered the doors he saw Amara and smiled, "You look amazing." He took her hand and made her do a little twirl and he chuckled, "But I figure you know how good you look."
@Amara Jordan
Amara spotted Ashton as soon as he walked into the door and she couldn't help the smile that came to her full lips. When he approached her and took her hand, she obliged him and twirled for him so that he could see the entirety of her dress.
"Thank you."
She smiled at his next statement.
"I do think we're the best looking couple here."
She leaned up to kiss his cheek after saying so.
@Ashton Harrington
"There's no doubt about that. I'm attractive. You're sexy as hell. How could we not be?" He lifted her head and pressed a kiss to her forehead, "Are you thirsty? I was gonna grab a drink." He asked as he looked her over more, he couldn't take his eyes off her. How did he get lucky enough for her to agree to be his girlfriend?
@Amara Jordan
"No way that anyone could beat us."
She said with a brilliant smile. Then he kissed her forehead and she felt like she melted just a little bit. It wasn't that she wasn't used to kissing, she had kissed her fair share of boys... But not in such a tender gesture. This was new for her.
"Yeah, sure. A drink sounds good."
She said as she took his hand to thread her fingers through his so as not to be seperated while they made their way to the refreshments.
"Probably won't find alcohol here tonight, huh? I saw some little kids running around, so I doubt there will be any."
Not that it really mattered all that much, she planned to have fun anyway.
@Ashton Harrington
Ashton smirked and lead her to the drinks table, "You act like I don't come prepared." He grabbed two glasses of punch and pulled a flask from his jacket pocket. He added a bit to both glasses and handed her one before sipping from his own, "I feel insulted you think I would let this night have us be sober."
@Amara Jordan
Amara hadn't even though of bringing alcohol, not that she had much place that she could hide it with what she was wearing, but her eyes lit up when Ashton took out the flask and dumped something from it into the punch cups. She made sure to try to shield him to best he could, wouldn't want him getting caught so early in the night. Their fun was only just starting!
She took a sip from the cup he handed her then gave him a mock innocent look.
"How could I ever repay such an insult to your reputation?"
She asked sweetly, batting her eyelashes for good measure.
@Ashton Harrington
"With those sweet lips of yours." He answered to her question before pulling her close and kissing her, "All better." He took a sip from his own cup and smirked, "You look so beautiful. But I bet you'll look even more beautiful tonight." He had a few plans for them afterwards.
@Amara Jordan
Amara smiled as he told of his price, then she leaned up to kiss him as he pulled her closer. She laughed a bit when he said it was then all better. She leaned into him slightly before taking a sip from her own cup as he did. The alcohol was warming and she reveled in the feeling.
"I was hoping you would think so. Sounds like you have plans for tonight, hmmm? I'm looking forward to it."
She said with a smile.
@Ashton Harrington
---
Permissions in this forum:

You cannot reply to topics in this forum