current time
Apr. 2021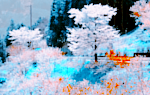 staff
Admin Xaria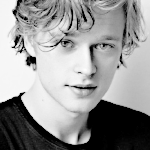 Admin Violet
Who is online?
In total there are
5
users online :: 0 Registered, 0 Hidden and 5 Guests
None
Most users ever online was
139
on Wed Jul 03, 2019 9:12 am
Credits
Skin & graphics made by Xaria. The Harry Potter franchise belongs to J.K. Rowling. All original characters belong to the respective user that made them along with their posts. No copyright infringement intended.
When she had left Cherry, she clopped very quickly in the direction of the first floor bathrooms, feeling there was less of a chance that someone would witness her crying.

She was angry at herself more than anyone else. She felt stupid for getting so wound up over something relatively trivial, and felt hideous for temperament being marred by jealousy. When she finally reached the bathroom, she had a good cry. Her make-up was everywhere by the time she'd blown her nose and finished the last sniff.

"Oooh someone is sob-sob-sobbing! Boooooohoohoohoo~!"

Peeves. She internally cursed him. He was floating around outside the girl's bathroom, apparently.

Maybe if she smashed a mirror, that would make her feel better? But, she realised, she wasn't really capable of mindless vandalism. She sunk down onto the bathroom floor, and just sat there hugging her knees.
Camille was briefly in the halls talking to some personnel when her attention was taken by Peeves being Peeves. Wanting to see what was going on, she apologized to the employee she was chatting with and went into the girl's restroom.
"Hello?"
she wondered in a sweet, yet concerned voice. Camille didn't want to hear of her students being sad during such a fun time.
@Faye Phiera

At the sound of a Professor, particularly Professor Voclain, Faye would have stood up immediately. But she just couldn't manage it. All she wanted to do was sit there for a few more minutes, then retreat to her dormitory without letting anyone know. Feign sickness, maybe.

She looked up at the Professor, and felt herself get teary again. Argh - she was being so stupid!

"H-hello..." She murmured, sniffing.
"Are you okay?"
She went deeper into the bathroom until she found a very distraught Faye.
"What's wrong?"
@Faye Phiera

"It's so stupid..."

She felt even more humiliated that she was seeing her like this.

"I'm just being an idiot. It's all over nothing."
"Everyone is an idiot during their teenage years. Even I was believe it or not."
@Faye Phiera

Funnily enough, that wasn't making her feel any better.

"I don't really want to go back to the dance, Professor. Would it be okay if I went back to my dormitory?"

"Why's that? Usually when I'm feeling sad, I try to do something fun or positive to get my mood up."
@Faye Phiera

Hmm... maybe she'd struggle after all in trying to win her around.

She finally got to her feet.

"I don't know, Professor. I've tried to have fun," She hadn't - she'd just spent the entire time being unnecessarily jealous of Narks and Cherry. "But I really don't want to go back there. Besides, my make-up and skirt are ruined now."

"Boys are so frustrating..." She uttered all of a sudden, without really thinking.

Faye didn't really like to be patronised, and felt like all Professor Voclain was doing was being patronising. She just wanted to get out of there.

"May I go back to the dormitory, Professor?" She tried once more.
"I don't know what's going on, but going to your dorm is only going to make the insecurities win!"
@Faye Phiera

"I'm not having a very good time, and I would rather put a lid on today and start again tomorrow."

She supposed she could appreciate where Voclain was coming from, and she could accept the fact that they were insecurities. But her mind needed clearing for now, she felt. A nice book and wake up tomorrow with a fresher feel.
"There are things in life that I wish I didn't avoid when I was your age. You'll be a stronger person not letting whatever it is bring you down."
@Faye Phiera

Faye didn't think she was going to win here. Her eyes moved away from Voclain and to a random spot under the sink. Perhaps if she used a charm, and just washed her face clean from the make-up, she could give it another shot?

The only reason why she was doing it was not to get into trouble, though.

"I'll just clean up and get back." She concluded, with a weak smile.
"You could use more enthusiasm, but that's the spirit!"
Camille gave the young girl a caring, warm smile.
"The refreshment table has delicious brownies that always brings my mood up!"
@Faye Phiera

"Right... I'll give them a go, then."

Then she realised, with a slight jerk of the chest, that it was her that set this all up for them. She probably should be more appreciative.

"The hall looks great, by the way," She couldn't really manage anything more than 'great'. Enthusiasm wasn't her strong suit. Maybe she should just pretend she was Blanche Labelle for a bit and get ridiculously excited over everything... "It must have taken ages to decorate."

... no. She just couldn't channel Blanche bloody Labelle.
"I actually didn't expect the decorations to come out the way they did! I was going to keep it simple, but it was the house elves who decided to make it a more special occasion for everyone!"
@Faye Phiera

Faye sort of smiled, and started filling the sink with soapy water.

"I think the splendour of it all put untoward pressure on me. Not sure what that pressure was, exactly. To have a romance?" She laughed ironically, finding the idea very silly. "No. I don't know. My mind seems to wander a lot recently on things that I know don't really matter."

She didn't really know why she decided to open up a little more.
Camille gave a small smile.
"Being a teenager makes you feel pressured to do things even if you know you aren't ready for them. Take your time when it comes to silly things like romance! It's better to be on your own than it is to settles for less!"
@Faye Phiera

Faye nodded quietly, and smiled ever so slightly.

She still would rather go back to her dormitory, and spend her time productively with work books.

Perhaps she could find Cherry and apologise. She wasn't sure about Narks yet - hopefully she could catch Cherry alone.

"Did you have dances like this when you were at Hogwarts, Professor?" She asked conversationally, filling the sink up with water and soap to wash her face.


"I can't speak about Hogwarts as I didn't attend there, but I know Beauxbatons had a few!"
@Faye Phiera

---
Permissions in this forum:

You cannot reply to topics in this forum