current time
Apr. 2021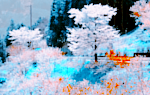 staff
Admin Xaria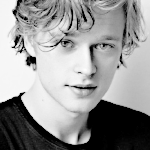 Admin Violet
Who is online?
In total there are
3
users online :: 0 Registered, 0 Hidden and 3 Guests
None
Most users ever online was
139
on Wed Jul 03, 2019 9:12 am
Credits
Skin & graphics made by Xaria. The Harry Potter franchise belongs to J.K. Rowling. All original characters belong to the respective user that made them along with their posts. No copyright infringement intended.
Louis needed to catch a bit of fresh air, so he made his way to the courtyard that they had decorated a little for the occasion. There were lots of couples out there, mainly holding hands and chatting; but occasionally you would come across some movement in the bushes.

He wasn't really paying attention to where he was going, now starting to feel a little dizzy from it all. The Great Hall was packed and warm. Louis was so distracted, apparently, that he bumped right into someone.

"Sorry," He said quickly.

Aria was talking to another girl from her house when she got jumped into. She spun around, her purple hair turning with her and her eyes shined an angry green, "Watch where youre-" but she stopped when she saw who it was, "Oh. It's ok. Are you alright. You look a little flushed."
@Louis Weasley
He wasn't sure what had just happened there: for a moment she looked angry, but apparently not. She was a pretty girl with bright, violet hair. Her features were familiar: for some reason he thought of Malia, the short-tempered girl who had asked Carina to the dance.

"It's quite warm in there," He said, smiling at her. Then he sort of stared at her. Why did she look so similar to Malia? She couldn't have been Mackenzie: Mackenzie Riddle had been sentenced to some kind of juvenile corrections program. Well, that's what he'd heard...


Aria nodded and held her hand out to him, "Let's get you some fresh air before you pass out." Play nice. She had to play nice. She smiled brightly at him and her eyes sort of sparkles, "I'm Aria, by the way." She lead him out of the building and shivered a bit as the air hit her skin. Her dress was not made for warmth, she knew that much.
@Louis Weasley
Louis took her hand, smiling.

It was good to meet someone new: he wasn't really expecting to at the dance. What he expected was watching his friends and cousins have a good time, perhaps have a drink or two. A little frivolous dancing, then back to the dormitory.

"I'm Louis..." So... not Mackenzie then. "I don't think I've ever seen you before, but... do you have a sister that goes here?" He asked, wondering if there could be an Aria Riddle. "You're not too cold, are you?" He asked, his blue eyes framing concern.
Aria smiled at him, "Nice to meet you, Louis. And no. I'm an only child. I just transferred here from Illvermony. My father got a job at the ministry." When he asked if she was cold she shrugged, "A little bit. But it's my fault for not wearing sleeves." She looked up and noticed how blue his eyes were, and for some reason she couldn't look away, "You have really pretty eyes."
@Louis Weasley
There was something not quite right about all this. Her accent, as well: was it really American? It didn't sound like it...

But, as always, Louis was too polite to question.

He was slightly taken aback by what she said. "Oh. Merci..." She had quite lovely eyes as well. The violet of her hair brought out the intense green. "So... you're new here then," He went on brightly, smiling. "How does Hogwarts compare to Ilvermorny?"
Aria tilted her head a bit when he spoke in French, "Tu parles français?" She was impressed he spoke the language. She pushed a bit of her from her eyes and chewed on her bottom lip, "It's very different. Colder for sure. You're accents are very amusing, though. The castle is beautiful though." She looked up at him, "So you asked about my siblings. Do you have any?"
@Louis Weasley
Louis nodded. She knew French as well?

"I'm glad you're enjoying it," He said brightly, chuckling. There still was something off about her accent, although he wasn't very well-versed in hearing American ones. Every little red flag that was springing up in his head, he shook it off. She seemed very lovely, and was eager to talk to him. This may have been exactly what he needed.

"I have two sisters," He told her, "Dominique is here tonight, Victoire is at University. They are both quite different, but it makes things very interesting."

Louis beamed, he pushed her hair back from her face as it fell forward once more, and his hand lingered at her cheek. "Your hair is a lovely colour." He said fondly.
"I wish I had a sister. Someone to tell secrets to and such." When he brushed her hair back she gasped softly and looked up at him, "Thanks. My natural color is brown. But Brown is so boring." She chewed on her bottom lip again and locked eyes with him. What was it about him that had her so intoxicated?
@Louis Weasley
Louis smiled languidly at her.

"Would you come and dance with me?" He asked, finally lowering his hand and holding it out to her.
Aria was a bit shocked when he asked her to dance. She blushed a bit and nodded, "I'm not much of a dancer. But it couldn't hurt." She smiled as she took his hand, "Let's go."
@Louis Weasley
It was always nice to have a girl to dance with at these occasions. Louis wasn't really the type to spend it alone or with friends: he was someone who was a romantic, and preferred to be in close proximity to a girl whether they were going out or not. He realised that after ending things with Carina, he hadn't really touched a girl like he had with Aria.

When they got to the floor he put his other hand at her waist, and beamed at her.

"This might sound a little silly, but you really remind me of someone else," He told her, smiling away.
"I get told that alot. I guess I have one of those faces. Who do I remind you of?" She asked as she rested her hand on his shoulders and let him lead her in their dance. Aria couldn't take her eyes off of him. He was so... She didn't know how to describe it outside of angelic.
@Louis Weasley
He didn't know. Perhaps that was true, but her face wasn't generic.

Who did she remind him of? Malia? Mackenzie? Carina?

"I... was friends with a girl who used to go here, she was in my house - Hufflepuff. Her name was Mackenzie." So he'd finally expressed what was in the back of his head, he just hoped that he was being silly. Louis was usually very good at putting names to faces.
"Mackenzie. I don't know any MacKenzie's. What happened to her?"  Aria asked as they danced to the music. She felt her heart beat raise a bit but tried to keep herself calm. Calm, cool, and collected. She had to remain calm. She looked up at him and smiled softly at him to give the appearance of a calm nature.
@Louis Weasley
"Well..."

Hmm... he didn't imply that anything had 'happened' to her. Surely she would assume that she graduated? That wasn't really enough to go on, though. When you added everything up, it just didn't seem plausible. Louis wish he could place Malia and Aria together, and get a good look at their similarities...

Aria didn't look very shaken by his questions though. In fact, she looked very relaxed.

Louis ceased dancing.

"I'm sorry... I've just realised that I need to talk to someone." It was likely the lousiest excuse he'd ever made, but he smiled brightly and thanked her for the dance.
Aria raised an eyebrow when he said he had to go talk to someone, "Oh. Ok then. I'll see you around I guess?" She didn't know why he suddenly had to go. Was it something she had said? She didn't really know but it was quite confusing to her.
---
Permissions in this forum:

You cannot reply to topics in this forum