current time
Apr. 2021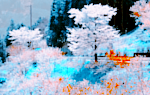 staff
Admin Xaria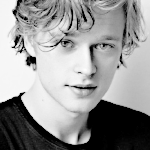 Admin Violet
Who is online?
In total there are
3
users online :: 0 Registered, 0 Hidden and 3 Guests
None
Most users ever online was
139
on Wed Jul 03, 2019 9:12 am
Credits
Skin & graphics made by Xaria. The Harry Potter franchise belongs to J.K. Rowling. All original characters belong to the respective user that made them along with their posts. No copyright infringement intended.
Blanche heard her call out, and spun so fast that her boot squeaked. In a vivid red trouser suit, Blanche knew that she could easily pick her out of the crowd! She both delighted and a little sulky that she'd worn something so plain-looking now! They would have looked great together in matching scarlet. Still, they had both gone for something they were very comfortable in.

She rushed up to her.

"Oh wow, you look totally hot!" Apparently she was quite unembarrassed about saying so. "You're wearing my colour! I mean my favourite colour. I don't own the colour. You own the colour! You look good..." She concluded, a little breathlessly.

"Um. Shall we see what food there is?"
After hearing Blanche's first statement, Celeste flushed profusely almost as if she was just practicing for quidditch.
"You look great, 布兰奇!"
she responded with a smile.
"Red is a lucky color. Luck is good."
That was partly why she went with the red suit she chose.
She nodded.
"Do you know what food they have?"
@Blanche Labelle
布兰奇 = bu lan qi = Blanche
She was so adorable. She wanted to just pounce on her. So, well, she did. More or less. She threw her arms around Celeste and hugged her tightly, pressing her cheek right up against hers and making aww Celesteyyy sort of sounds of varying degrees.

Without detaching herself, she spun her head left to right with her arms around her neck.

"I haven't seen yet! Oh someone has a cupcake. Shall we get a cupcake? What was the sweet that we had at the Chinese New Year party called again?" She asked energetically, somehow doing a sort of side step towards the buffet table while still attached to her.
The redness on her face remained as the other squealed and cooed.
"Niangao?"
Celeste had quite the hunch that concessions wouldn't have anything from her homeland.
@Blanche Labelle
Side step. Side step. Shuffle through people. And they were there.

"Hmm... it doesn't look like they have any Niangao," She carefully pronounced the word. She wanted to take a little more time and absorb the language, instead of going so far off the mark it was laughable. "Oh wow, look at these!" She finally took her arms away to pick up a mini sundae sort of thing.

"Peaches and cream sundae?! She got a spoon, looked at Celeste, and dipped it in. "Want to try some?" She asked, grinning.
She smiled widely at Blanche's good pronunciation.
"Your Chinese is getting much better."
There was a genuine sense of pride in her voice.
Celeste looked at the sundae Blanche had gotten.
"Sure!"
@Blanche Labelle
She was glowing from the praise. It was a similar feeling to when Professor Reed had complimented her, but much more intense. She now had the want and the need to go the extra mile into learning Chinese. Maybe she could get a book, or an audio course!

"Open up theeeeen~" She sang, offering her the spoon.

She'd always wanted to do this with a date!
Celeste opened up her mouth waiting to taste this sundae.
"Hmm..."
@Blanche Labelle
Blanche giggled, and gave her the spoonful.

"How does it taste?" She asked enthusiastically, liking how cute she looked.
She giggled again.

The track changed, and some old school Kylie hit the waves. How did that happen?! She wanted to dance to Can't Get You Out Of My Head! Gasping, she grabbed Celeste and practically pulled her arm off to go to the dance floor.

"Celeste! Let's dance!"
She was suddenly pulled to the dance floor.
"I'm not best dancer!"
Celeste responded laughing.
@Blanche Labelle
"No one really knows how to dance! Just copy me!"

She started moving her hips in a really elaborate way and puckering out her lips. This wasn't really a good way of dancing, perhaps more an ironic way of dancing.
Celeste watched as Blanche began dancing. She flushed even harder trying to copy her.
Since when did dancing involve lip puckering?
@Blanche Labelle
Oh god... she was too cute.

Blanche pounced at her again and threw her arms around her.

"Awwww, Celeste!"
"What?"
Celeste really didn't know what to do with all the emotions she was feeling.
@Blanche Labelle
She just didn't know it at all, how cute she was. Blanche wanted to squeeze her cheeks and kiss her.

Er...

"You don't realise how cute you are, do you?" She said a little breathlessly, smiling up at her with her arms still around her neck. "Whenever I see you, I just light up. It feels funny sometimes, because I've never really had this kind of feeling before about one person."

She blushed. It was all coming out now into words.
She shook her head. Celeste was just blown away by what Blanche was saying.
"Sometimes I feel what you guys call butterflies. It happens a lot around you."
@Blanche Labelle
Blanche smiled widely.

"Yeah, butterflies," She confirmed, then realised what that actually meant. Celeste got butterflies around her?!

"Really?!"
SHEWASSOCUTE!

Blanche didn't waste any more time fawning over her though. She knew exactly what she wanted to do in the middle of the dance floor. She crossed her arms behind Celeste's neck and pushed her lips to hers excitedly.

It was a brief first kiss. She hadn't really kissed James before, and he was her only other 'partner'. How was she supposed to kiss?! She didn't really know, but she was already moving in for another.
Celeste's eyes widened upon that brief kiss.
Holy shit????
"吻?"
@Blanche Labelle
吻 = wen = kiss
She didn't understand, but that didn't seem like rejection.

Blanche kissed her again.
"You kiss me!"
Celeste was still internally freaking out.
"It feels nice."
@Blanche Labelle
---
Permissions in this forum:

You cannot reply to topics in this forum