current time
Sep. 2020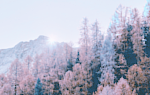 staff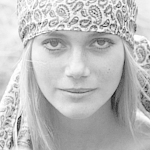 Admin Xaria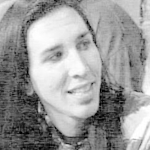 Admin Jules
Admin Topher
Who is online?
In total there are
6
users online :: 1 Registered, 0 Hidden and 5 Guests
Liliana Walsh
Most users ever online was
139
on Wed Jul 03, 2019 9:12 am
Credits
Skin & graphics made by Xaria. The Harry Potter franchise belongs to J.K. Rowling. All original characters belong to the respective user that made them along with their posts. No copyright infringement intended.
Isla slid on the ice that had melted and refroze as the seasons started to shift. Ugh. She nearly twisted her ankle. Getting out her wand, she pointed at the small sheets of ice and sent a melting charm their way. It was better to get her socks wet than to break a bone or bruise herself yet again.

Ever since unforgivables were legalized, she had been enjoying the newfound liberation that came with sending a crucio to anyone who extremely annoyed her. Oh, if only Isla could send one to a certain sibling to get back at them...

"Get out of my way," she demanded to someone blocking her path.
Daphne had been quite pleased with how everything had been turning out and hoped that this new ministry group could bring some order to the wizarding world. She was glad when they legalized unforgivables, now maybe she'd get away with using it on her new students and she was ready to do that no matter the costs. Now they could take the people out of Hogwarts and make the world good. When she had been free the witch had decided to go down to Knockturn Alley.

She needed to see something dark and she had plans on doing it. When she walked down the witch looks around and hoped to find someone. Maybe something could be interesting and as she was walking down the witch saw another witch slip. She shook her head, some people didn't pay attention and it was disgusting, so she had walked down to help.

But it seemed the girl didn't need it and next thing she know as she was walking her way. Rolling her eyes and when she told her out of her way. The witch glared, "You really should watch where you walk, because I was here first. And you are aware that curses are legalized right?" she asked in a taunting tone.

@"Isla McGregor"
Not liking the other woman's tone, Isla directed, towards her,
"Imperio!"
Nobody
disrespects her.
@Daphne Cavendish
Daphne let out a chuckle when she saw the woman try and cast a spell at her. The woman got her wand and she shouted. "Protego!" watching as she blocked the charm Gave a smirk, "If only you hurt yourself from where you slid." she said in a pouting tone.

No one casted a unforgivable at Daphne. She was a devil and she decided to shout, "Crucio" she said with a smirk. This woman had no clue who she was messing with.

@"Isla McGregor"
Her eyebrows furrowed in anger. As the unforgivable began bouncing around, Isla ducked briefly and arose when she heard the other woman try to fight back.
Dodging the cruciatus, she yelled,
"Expelliarmus!"
@Daphne Cavendish
Daphne really didn't get people and when she saw her curse dodged. "Dammit" she said under her breath and the woman shot an disarming curse. The woman watched as her wand went out of her hand, she gave a smirk. "Impressive" she said. Picking up her wand she asked, "It takes a lot of guts." she said with a smirk, even though the woman casted an unforgivable.

@"Isla MacGregor"
Isla crossed her arms and stood with a pompous expression.
"I know."
Her dueling skills didn't come from thin air.
@Daphne Cavendish
Daphne loved people who weren't afraid to cast a charm. Just as long as they weren't in her direction. In her mind she was the one who casted curious. When the girl came off as pompous she rolled her eyes, this was not happening now. Giving a smirk she said, "Daphne" she said with pride. As much as she hated pompous people she had loved to think they are on common ground. "Judging by your knowledge of unforgivables, you're a death eater?" she asked with an eyebrow raised.

@"Isla MacGregor"
---
Permissions in this forum:

You cannot reply to topics in this forum