current time
Apr. 2021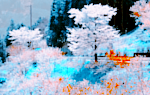 staff
Admin Xaria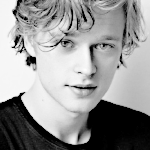 Admin Violet
Who is online?
In total there are
3
users online :: 0 Registered, 0 Hidden and 3 Guests
None
Most users ever online was
139
on Wed Jul 03, 2019 9:12 am
Credits
Skin & graphics made by Xaria. The Harry Potter franchise belongs to J.K. Rowling. All original characters belong to the respective user that made them along with their posts. No copyright infringement intended.
Page 4 of 4 •
1, 2, 3, 4
First topic message reminder :
Camille was ecstatic to be able to be the one hosting and organizing the Spring Fling dance for the term; she was also the one to come up with other categories for the "court" as all she wanted was for more students to be acknowledged other than the upperclassmen on the verge of graduating.
There was no specific theme in mind as, in all honesty, she had been so busy and focused on her deputy duties, she completely forgot to think of a few for the student body to vote from!
The Great Hall, in the end, ended up being decorated with flower-covered arches, colorful string lights, petals on the floor, and other spring related motifs. There were tables set up and decorated to give a students a place to sit and eat the various concessions that were being given out in the corridor. With the enthusiastic help of a few house elves, the Great Hall wound up looking far grander than she anticipated, but she was pleased with the results.
In a cute, simple
dress
, Camille swayed along to the music that was playing. She was excited to see how all of her students would be dressed up and the happy smiles on their faces.
"Have fun, students! The court will be announced near the end of the night!"

---
"After some jams, let's go more mellow and dance with someone you love. Please don't get hormonal on the dance floor..."


Alberich was making sure the older students were on their best behavior. He wasn't too concerned about the younger students as he assumed they were too innocent to cause certain troubles.

"Miss! Put your tights back on!"
((Note: Due to ties, some results were generated through a result randomizer. This was for convenience and so nobody had to worry about doing yet another revote. If needed, I can provide screenshots. c;))
After some time had passed, Camille had the podium brought up so she could announce the winners of the Spring Fling court.
"I hope everyone has been having a good night! I know I have! After a long time waiting, we finally have the results for the Spring Fling court! If your name is called, come up to the side of the podium!"
She dug out an envelope and read over the names.
"Our duke is Hugo Granger Weasley while our duchess is Sapphira Zabini!"
Once those applauses were done, Camille called out the next set of names.
"Our prince is Albus Potter while our princess is Seul-ki Moon!"
Finally, it was on to the king and queen.
"Our king is Louis Weasley while our queen is Nebula Black! Congratulations, everybody!"
@Hugo Granger-Weasley
@Sapphira Zabini
@Albus Potter
@Moon Seul-ki
@Louis Weasley
@Nebula Black

Carina looked up at the stage as Professor Volcain announced the spring fling court. When she heard Louis name she smiled widely and cheered. She was glad for everyone that had won, but especially him. She knew he needed a win in his life to try and even everything out.

She laughed.
"I don't blame you! I hope our house does well at the next game!"
"I'd love it if they kept it up for remainder of term!"
@Lakelyn Munroe
It had been a strange night, indeed.

He was still thinking about Aria Phoenix, and was trying to find Cernu to ask his opinion of it. James may have some thoughts on the subject as well. Just as he was trying to worm his way through the dance floor, however, Professor Voclain made her announcement.

He thought he'd misheard his name, but all of a sudden it was all eyes on him. He looked earnestly modest about it, saw Carina cheering for him, and sort of smiled. He stepped onto the stage.
Hugo, urgh. Why him?

Then her own name was called, and she'd completely forgotten about her distaste for Hugo Weasley. She had won! Well, of course she had won, she was clearly the best dressed tonight. Sapphira made her way towards the stage feeling a glow of intense pride. The older, blonde boy she stood next to was very handsome.

It was good to know she was in league with someone like him. Hugo must have been a sympathy vote.
Cernunnos clapped for everyone when their names was announced; he was happy that at least one person from his house wasn't snubbed of an award. However, he was glad that Louis won King. If he had to be honest, Cernunnos thought his friend deserved it.

"Woo~!"

take me down and you hold me right spin me all around, i feel so dizzy, i fall into you, you rock me, you rock me, you rock me in
Nebula didn't expect to win anything, it was never about winning. Okay having a crown did matter, but when she listened to everyone being called. She was happy to hear Hugo's name  And when it came to the queen annoucement she as glad.
Even if her best friend would have wanted it to be here.
She looked around for Louis Weasley, and when she stepped unto the stage. She said to him,
"Good job, you guys really do deserve it."
she said hoping Hugo heard. That family had been through too much and she wanted them to know that other Blacks were like.
Looking out to her fans, she waved and then caught Dymas. Giving him a smirk, maybe he'd see he wasn't a bad person. Before looking out to her fans.
@Dysmas Feofan
,
@Hugo Granger-Weasley
,
@Louis Weasley
Evelyn clapped at the hearing of her best friend's name. "That's my best friend." she called out to a local person, and she said. "You rock it, Seul-ki"

Not caring if she looked weird.

@"Moon Seul-ki"
Last edited by Evelyn Grayson on Thu Nov 28, 2019 11:43 am; edited 1 time in total
Hugo dropped his jaw when he heard his name announced for duke. What?! He won something?

He ran up smiling and clapping excitedly as he heard the other names be announced.

"Boring won!"
Seul-ki covered her mouth as she walked up to be crowned princess or whatever. She was genuinely surprised to have won.
Blushing, she waved to everyone from where she stood. How was she princess?
"That's my bestieeee!"
she yelled back pointing over to Evelyn.
@Evelyn Grayson
Nina had clapped her hands at the announcing of the court. It had been a sigh of relief for her to finally her a new batch of names. And when she shouted, "Go you!" hoping that something that ended well for them hoping that Hogwarts would stay like this.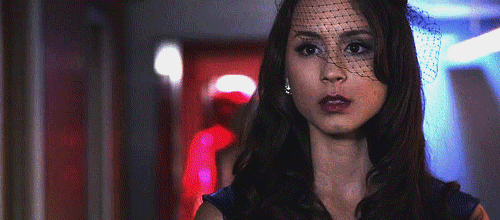 The court was called and Alexia had clapped,
"Good job,"
she said giving a smile towards Louis and Hugo, those boys had needed this. She had decided to look around after, and she began looking around to see if Kiel was anywhere.
She didn't want to spend the rest of the night alone.
"Kiel are you here?"
she called into the crowd hoping the Gryffindor was there.
@Ezekiel Brydges

Kiel had no idea why he was there but he was and now there was no turning back. As he was over by the food table he heard a familiar voice and smirked. He snuck up behind Lexi and lightly said "Boo" in her ear.
@Alexia Regas
Jumping at the sound of Kiel and she said.
"What's wrong with you?"
turning giving him a look. She did not like to be scared, but he did look nice.
"Although you do look nice, and I was just hoping we can hang out tonight. I don't want to be alone."
she said with a chuckle.
@Ezekiel Brydges

Parker clapped and cheered loudly for the court, they all looked good in their crowns. And when he saw Nebula Black, he had gave a smile. She had looked nice and he was curious to whom she was smirking before going back to her fans. And chuckled at Hugo saying that boring won.
"Damn right it did!"
he had shouted back and smiled at Seul-ki and Evelyn exchange.
@Hugo Granger-Weasley

credit goes to krista at Shadowplay!
Albus was shocked that he had won a title, him really the prince of the spring fling. He walked over with everyone else who had won, and winked at Darcy he was actually excited that something good had happened to him in the past couple months.
Lakelyn smiled.
"Me too!"
She agreed with Penny before the announcement was made and everyone went quiet for it. She smiled as the others took the stage and cheered for those she knew. The court seemed like a good enough one to her. Not that she knew all of them. Louis was the only one she actually knew well. But she clapped for all of them none the less.
"They all look so amazing!"
She commented to Penny with a big smile.
@Penelope Skeeter
He couldn't help but chuckle when he seen Alexia jump, she was definitely an easy target it seemed. It was quite nice. "What? You obviously are easy to scare, plus I think it's hot" then he realized what he had just said and nodded his head when she said he looked nice. "Thank you, you look nice as well and believe me I understand getting bored here" he smirked.
@Alexia Regas
Page 4 of 4 •
1, 2, 3, 4
---
Permissions in this forum:

You cannot reply to topics in this forum