current time
Apr. 2021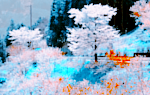 staff
Admin Xaria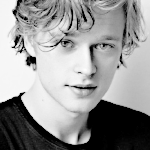 Admin Violet
Who is online?
In total there are
5
users online :: 0 Registered, 0 Hidden and 5 Guests
None
Most users ever online was
139
on Wed Jul 03, 2019 9:12 am
Credits
Skin & graphics made by Xaria. The Harry Potter franchise belongs to J.K. Rowling. All original characters belong to the respective user that made them along with their posts. No copyright infringement intended.
Page 3 of 4 •
1, 2, 3, 4
First topic message reminder :
Camille was ecstatic to be able to be the one hosting and organizing the Spring Fling dance for the term; she was also the one to come up with other categories for the "court" as all she wanted was for more students to be acknowledged other than the upperclassmen on the verge of graduating.
There was no specific theme in mind as, in all honesty, she had been so busy and focused on her deputy duties, she completely forgot to think of a few for the student body to vote from!
The Great Hall, in the end, ended up being decorated with flower-covered arches, colorful string lights, petals on the floor, and other spring related motifs. There were tables set up and decorated to give a students a place to sit and eat the various concessions that were being given out in the corridor. With the enthusiastic help of a few house elves, the Great Hall wound up looking far grander than she anticipated, but she was pleased with the results.
In a cute, simple
dress
, Camille swayed along to the music that was playing. She was excited to see how all of her students would be dressed up and the happy smiles on their faces.
"Have fun, students! The court will be announced near the end of the night!"

---
Cathelyn smiled at her brother and she did understand what he meant there. "I get you are concerned about that I won't make that mistake. I'm not gonna ruin my life because of that," she said with a small smile there now. "Okay have fun here too," she said to her brother and when Faye appeared. Even Cat glared at her before she left to find someone else to talk now. She could have spent rest of her night with her brother but she didn't want her good mood ruined by Faye. She some reasons didn't like the other girl much, maybe because she gossips so much.
@Ezra Shaw
@Faye Phiera
Lorna loved things like balls and dances and the likes, but she didn't hold out much hope for this one. Back home when her family attended such functions, she always had one date or another to occupy her for a while. That wasn't the case here in school where she found that there were very few who lived up to her high standards. It was a sad thing. Though, she had attended the spring fling anyway, dressed beautifully in a gorgeous burgandy
dress
. Of course, the
back
was a bit risque, but she knew she looked amazing in it. She walked by just in time to hear Shaw's statement to Phiera and ended up having to cover her laugh with a delicate cough. Though, she stuck around, close but not too close. Because this was bound to be entertaining...
@Ezra Shaw
@Faye Phiera
"Your welcome, Hugo! You put together well with all the happened."
she said giving him a smile. Giving her little cousin a smile, and she vowed that she'd destroy whoever did this to Rose and him. No one ever deserved to lose a parent. When he mentioned Bucktooth, she didn't get who that was. Assumming it was one of their cousins and she asked.
"Who's Bucktooth?"
she asked.
This was probably a stupid question, but Lucy didn't know.
@Hugo Granger-Weasley

Chloe wasn't sure what to think of this dance, she still decided to check it out. If she doesn't like it here she can always just leave too whenever she wants. The girl walked into the Great Hall, what looked good actually. Chloe walked over the snack table and ended up looking at what they offer there.
Dress
Evelyn knew the dance was something that everyone needed, and it could bring spirits up. She had also hoped that her mother hadn't been lurking around. Hogwarts did not need the pubicility that came with Edith Grayson, she entered the ball in a
dress
and she looked around. Hoping that she found someone to make her night magical or at least Seul-ki.
She went over to the snack table and got some food. The witch let out a smile, but soon ran into someone and she sighed.
"I'm so sorry."
she said.
Hoping she didn't ruin anyone's outfit.
Marcus walked into the Great Hall with a girl named Jenna, who happened to be his date for tonight. He hoped today's will be fun. "You look beautiful in this dress, well you always are no matter what you wear," he said there with a smile to her. He did like her but he wasn't sure how to tell it to her. He didn't really wear a tie since he technically didn't wear suits too, so he had found the suit for himself but he forget to buy a tie, back then he wasn't even sure what color would be Jenna's dress. This wasn't that formal anyways.
suit
@Jenna Bishop
Nemmy hated school dances with a passion, but her mother sent her a message. Where she was going to make sure that she had gone to the dance. To her it was another place for Narks to look good, and she was not about that. But she needed to not get in trouble, plus it could be a good place for gossip that she was all about listening too. She came in a
dress
and she had decided to watch from the sidelines. Although the sound of a voice that interested her had caused her to look.
She soon saw her brother's best friend and another boy from Narks year. She smirk, even though she had loved gossip. Nothing was more satisfying then roasting out someone. The witch watched and she was ready for some drama to happen.
Now her question was what would Narks do.
@Ezra Shaw
and
@Faye Phiera
Jenna didn't really intend on going to the dance until someone had asked her. A guy who she prayed would not be another Blake. She didn't want them despite losing her virginity to him, and having an on and off relationship which was the source to most of her problems. She didn't know what people would think to her having a date, it was all a first.
She had hoped that Marcus wouldn't stand her up.
That just what she needed Blake getting pissed that she brought a date, and taunt her for him not even having the balls to show up. She took a deep breath before walking down to the great hall, in a
simple and beautiful dress
hoping that she looked good enough for Marcus.
When she met him the girl was stunned by how good he looked, and she gave a smile.
"Thank you, I should tell you this isn't my thing."
she said giving him a smile.
"Also the no tie suits you."
the witch said giving a small smile. He did look hot and she asked.
"Shall we?"
looking towards the door.
Now Blake didn't need to fuck this up.
@Marcus Moreau

Blake had plans to fuck whoever he danced with that night, and had condoms all ready for the party. He had hoped maybe with any luck he'd get Jenna alone tonight. The male had already drank quite a bit before the dance, because drunk sex were the best. He had plans on coming late to the ball, and had walked right by the protest, and as he was coming down the stairs.
A smirk came across his face, there had the most beautiful girl been standing. He really didn't expect her to come and he thought he hit gold tonight. Walking down he had started to mouth the words
"You look-"
but saw a guy and he rolled his eyes.
How the hell did Jenna get a date.
Walking over to the pair, he said.
"You know Jenna I was hoping to hang out tonight."
the male said drunk totally ignoring the male who was there.
"And I have to say you look beautiful."
he said giving her a smirk. If anyone was going to be Jenna's date tonight, it was going to be him.
That was the end of the story.
@Jenna Bishop
and
@Marcus Moreau

Dewey had been looking forward to the dance and listening to the music. As well as eating all the food that he could possibly get his hands on. The male had entered ball and looked around for someone to hang out wiith, but before he did anything. The male went straight to get some food, he needed some food in his stomach before enjoying his night.

He got some food from the snack table and he looked around to see if anyone he knew had come, and curious if he would make some friends.

Marcus smiled at Jenna and he did understand how she will about these dances. "These dances aren't really my thing too," he said and before he could answer the 'Shall we' Blake appeared. That made the boy sigh and he could tell he wasn't that sober there. "I think it's best if you leave MY date alone for tonight. If you wanted to be with her you could have asked her before the dance. Not just hope for luck," he said there and he knew he was ignored by this guy.
He looked at Jenna and hoped he won't ditch him here now because of this jerk. Yep, that's as who Marcus save Blake.
@Blake Kennedy
@Jenna Bishop
She gave a smile to Marcus when he told it wasn't his thing either.
"I guess that makes us renegades in the night after all right?"
she said giving him a smile. This had to work out for the girl and it didn' take long until it got ruined when she heard Blake's voice. Turning to him when he responded to how she looked very beautiful totally disregarding Marcus.
"I'll pass on hanging out with you. Can you just go away, I am not going to hang out with you. I am here with someone else, and whatever we had last year is done. You had destroyed me last year, and I am not having that. "
she said with a sneer.
The Ravenclaw hoped Marcus wouldn't leave because of this. But when he spoke, she said with a smirk.
"He's right, go away. Move on Blake. Don't you have another girl to fuck tonight."
she said with a sigh and the girl looked at Marcus and she said.
"Let's go, leave this jerk to his own misery."
she said hoping Marcus wouldn't be stupid to put up with this.
She was done with both Blake and Dagger.
@Blake Kennedy
and
@Marcus Moreau

No one had taken a girl away from Blake Kennedy.
When her date had chimed in and told her to leave his date alone,
"Excuse me? Who said she was your date, and what makes you think Jenna will choose you? I'm the guy she lost it too, buddy. I doubt you had ever fucked girls like I have, and you can't show this princess anything."
he said getting near him. Only to have Jenna chime in, he turned to her.
"Come on, didn't we have fun. Jenna you know I love you."
she said opening his heart. Words could never describe how much he loved her. He wasn't about to lose to a Gryffindor,
"I didn't mean to hurt you, I was stupid. No girl can make me love them like you do."
he sighed.
There was no girl who watched up to him, he turned to the boy.
"This doesn't concern you, either. Why not go find another girl to dance with. Because this lass is mine."
he said in a threatening tone. Turning back to Jenna,
"Didn't what we have mean, anything?"
he had asked.
@Jenna Bishop
and
@Marcus Moreau

Ah, yeah. She forgot - he was a complete and utter arse.

Her eyes narrowed back at him, and she simply turned away without even saying anything. She didn't want to bother with it.

She'd gone off the idea of approaching anyone else. Maybe she was meant to spend the entire evening quietly seething by herself.
Rosemary was at the dance wearing a
vintage pantsuit
finding the majority of the dresses around to be objectifying to women.
Looking around, she found herself a bit bored so far.
Penelope arrived to the dance in a cute, blue
dress
all ready to have some fun with her friends.
She walked around trying to find someone she knew until she saw Lakelyn.
"Hello, Lakelyn!"
@Lakelyn Munroe
Lakelyn was looking around when she heard a familiar voice. She turned to see Penny and a big smile came to her face.
"Penny! Your dress is so cute!"
She told her genuinely. She hugged the other girl, having always been a bit overly friendly.
"I just got here, but everything looks so pretty! The lights remind me of fireflies."
She said with a smile.
@Penelope Skeeter
"Thank you! Yours is cute as well,"
she responded with a small smile.
Her smile remained during the friendly hug; it was always nice to spend time with her friends.
Penelope looked around the Great Hall.
"I've never seen this hall be so beautiful."
@Lakelyn Munroe
Albus' original plan of raiding his brother's closet failed and he ended up buying a
suit
, the boy really did not see the need to have one but he guessed that it would be something to have in his closet for future events. He walked into the great hall and immediately began to look for Darcy his boyfriend.
@Darcy Culkin
"Thanks! I changed my mind at the last minute, this one was just much more comfortable than the other one I had gotten."
She explained. It also fit Lakelyn's style a little bit more in her own opinion.
Once again she looked around the hall and grinned.
"I know! It's amazing."
She reiterated.
"They really captured the outdoor vibe!"
She said with a smile.
@Penelope Skeeter
Brinley didn't like school dances very much, but she wanted to go because she knew they'd be serving some good food, and she intended on having it. Entering the dance she avoided the protest, and went right for the concession stand. In a
simple and sleek
dress the witch got herself some cupcakes and she began eating them.
Not caring if anyone judged her, because they were good.

"Yeah, I wanted to stick to something comfortable, so I wore flats instead."
Pained feet weren't very nice to have.
"I hope they keep some of these elements up after the dance!"
@Lakelyn Munroe
"Yeah, I cannot walk in heels to save my life. And I would rather not injure myself before the next quidditch game!"
She didn't want to make it any more difficult for the team because they had to use their reserve seeker.
"That would be nice, almost seems to pretty to just take it all down after just one night."
She responded thoughtfully.
@Penelope Skeeter
Dylan decided to show up at the dance too. The boy had no date to this event but then again he didn't care that much about it. The boy walked into there in some suit she had got for this dance from the shop. He had no idea when he might need it after this again, probably he will end up growing out of it a few years. He walked into the Great Hall and looked around there. Trying to spot the people he might now. He just walked around the room.
Page 3 of 4 •
1, 2, 3, 4
---
Permissions in this forum:

You cannot reply to topics in this forum