current time
Apr. 2021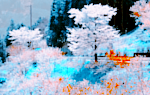 staff
Admin Xaria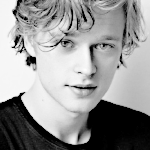 Admin Violet
Who is online?
In total there are
4
users online :: 0 Registered, 0 Hidden and 4 Guests
None
Most users ever online was
139
on Wed Jul 03, 2019 9:12 am
Credits
Skin & graphics made by Xaria. The Harry Potter franchise belongs to J.K. Rowling. All original characters belong to the respective user that made them along with their posts. No copyright infringement intended.
Page 2 of 4 •
1, 2, 3, 4
First topic message reminder :
Camille was ecstatic to be able to be the one hosting and organizing the Spring Fling dance for the term; she was also the one to come up with other categories for the "court" as all she wanted was for more students to be acknowledged other than the upperclassmen on the verge of graduating.
There was no specific theme in mind as, in all honesty, she had been so busy and focused on her deputy duties, she completely forgot to think of a few for the student body to vote from!
The Great Hall, in the end, ended up being decorated with flower-covered arches, colorful string lights, petals on the floor, and other spring related motifs. There were tables set up and decorated to give a students a place to sit and eat the various concessions that were being given out in the corridor. With the enthusiastic help of a few house elves, the Great Hall wound up looking far grander than she anticipated, but she was pleased with the results.
In a cute, simple
dress
, Camille swayed along to the music that was playing. She was excited to see how all of her students would be dressed up and the happy smiles on their faces.
"Have fun, students! The court will be announced near the end of the night!"

---
Dysmas managed to get away with wearing his school uniform without the robe. It was the most formal piece of clothing he had, so he might as well be resourceful.

Having priorities, he made his way to concessions. "Got any chicken tenders?"
Parker truly hated how this year was going his sister was expelled because she got pregnant by Leonides and then got kicked out. It all made Parker annoyed and that his sister was going right back to the man who got her pregnant. So he decided to go the dance and wanted to try and see if he could enjoy his night even if this year brought way too much.

He entered the dance and let out a sigh. This was going to be a long night and he didn't have a date not that he needed one. So he decided to walk around and see if he could find anyone who could be of any good with talking to him. Then again most he got along with but it was hard and he didn't know who to trust anymore. So he sighed and just hoped for the best.

Maybe he'd find someone tonight.

credit goes to krista at Shadowplay!
Serena arrived at the dance and looked at her surroundings. It looked nice. She smoothed down her dress a bit and looked for someone she knew that she could talk to. She wished she had more friends at Hogwarts.


He turned from Molly with an apologetic smile.

The air filled with a scent of nostalgia, and for a moment he thought they were still together. He looked at Carina, and was smiling brightly at her. He almost reached out and took her hand, but he managed to turn it into a scratch at the side of the nose. She looked beautiful...

"Thank-you," He said, "...You look stunning." It just came out. It shouldn't have came out, but it did. "Are you having a good evening?" He asked quickly, to dispel the tension.


Carina saw him start to reach for her and she instinctually reached out herself but made it seem like she was fixing her dress. She blushed a bit when he said that she looked amazing, "Thank you." She looked around a bit then looked back at Louis, "It's fun so far. Just waiting for Mal. Knowing her she wants to make a dramatic late entrance." She laughed and pushed a strand of hair back behind her ear, "Are you having fun?"
@Louis Weasley
Cernunnos was hopping all around the Great Hall taking in the atmosphere. For once, it felt totally positive. A very welcomed change to the gross drabness that plagued the school for the past couple months.

Getting out a compact, he briefly checked his makeup to make sure it was all good. Imagine how embarrassing it'd be to refresh it when the dance barely started...

take me down and you hold me right spin me all around, i feel so dizzy, i fall into you, you rock me, you rock me, you rock me in
Molly heard what Louis said to her but before she could even reply back to him, Carina had appeared there now. She smiled at the girl simply. "Oh, we do yeah kind of match, Louis," she still said with a smile there now. "Oh, and Hey, Carina," she added just in the case. She was sure it won't hurt to be nice to her. "You look good, yes. This dress suits you well," she added.
@Louis Weasley
@Carina Malfoy
When he heard his sister voice, Ezra smiled. Turning he saw his little sister and he gave her a smile. "You look nice? Are there any guys I need to punch out?" he asked not minding beating people up.

@"Cathelyn Shaw"

Cathelyn just rolled her eyes there at his brother question. "You look good too," she said with a small smile. "Nope, as I have no date or anything like that. You're literally the first person I talked here," she added with a small smile.
@Ezra Shaw
Lucy hated school dances it was a way for people to look good and she didn't like that. Despite being a trained baby politician, she didn't do dances. The girl entered the hall in a dress and she looked around the ball hoping to find a friend, why did she have to go. Although she didn't mind talking to her cousin even if they felt the need to watch her. She just rolled her eyes but soon saw Hugo and she walked up and she asked, "Hey baby Weasley! You look nice, is any of our family here?" she asked hoping some where so she could bring some order.

@"Hugo Granger-Weasley"
Ezra smiled when his sister said she had no date, "Good we don't need any stupid boys corrupting, the only good Shaw now. Then again I don't mind using some curses." he said with a smile. He knew it was nerdy for her to hang with him, because he was her big brother. But he didn't care she's the only family that he gave a shit about. "Thank you, I came hoping you'd come and to get our family off our back. Not my fault people suck." he said with a shrug.

@"Cathelyn Shaw"

Cathelyn cared about everyone in her family but she was closest with Ezra for sure. She barely talked with others these days, mostly because they were out of school. "Noone can corrupt me. Don't worry about that okay, please. I'm not stupid kid or that naive," she said there with a smile. She wasn't mad at her brother, she never could be that. "Yeah. I don't get why most of them as so worried about us. We are doing fine. And do be honest don't care that much what they think these days," she had to be honest there. After everything going on she was fine to have some fun with her brother. At least she was one person she could trust.
@Ezra Shaw
"Thanks, Lucy!"
Hugo responded trying to keep his cheeky smile. It was hard sometimes being without his mother, but he always felt better knowing his cousins were at the dance too.
"I think I saw Bucktooth somewhere!"
@Lucy Weasley
Let's see... which boy would annoy Narks the most?
She could scarcely believe she was thinking this way, but her mind was completely locked onto one thing only. A fight could have broke out and she would turn the other way: all what mattered to her was trying to show that
she didn't care
.
Faye's eyes locked on Ezra Shaw. She didn't know him too well, but they were in the same year. Ezra shared a dormitory with Narks - that could mean something.
She approached him, boldly. He was talking to a younger girl who she supposed was his sister.
"Sorry to interrupt, Ezra."
She smiled at them both.
"How are you doing?"
She asked, forcing a lovely smile.
@Ezra Shaw
Javier had been told that it would be his job to help supervise the Spring Fling tonight, he really wasn't looking forward to it. It wasn't that he didn't like events such as this but he didn't like being the party police either. That just wasn't his style. But here he was, walking in the door a little late to find that the fling was well underway. He wasn't sure what he was supposed to be doing, so he just tried to look official or something, standing taller than most in the room, he looked around as if he were actually into this whole chaperoning thing.
Dominique was looking around when she saw Javier. She smiled and walked up to him, "Fancy meeting you here." She placed a hand on his arm and smiled up at him, "You get wrapped into chaperoning?" She was happy he was there. She could just spend the night with him.
@Javier Morais
Javier had been hoping that he would see Dominique here, though he hadn't spotted her yet. Apparently, she had seen him, though because she was soon standing before him looking quite stunning in the dress she had chosen for the night.
"Dominique, it is good to see you again."
He responded with a smile, placing one hand over hers, grasping it gently,then lifting it to his lips where he placed a kiss to the back of it.
"Yes, I had been so dreading it. I have a feeling it will at least be bearable now."
@Dominique Weasley
Dominique blushed a bit when he kissed her hand, "Well if I can help make it more bearable, then I'm at your service." She looked around a bit more, "It looks amazing in here. They really went all out this year, didn't they?" She looked over Javier and had to admit he looked incredibly handsome, "You look really nice."
@Javier Morais
As Lakelyn made her way in through the many people that had already shown up to the fling, she took a moment to look around. It was beautiful! Whoever had done the decorating had definitely done an amazing job. She was actually kind of glad she had gone with a less fancy dress and had gone with more of a
Boho style
dress that she felt much more comfortable in, even if dresses really weren't her thing anyway. She spoke to anyone and no one in particular.
"This is beautiful!"
The sparkling lights played up in the slight darkness just perfectly in her opinion, she felt almost like she was at one of the parties she would sneak off to when she stayed at her grandparents' back in California.
Javier hadn't expected the blush that painted her cheeks as he had kissed her hand, though it was definitely something that he found adorable. He didn't mention it, though.
"I am very thankful for that. Maybe now I can pretend I'm not here to be the 'party police'."
He said jokingly. He nodded as he looked around at her mentioning of them going all out.
"You look quite stunning as well."
He then tucked his hands into the pockets of his slacks.
"Do they do things like this often here? I do not remember having many things like this when I attended Castelobruxo."
They might have something around the holidays but that was all he remembered the school actually having... Not that there weren't plenty of other parties the staff didn't know about.
@Dominique Weasley
"Exactly. Now you're here with a date. I mean... Not that this is a date. I mean..." She blushed even more as she tried to find the right words. She was thankful when the conversation topic changed, "Thank you. As for the events, they have quite a few. Especially around holidays. There was the welcome back party, the winter festival, this one, and I'm pretty sure there will be an end of year party. It's always a good time. Especially when it gives me an excuse to shop." She smiled brightly and listened as music started, "I love this song."
@Javier Morais
"Either way, at least I am now in good company."
He could tell she was growing flustered and he hoped to ease her mind just a bit at least, that and he didn't want to make it seem like he was too eager for this to be a date if it wasn't or vice versa. He was just content to going with the flow of things.
You're welcome. I take it that you enjoy shopping then?"
He asked with a chuckle. Of course, he knew that many girls did, his sisters enjoyed it but he was not much of the shopping type so they had more or less been on their own since their mother had died.
"Care to dance with me then? Do chaperones here dance?"
He said a bit uncomfortably at the end, he really wasn't cut out for this chaperone stuff.
@Dominique Weasley
For once Cassiopeia seemed to be interested going to dance. This meant she could spend more time with her boyfriend Apollo. They ended up arriving together at dance, he had waited her in front of great hall before he went in. She was even holding his hand there now. She didn't want to lose him here awhile they walked in. "I'm so glad I can spend this dance with you," she said with a smile and kissed his cheek for now.
Dress
@Apollo Largo
"Good company, indeed. I couldn't ask for a better person to spend the evening with." When he asked if she enjoyed shopping, she shrugged, "As a child I was dragged around shopping with my mother and I hated it. But as I grew older I started to love the shiny things. But I don't dress like this often. I'm usually in jeans and a leather jacket." She nodded when he asked her if she wanted to dance, "Yes that can. And yes, I would like that."
@Javier Morais
Ezra knew that his little sister wasn't that stupid, but the Shaw genes were very bad. He didn't want his sister ending up like Maddie, and she started young.
"I know I know, I gotta stop acting like your father, but you know I love you. And the only person who gets my good side. I should also probably set you off to have some fun, and if a person gives you trouble. You know were to find me.
" he said giving his sister a smile and was ready to let her go.
Damn he really had a the big brother thing, down.
When he turned back his eyes were met with Faye Phiera, the male narrowed his eyes. The last person he wanted to see, he had no time for her gossip games. The Slytherin saw right through her, and he had given her a glare,
"Scoping out your next victim, Phiera?"
he asked with a glare. If so she could gladly fuck off and leave him alone.
"Like you really care how am I doing?"
he asked with a stare.
"Why not fuck off, Phiera."
he asked trying to escape the witch.
@Cathelyn Shaw
and
@Faye Phiera
Last edited by Ezra Shaw on Mon Nov 18, 2019 12:50 am; edited 1 time in total

Page 2 of 4 •
1, 2, 3, 4
---
Permissions in this forum:

You cannot reply to topics in this forum