current time
Apr. 2021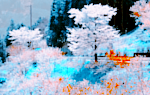 staff
Admin Xaria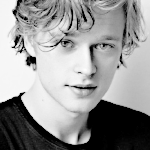 Admin Violet
Who is online?
In total there are
3
users online :: 0 Registered, 0 Hidden and 3 Guests
None
Most users ever online was
139
on Wed Jul 03, 2019 9:12 am
Credits
Skin & graphics made by Xaria. The Harry Potter franchise belongs to J.K. Rowling. All original characters belong to the respective user that made them along with their posts. No copyright infringement intended.
Page 1 of 4 • 1, 2, 3, 4
Camille was ecstatic to be able to be the one hosting and organizing the Spring Fling dance for the term; she was also the one to come up with other categories for the "court" as all she wanted was for more students to be acknowledged other than the upperclassmen on the verge of graduating.
There was no specific theme in mind as, in all honesty, she had been so busy and focused on her deputy duties, she completely forgot to think of a few for the student body to vote from!
The Great Hall, in the end, ended up being decorated with flower-covered arches, colorful string lights, petals on the floor, and other spring related motifs. There were tables set up and decorated to give a students a place to sit and eat the various concessions that were being given out in the corridor. With the enthusiastic help of a few house elves, the Great Hall wound up looking far grander than she anticipated, but she was pleased with the results.
In a cute, simple
dress
, Camille swayed along to the music that was playing. She was excited to see how all of her students would be dressed up and the happy smiles on their faces.
"Have fun, students! The court will be announced near the end of the night!"

Narkissos was both on a date and on prefect duty. That was fun. He didn't mind the date, not at all. He just didn't want to be doing work while on a date.

He was wearing a pink tie with his black suit waiting for his date to arrive. In the meantime, he decided to grab himself and his date cups of punch before someone wound up spiking it.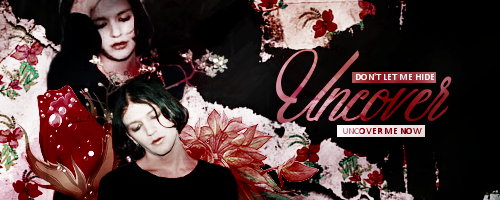 Molly was on duty for this event as being the head girl at this school. The girl did take her duties seriously, so she was glad that she didn't have a date for this evening. So she didn't have to worry about her date being left behind on not giving her enough attention.
She walked into the room wearing her
dress
and looked around there bit. She found it so beautiful here. She walked over the punch table and got herself some. She didn't plan to drink it much since she knew some point someone might to try spike it.
Dominique had volunteered to chaperone the dance since she had nothing else to do that night. She walked around the hall and noticed a few students arriving. She held a glass of punch in her hand and sipped at it slowly
James had no date, and that didn't bother him too much. However, he was in a bit of a
mood
and wanted it to be relieved. If he was lucky, he might end up in that position with his own hand.
Where was Blanche?
The button-up shirt he's wearing

Hugo made it to the Great Hall and was immediately blown away by how pretty the place looked. He really hoped his friend Mermaid was going to come. Other than his cousins, he'd be really happy to see her!
His suit
Rose had ended up going to this dance too. She didn't really have the date for tonight but she hoped that she wouldn't be spending this night all alone. The girl noticed her brother and some cousins were there. She decided not to go talk with them right away. Maybe later, she wasn't sure if they had dates or anything like that.
her outfit
Elaisa had decided to go to this dance thing, even if she had no date or anything at all. She just wanted to have some and not worry about things. She had so hard time finding the dress, in the end, she lent one from one girl who she barely knew. She just was offered it when she had mentioned she doesn't have one dress or can't really afford one. She is very grateful towards Malia.
The girl walked into the room and smiled. She tried to have so much fun as she could here today. She did stand a bit further from the door and sideways from it. She wasn't sure where to go or what to do here all of sudden. She tried to spot people she might know.
dress
Aria was a bit nervous to be honest. She didn't know how tonight would go and she didn't like not knowing things. She took a breath before entering the dance. She looked around for any sign of Jaxon, the boy who had asked her to the dance, but she didn't see him anywhere. He must have not arrived yet.
@Jaxon Fulton
Of course, the first thing Cernunnos did before entering the Great Hall was take a bunch of selfies. He felt as if he looked pretty cute, so he needed to keep photographic evidence of the look. Cernunnos finally made it into the Great Hall.
"OMG! This looks like one of those American things."
Cernu's dress

take me down and you hold me right spin me all around, i feel so dizzy, i fall into you, you rock me, you rock me, you rock me in
Reed was one, of many, professor who was given no choice about being one of the supervisors at the dance. He needed the experience dealing with students in such an energetic environment anyway.

Bringing out his boombox, he transfigured it into a DJ set and pulled out a crate of records he owned.

"Hogwarts, I'm your DJ!"


Iris decided to go ahead and get to the dance without waiting for Keelin; she wanted to get used to the heels she was wearing to the best of her ability first before eventually taking them off. Entering the Great Hall, she nearly stumbled walking on those heels. Walk slowly. Walk slowly...
Dress
Seul-ki twirled around to the music. Oh how she loved dances! She was seriously hoping her best friend would come so they could hang out some.
Dress
Faye tried not to look too distressed about going to the dance alone. In her mind she kept repeating over and over that she was mainly here to oversee a smooth and safe environment for everyone, and that the date and dressing up part didn't really matter.
She had picked out something she wouldn't normally go for, in
dusky pink
that wasn't really her colour. The top was high neck (after completely dismissing that boy's advice, it seemed to have left some kind of impact on her) and sort of itchy around the edges. Faye usually looked very comfortable and pleased with herself for these dress-up things, but that evening she was being a little clumsy in her footing.
She saw Narks and quickly diverted her eyes, merging further into the crowd and away from him.
Wade didn't really want to be there, and clearly hadn't tried very hard. At first he had tried getting into the Great Hall wearing jeans and trainers, but was immediately told to change. He returned (grumpily) wearing black slacks and shoes, and his white school shirt without the Hufflepuff tie. Now can he just get to the buffet table?!
Once she got through the sea of people, Cherry smiled upon seeing Narkissos. She ran up to him and gave him a hug.
"Hey, Narks! What did you get?"
Her
dress
ended up being something cute and retro-styled after changing her mind a bit too many times the day before the dance. Cherry was blissfully unaware of how jealous one of housemates was.
@Narkissos Jetson
Sapphira knew she looked pretty, and perfect and lovely in her light gold butterfly
dress
! She knew she would be receiving a lot of compliments from people who couldn't really afford nice things like she could. Her hair had been tamed to glorious curls and adorned with decorative butterflies. How cute did she look! She twirled about the dance floor and felt like a Princess in a palace.
Darcy didn't have a suit, so he ended up going to the school's closet of clothing for formal events. It took him a while to find something he liked, but he was satisfied once he found a
suit
he found good enough. The size and fitting was a bit off, but it wasn't anything too jarring thankfully. As always, his spider was chilling in one of his pockets.
He couldn't wait to see his boyfriend. He had to be looking good, right?

Blanche had put her hair in two buns, pigtails, half pigtails, down, up and finally settled on a high pony tail. That was the easy part: the hard part was choosing something to wear! She was going to pull out all the stops and go moulin rouge; but there would likely be the agony of persuading the teachers that corsets were a gothic staple and not burlesque stripper...
So, she settled on a leather jacket and frayed off
floral dress look
. She was anxiously awaiting the arrival of Celeste, having gone for it and actually asked her this time. She wondered what she would be wearing? Maybe that dress from Chinese New Year!
Blissfully she recalled how it hugged the shape of her body...
Celeste was surprised when Blanche asked her to the dance, but she did end up agreeing to go. She liked Blanche a lot. Why not spend time with her?
She genuinely struggled to find a suit to wear, but managed to settle on a
red
one which she thought actually looked good on her.
Reaching the doorway of the Great Hall, she didn't anticipate it already being so full. It was time to look for Blanche.
"Blanche?!"
@Blanche Labelle
In September of last year, Louis had been dancing with Carina for the welcome back event. He recalled everything being fresh and new with them: he'd felt his insides flutter with delight when he'd caught scent of her perfume. Now he was minus Carina, and minus a date. He was surprised that he felt strange about it. Surely, being with his friends and family would be enough.
He wore his slim-fitted
Floral shirt
and felt as though he blended in fairly well with the spring theme. He'd just got a drink and was giving a friendly wave to Rose, then James. Spotting Molly nearby however, he approached her with a beaming smile.
"Looks like we match!"
@"Molly Weasley"
Discordia stood near the entrance of the Great Hall awaiting her girlfriend. A bit starved, she had grabbed a red velvet cupcake. She wondered what her beautiful Kenzi would be wearing at the dance; all she had done was dig through her trunk to find a dress she seldom wore.

"This music is too loud."

Carina walked around the room for Abit and looked at everyone who had already arrived. When her eyes landed on Louis she froze. He looked so handsome. She decided it would be ok if she went and said hello. She walked up to him and gave him a soft smile, "Hey Louis. You look nice." She knew he could probably smell her perfume. She wore the scent he had always loved.
@Louis Weasley
Ezra didn't really have much uses for dances. The only reason for why he went because he knew if he didn't the male would be in trouble. So he went to the dance dressed in a neat suit the male made his way to the fling and rolled his eyes. He was hoping to find his little sister perhaps she would make this night less daunting for Ezra. Going to a person he asked, "Have you seen my sister?"

Hoping they could help.

Cathleyn wasn't really sure if she wanted to go to this dance but in the end, she did go. She walked into the room and saw her brother there. She walked over him when he tried to talk with someone, well more likely ask a question. "I'm right here," she said with a small smile, she did hear his question but she was behind him so he didn't see her.
Outfit
@Ezra Shaw
Last edited by Cathelyn Shaw on Sun Nov 17, 2019 2:25 pm; edited 1 time in total
Page 1 of 4 • 1, 2, 3, 4
---
Permissions in this forum:

You cannot reply to topics in this forum