current time
Sep. 2020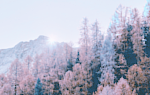 staff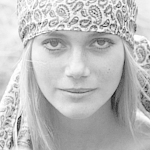 Admin Xaria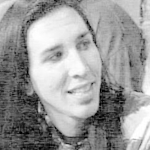 Admin Jules
Admin Topher
Who is online?
In total there are
4
users online :: 0 Registered, 0 Hidden and 4 Guests
None
Most users ever online was
139
on Wed Jul 03, 2019 9:12 am
Credits
Skin & graphics made by Xaria. The Harry Potter franchise belongs to J.K. Rowling. All original characters belong to the respective user that made them along with their posts. No copyright infringement intended.
Melvina tried her best to at least be a role model to her younger siblings, especially after what had happened to Rhona. She still couldn't believe that someone with her blood was doing….something like that. It disgusted her that Rhona could turn on them like that and Melvina wanted to do something about it. In Mel's opinion, Rhona only had one chance left, and that was only because they shared the same blood.
Still it wasn't Rhona that Melvina was in Hogsmeade to see and she knew that Lorna had potential, even if Melvina had always seen most of her younger siblings as a thorn in her side. Especially the boys. Her father had always wanted a male heir and at the birth of the elder of the two, Mel had lost her hope that her father would keep her as his heir. She had been trained to be her fathers heir for most of her life anyway, but he had lost interest in continuing to train her once he had had Calder and Mel had found herself building even more of a hate for her younger siblings then. She had been 14 at the time.
Still, she had her duty to her family and she had an idea that proved that Lorna just may end up proving useful to her. She just had to portray it right to the younger girl. It would not be easy with Mel's motives being strictly that she hated the boy's to get her sister to spy on them for her, but Mel was getting desperate as Calder drew closer to the end of his school years. She had been fighting her own arranged marriages for years with her parents and had only got away with it because it would the choices would conflict with the role she was playing in her career. She suspected that card was getting towards its expiration date and Mel knew she needed to act.
Melvina sat waiting in the Hogs Head for her sister because they were more likely to be able to have a private conversation there then anywhere else. Not that that it was much better then anywhere else on a Hogsmead weekend at the school. A half empty glass of fire whiskey sat in front of her. Lorna could get her own drink when she got there. If the girl was lucky, Mel might pay for it.
@Lorna MacGregor
Lorna had been thrilled when she had gotten the owl from Melvina that her older sister wanted to meet her when she was in Hogsmeade the following weekend. It wasn't very often that Melvina had shown any interest in her and with her being older than Lorna herself, she had always secretly wanted to make her proud. There was so much competition in her family for the positions of favorite, it just came naturally for Lorna to want to win over someone whose favor seemed so unattainable. She couldn't actually remember a time that Melvina had actually reached out to her.
So, she was determined to be there on time. If there was one thing that she knew none of her family enjoyed, it was waiting around because someone was late. She wasn't going to keep her sister waiting. Which was difficult when it was awful getting out of the castle doors with so many other students trying to do the same at the exact same time.
Though, she finally managed and when she walked into the Hogshead, it wasn't all that difficult to find Melvina there amidst all of the dark booths. Her heels clicked softly on the hardwood floor as she made her way over and took a seat across from Mel.
"Hello, Melvina. I was surprised to hear from you. How have you been?"
She asked as she placed her purse on the bench beside her. Her attention was diverted only when the waitress asked her if she wanted a drink, she ordered a butterbeer then turned her attention back to Melvina.
@Melvina MacGregor
---
Permissions in this forum:

You cannot reply to topics in this forum