current time
Sep. 2020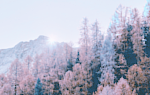 staff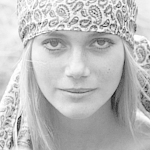 Admin Xaria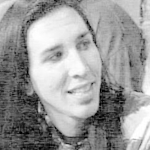 Admin Jules
Admin Topher
Who is online?
In total there are
3
users online :: 0 Registered, 0 Hidden and 3 Guests
None
Most users ever online was
139
on Wed Jul 03, 2019 9:12 am
Credits
Skin & graphics made by Xaria. The Harry Potter franchise belongs to J.K. Rowling. All original characters belong to the respective user that made them along with their posts. No copyright infringement intended.
If there was one thing that everyone who knew Amaryllis Macmillan knew, it was that she has always had a sizable sweet tooth. So, it wouldn't be surprising to find her at the ice cream parlor on one of the nights that she had gotten off with enough time to actually stop there before they closed. It had been a rough day and instead of trying to drown her frustrations in alcohol or anything of the likes, she was going to get a banana split and attempt to eat the whole thing all by herself. It never actually worked out that she could...But it didn't stop her from trying.

At least she had changed out of her work attire before leaving the ministry and was wearing something a little more casual, she always dressed in a very feminine manner and now was no exception. Once inside the ice cream parlor, she was led to a table where she sat and ordered her ice cream, watching the people who came in and out as she waited for lack of anything else to do.
Bill had gone to Fortescue's with the intent of offering them a contract for a franchise over in Blackrock. Instead, he had a slight detour and ended up doing some taste testing for himself. It was no big deal as either way, the spot would be offered due to the parlor's popularity.
Trying to figure out what to taste next, he happened to glance over at a young woman with a banana split.
"Is that good, Miss?"
Wouldn't hurt to get customer's opinions.
@Amaryllis Macmillan
Amaryllis wouldn't allow herself to feel guilty for the number of calories she was about to eat, this was a reward to herself and there was no room for guilt where rewards were concerned! So, she had begun to eat her dessert, remembering once again why it was her absolute favorite thing here when someone approached her. She stopped with her spoon midway to her mouth when he spoke to her.
"It is amazing, my favorite thing to get here!"
She said with a smile. She hadn't expected to be approached but maybe he just needed help choosing what kind of ice cream to get and wanted her opinion on her own?
@Aloha Bill
"I see!"
He went back over to one of the employees to get a sample of the banana split.
Bill returned to the young woman with his sample of banana split.
"I'm in the area trying to get people's opinions for a possible expansion in food selection at Blackrock, so your opinions are very important to me."
@Amaryllis Macmillan
Amaryllis lifted the spoon the rest of the way to her mouth as he moved away to get a sample. Then he returned to where she was sitting and explained why he had asked her opinion. She smiled once more.
"Blackrock? I think I remember hearing that was where Hyacinth enjoys spending time..."
Wasn't that what she had heard one of her siblings mention? She was pretty sure.
"I'm always willing to give expert advice."
She said, even if she wasn't actually an expert... She liked to consider herself one.
@Aloha Bill
"There's a lot of younger people surfing on the beach nowadays. Takes me back to my own boyhood!"
Bill chuckled feeling proud about how much his beach paradise had grown.
"That's good! If you had to narrow down the best five ice cream flavors, what would they be?"
@Amaryllis Macmillan
She just obliged him with a smile when he spoke so fondly of the place and his own boyhood. She couldn't quite see the appeal... But that was neither here nor there. Then he asked her a very important question. "Hmmm..." She thought for a moment as she tapped her empty spoon against her bottom lip thoughtfully.

"I love the butterbeer flavor, it's such a classic. And the strawberry and peanut butter, raspberry and chocolate, salted caramel, and just plain chocolate." It was a hard decision, they were all so good. But she did her best to come up with her absolute favorites.
Bill pulled out his notepad to add tally marks to various flavors he had written off the menu.
"Excellent! What about some specials and or sundaes?"
@Amaryllis Macmillan
Amaryllis took a bite of her banana split as he seemed busy marking something down on his little notepad. A few moments later, he was asking her about specials or sundaes.
"Banana splits for sure. Their hot fudge sundaes are amazing too."
@Aloha Bill
"I see! You can never beat the classics."
This is a nice parlor,
he couldn't help but think as he observed the place.
Bill should probably get to eating his banana split sample before it melts...
@Amaryllis Macmillan
"Exactly."
She agreed as she took another bite of her own banana split.
"You can't go wrong with just about anything they offer here, honestly."
@Aloha Bill
"What are some flavors they offer that you enjoy? I know I wouldn't find some of them back in Hawaii."
@Amaryllis Macmillan
---
Permissions in this forum:

You cannot reply to topics in this forum