current time
Sep. 2020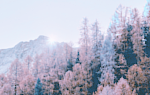 staff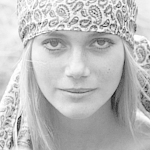 Admin Xaria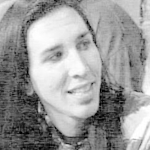 Admin Jules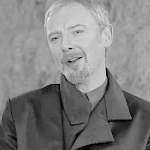 Admin Violet
Who is online?
In total there are
7
users online :: 0 Registered, 0 Hidden and 7 Guests
None
Most users ever online was
139
on Wed Jul 03, 2019 9:12 am
Credits
Skin & graphics made by Xaria. The Harry Potter franchise belongs to J.K. Rowling. All original characters belong to the respective user that made them along with their posts. No copyright infringement intended.
Page 2 of 2 •
1, 2
First topic message reminder :
Dominique walked into the bar wearing an outfit she didn't normally wear. She had on a tight black dress and heels and had her hair and make up down. She wanted to have a good night so she decided to go all out. She walked to the bar top and ordered a martini and sipped it as she sat at the bar
@Javier Morais
---
Javier finds himself laughing at her recount of how her hunts tend to go, he could definitely see her being the fiery one. Which suited him just fine. He shook his head as she mentioned her veela blood.
"I don't think that your appeal comes from your veela blood."
He said honestly, not really wanting to make her uncomfortable. He chuckled at her next statement.
"I have heard that a time or two."
He didn't have any of the problems she did with not thinking of himself as attractive.
"But you know, burly men and dragons never quite saw the appeal. Not that I would have wanted them to."
He said, joking with hopes of at least making her smile.
@Dominique Weasley
Dominique decided to order herself another drink as she didn't want to stop talking to Javier. This time she ordered something a bit stronger, to help her loosen up and relax a bit, "How would one flirt with a dragon, anyway?" She laughed and was mostly joking, but she personally wondered if anyone had ever actually flirted with one of the giant beasts.
@Javier Morais
Javier laughed a bit at her question, shrugging before rubbing at the back of his neck.
"Very carefully would be my guess. I only saw it done once, well he wasn't flirting with it but trying to give it a kiss, apparently the guy lost a bet or something."
He grinned at the memory.
"The dragon wasn't too happy about it, took the poor guy over a month before the hair grew back on his eyebrows."
He laughed, it was memories like that which were so ridiculous but he cherished every one of them.
@Dominique Weasley
Dominique laughed as she pictured a man with no eyebrows, "That sounds hilarious. I can picture it now. Singed eyebrows and the smell of burning hair. Reminds me of a job I did once. I was chasing these two guys and one sent a burning charm at me. I fucked and it hit his partner. His whole head was on fire and he ran around freaking out." She laughed as she told her story and sipped her drink.
@Javier Morais
Javier made a bit of a face when she mentioned the smell of burning hair.
"I had forgotten the smell, it was awful."
He said with a chuckle. He could picture the story she was telling despite not being there himself, he could just see it happening. He laughed.
Well, that definitely backfired on them."
He said with a smirk, leave it up to the criminals she was chasing to end up taking themselves out. If only they could all be so incompetant then he was sure her job would be much easier, and much more amusing.
@Dominique Weasley
Dominique chuckled and nodded, "It certainly did. Its one of my favorite stories to tell about my job." She looked up at him, "Tell me your favorite story about Romania. I wanna hear about it." And she really did. She wanted to hear about his stories and his past.
@Javier Morais
Javier had to pause for a moment to try to think of just what story he would tell her about his time in Romania. He had so many good memories from being there. There were so many things that he could come up with to tell her.
"I have to say that my favorite memory is still when I interned there during the summer before my seventh year."
It wasn't an exciting memory but it was one that he enjoyed.
"They put those of us who were interning on 'egg duty'. I happened to be the one on duty when a clutch of them started hatching. They followed me around like ducklings for the first couple of days until I could get them to stay with the other hatchlings. They destroyed the cabin I was staying in and made one hell of a mess..."
He said with a little laugh. Maybe it wasn't the most manly of stories, he had those too... But this was just what first came to mind.
@Dominique Weasley
Dominique listened as he told his story and laughed, "They thought you were their mother. That's adorable." She could picture Javier walking around with a trail of tiny dragons following him. "Well dragons are definitely not meant to be indoor pets."  She then laughed at a memory from her childhood, "One time I found a muffler in our back yard when I was little. What I didn't know was that said Muffler was pregnant. Should have seen my father's face when he came into my room to find six baby Nifflers making a mess of everything."
@Javier Morais
He let out an exaggerated sigh.
"Adorable definitely isn't the image I'm going for. I knew I should have told you stories of my daring adventures and close calls."
He joked.
"That is true, they are definitely destructive to say the least. I had to sleep on the floor for over a week before they could replace my bed that they incinerated."
He didn't add that it was while he was in it, or that he still had the scar to show for where one of the flames caught his sleeve and burned his arm. He laughed at her story.
"I can imagine he was entirely shocked to find that. Nifflers can be pretty messy."
He confirmed with a laugh.
@Dominique Weasley
"Adorable is good." Dominique said as she reached out and ruffled his hair. She smiled, showing off her hidden dimples. "Shocked is an understatement. I was grounded for 2 weeks and I had to give the Nifflers away." She pouted a bit, her lower lip sticking out. "But it was probably for the best."
@Javier Morais
"I don't know about that..."
He grumbled, not in a fully serious manner. How could he grumble fully when she was looking at him with those adorable dimples? Alright, maybe adorable wasn't all that bad. At least not on her it wasn't. He couldn't help but laugh when she ruffled his hair.
"Probably so. Can't say that I never got in trouble growing up, so I'm no stranger to being grounded. It's never a fun time."
He said as he finished his drink.
"My parents were a bit more understanding when one of us brought home one creature or another, though. Probably because my father was a magizoologist."
He said with a shrug.
@Dominique Weasley
Page 2 of 2 •
1, 2
---
Permissions in this forum:

You cannot reply to topics in this forum