current time
Apr. 2021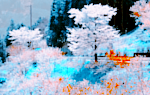 staff
Admin Xaria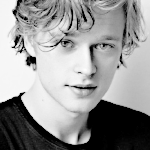 Admin Violet
Who is online?
In total there are
2
users online :: 0 Registered, 0 Hidden and 2 Guests
None
Most users ever online was
139
on Wed Jul 03, 2019 9:12 am
Credits
Skin & graphics made by Xaria. The Harry Potter franchise belongs to J.K. Rowling. All original characters belong to the respective user that made them along with their posts. No copyright infringement intended.
Page 1 of 2 • 1, 2
Dominique walked into the bar wearing an outfit she didn't normally wear. She had on a tight black dress and heels and had her hair and make up down. She wanted to have a good night so she decided to go all out. She walked to the bar top and ordered a martini and sipped it as she sat at the bar
@Javier Morais
Javier didn't think that he got nearly enough time away from the castle. It wasn't that he minded his job, he actually found that he rather enjoyed it most of the time... He just didn't enjoy the fact that he had to spend almost every single moment in the castle or on the grounds. This was one of the rare occurrences he had gotten a break. And where does he head? To the nearest bar, of course. He was sitting there in one of his more presentable outfits, one without burns or holes, surprisingly. That was when someone came and sat at the bar beside him, he turned his head to look and offered a small nod of greeting before gesturing to the bartender to bring him another drink as well. "Allow me to buy your drink?" He asked with his thick Brazilian accent, offering a bit of a smile her way.
Dominique looked up at the man who sat beside her and smiled, "Thanks." She noticed he had an accent and cocked her head to the side, "Is that... Brazilian?" She asked thinking she picked up on where he was from. She smiled when the bartender brought her another drink, "I'm Dominique, by the way."
@Javier Morais
Javier took the drink when it was handed to him and tipped it back. He knew he probably shouldn't go back to the castle smelling like alcohol... But you only live once, right? He gave a nod at her thanks then was slightly surprised at her question.
"I'm surprised you were able to pinpoint it. Yes, you are correct."
He said with a bit of a grin, most people would notice that he had an accent but he hadn't had anyone actually be able to realize where he was from so easily.
"I'm Javier, it is a pleasure to meet you."
He took another drink from his glass.
"Have you been to Brazil before, Dominique?"
He asked, curiously.
@Dominique Weasley
"I went to Rio once for a job I had. It was beautiful. I went during the big festival they have. The Carnival. It was great." She said and took another sip, "Javier. I like that name." She blushed a bit and took another sip to hide her reddening cheeks, "So, Javier, what do you do for a living?" She pushed her hair behind her ear and looked over at him.
@Javier Morais
He nodded when she spoke, Carnival was always a fun time to be in Rio, many people traveled there for just that reason. Though, she said that she was there for a job.
"It is very beautiful there. And Carnival is one of the best times to visit."
He confirmed.
"Your name is very unique as well, it is French, correct?"
He took another sip from his glass, not downing it as quickly as he had been before she had shown up.
"I have recently taken a position at Hogwarts as the Care of Magical Creatures professor. It has been quite the change of pace for me. What iabout you?"
He asked with genuine interest.
@Dominique Weasley
"yes it is french. My mother is french. So me and siblings all have french names. There's me, Victoire and Louis." When he said he worked at Hogwarts she raised an eyebrow, "You may know my brother then. He's in his seventh year. Louis Weasley. Then again, you probably have alot of students" when he asked about her job she shrugged, "I'm a... Hunter of sorts. I hunt down criminals. Outside of the ministries laws." There was really no other way to describe what she did.
@Javier Morais
"All very interesting names. I have quite a few siblings myself."
He said with a bit of a chuckle. He thought for a moment on her response.
"I fear I haven't been able to learn the names of all of my students yet. I only just took the position after the winter holidays."
He was sure he would eventually learn the names of the students in his classes but he hadn't quite been able to yet.
"I have a sister who is in her seventh year as well, though. She transferred here when I took the position."
He responded.
"That does sound fascinating."
Oh, how boring his job at the castle seemed in comparison to that... Or even in comparison to his job of choice of working with dragons in Romania.
@Dominique Weasley
"Are you among the youngest or the oldest? I'm the middle child. But my family is very large. Cousins and aunts and uncles and such." She shrugged when he said her job sounded fascinating, "Growing up with my mother, I was compared to her alot since we look so much alike. I didn't want that. So I went on my own after Hogwarts and ended up finding something I loved that I was good at. I guess fighting bad guys is in the Weasley blood."
@Javier Morais
"I'm the oldest of five."
He responded, the fact that his younger siblings were only actually his half siblings didn't matter all that much to him, not at all really.
"Fighting bad guys is a noble cause."
He truly believed it, he would do anything to hunt down the bad guys who had had a hand in his parents' deaths.
"I followed after my father in many ways after I graduated. He was a magizoologist and I went on to work with dragons in Romania for a few years."
He spoke fondly of his time there, the danger of the job only had made it that much more enjoyable for him.
@Dominique Weasley
Dominique was surprised when he said he was the oldest of five, "Wow. That's alot. My father is a child of seven." She blushed when he said her job was Noble and scoffed a bit, "Someone has to do it. Why not me?" She raised an eyebrow when he mentioned Romania, "My Uncle Charlie works with dragons in Romania. I visited him once and got to hold a baby dragon. It was so tiny. Then it tried to light my shirt on fire." She said with a laugh and another sip of her drink. She noticed it was empty then and set it on the bar, "Do you miss it there?"
@Javier Morais
"There are quite a few of us, I could not imagine there being two more."
He agreed. Especially since at this point he had three who were at the point in their lives they still needed a guardian which so happened to be him.
"I guess that is one way to look at it."
He said as he finished the liquid from his glass. He laughed when she spoke of her experience in Romania.
"The babies can be very cute, but they also tend to be pretty ornery."
He confirmed. Her next question gave him a bit of pause.
"In a way I do, working with dragons was what I had always wanted to do, but it is not bad here. And it wasn't very realistic to drag my siblings from Brazil to Romania."
It had been bad enough to have had to drag them here to attend Hogwarts.
@Dominique Weasley
"It's always a full house at the burrow. But it's full of love. I remember one time my Aunt Hermione-" but she stopped. It still pained her to think about to sometimes. She shook her head and out on a fake smile to make it seem like she was ok, "Never mind. It's silly" She listened to him and managed to connect the dots, "I take it you are your siblings guardian? Based on the way you talk about them."
@Javier Morais
Javier picked up on the fact that something changed when she began talking about her aunt Hermione. That was when it dawned on him, he had heard about her death when he had first come here. Of course, it would make sense she would be sad about it. But she put a smile on anyway, even if it did seem a little forced. "I'm sorry about your loss." he said genuinely. Though, he let the subject change when she did, not wanting to make her dwell on the unhappiness. Though, it seemed they were leaving her own unhappiness and drifting into his own. "Yes, they have been in my custody since just before Christmas when our parents were killed." it hurt to talk about them, he missed them. But he kept up the strong front. "Since I was the oldest, they became my responsibility." he said with a bit of a shrug.

@"Dominique Weasley"
"Don't. I don't like all the apologies and condolences. I don't like the looks people give me when they find out my last name." When he said that his parents were murdered, she gave out a soft gasp, "I'm so sorry." She knew it was hypocritical of her. "You're a good brother, I can tell you that. Not many men would do that. They're all about their freedom and such."
@Javier Morais
Javier dropped it when she said for him to, raising his hands in mock surrender. Not that he was trying to make light of her struggle or anything but his intention was to maybe lighten the mood a little bit. "It is a difficult thing but one we're all dealing with." he said, not calling her out on her hypocrisy. He knew what she meant by hating the pitying looks that came from others finding out. "I doubt that I'm the role model they should have." he said with a chuckle, I mean, he was sneaking out of the castle to go to the bar every chance he got. "but family has got to stick together, so I do what I can." another shrug, as if it wasn't a huge sacrifice to give up his freedom to take in his younger siblings.
Dominique nodded and held up a finger for another drink. She smiled when it arrived and took a sip. "Family is one of the most important things. Unfortunately my job takes me on the road alot, so I don't get to see them often. This is actually the first time I've been home in about 4 months. It's hard being so far away sometimes." She twirled a strand of hair around her finger and slowly looked him over. He really was fit, wasn't he? "So, I take it there's no Mrs. Javier waiting up for you?"
@Javier Morais
Javier nodded to the bartender to have another drink of his own brought to him as well. He nodded. "when I was working on Romania I was only able to make it home a couple of times a year, so I know what it's like to be away from family." he could relate, even if now it seemed like he was always close to them. It wasn't like he really minded that aspect of it all. He chuckled at her question. "Definitely no Mrs. Javier. I take it that you have no one waiting up for you either?" otherwise, if there was this could be rather awkward. "Are you in town for a while this time?" because maybe he could ask her to dinner or something if so... she was definitely gorgeous.
"But it made the time together more special." She laughed when he asked if she had anyone waiting for her "Hardly. I don't usually mix well with others. Men think I'm too... Abrasive." When he asked if she would be in town long, "I've actually been thinking of staying around for a while. Why do you ask?"
@Javier Morais
"Yes, it did. That is true."
He confirmed, knowing that she must be speaking from experience as well. He chuckled when she said she didn't usually mix well with others.
"You don't seem all that abrasive to me."
Then again, he was used to hanging out with a rough and tumble sort, so maybe it wasn't a surprise. He took a drink from his new glass of alcohol as she asked why he would ask if she would be in town long.
"Curiosity..."
He started, then continued on.
"And I was wondering if you would be free this weekend and would like to grab dinner? It is a Hogsmeade weekend at the school, so lucky me, I have the freedom to roam the town under the guise of supervising."
He said with a chuckle. He wasn't really one for supervision. Sure, he might step in if it was really needed but he was more about letting the kids figure things out if possible.
@Dominique Weasley
"You haven't seen me on a hunt. I get... Pretty brutal. Don't let my size fool you." She said winking at him and finishing off her drink. When he asked her if she wanted to get dinner with him she smiled again, "I would love that. Dinner sounds great. I have to go shopping for a dress anyway. I'm volunteering to chaperone the spring fling." She pushed her hair from her face and looked into his eyes, "I didn't expect a handsome man to ask me out when I came here."
@Javier Morais
"Comes with the job, I'm sure. Can't expect to go after dangerous criminals without being a bit dangerous yourself." He said with a shrug of his broad shoulders. "7 o'clock at the Three Broomsticks?" It was the only place he really knew of to grab dinner in Hogsmeade since he had only actually been there a few times. He then heard her mentioning of chaperoning the spring fling at the school, well, at least the whole thing might not be terrible then. "Well, at least I will have something to look forward to chaperoning the event as well, I had been dreading it." He explained, though he wasn't quite dreading it quite as much now. "I hadn't expected to run into such a beautiful woman to ask out when I came in here." He said with a chuckle.
"Exactly. They tend to underestimate me. They learn that that is a mistake." When he suggested the three broomsticks she nodded, "Sounds great. Gives me time to shop." She giggled softly and blushed, "Gives me something to look forward to as well. As for beautiful, that's sweet of you, but I'm quite average." Dominique had never been one to think of herself as attractive.
@Javier Morais
"Makes things easier for you if they choose to underestimate you. Let them let their guard down then get them, sounds like a solid plan to me."
He responded as he finished off the last of his drink.
"I will be looking forward to it then."
He said with a smile. Then he chuckled at her statement.
"It does seem as if we have a difference in opinion. I do not think average describes you in the least."
He said truthfully. Sure, he barely knew her but in both looks and personality thus far, she didn't seem average to him.
@Dominique Weasley
"That it does. And it really is. They think I'm so petite and soft and then I'm rocking their jaws with a single hit." She smiled softly at him and laughed, "You probably only feel that way because of my veela blood. My mother is a veela and me and my siblings have some of her... Appeal" she pushed her hair out of her face as it kept coming loose and hanging in her eyes, "Now you on the other hand. Well... I'm sure you've been told you're attractive multiple times before."
@Javier Morais
Page 1 of 2 • 1, 2
---
Permissions in this forum:

You cannot reply to topics in this forum