current time
Apr. 2021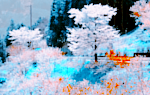 staff
Admin Xaria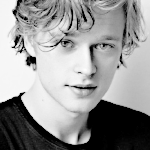 Admin Violet
Who is online?
In total there are
2
users online :: 0 Registered, 0 Hidden and 2 Guests
None
Most users ever online was
139
on Wed Jul 03, 2019 9:12 am
Credits
Skin & graphics made by Xaria. The Harry Potter franchise belongs to J.K. Rowling. All original characters belong to the respective user that made them along with their posts. No copyright infringement intended.
Just when Keir was approaching the great hall for dinner, he'd seen something and made a quick diversion to the doors leading to the grounds.

He wasn't entirely sure what made him do it. Keir did love his sisters, but sometimes he felt a sharp surge of panic when he caught sight of Lorna. He realised that he had to act a certain way around her, but it was increasingly difficult to keep up the performance. All he wanted to do was tell her how he spoke to Rose Weasley, or that he was struggling to understand why he shouldn't be talking to people like her.

Keir made way to the bank of the lake. It was growing darker, and he was practising hand stands. Being able to walk along by his hands unaided by magic was more appealing than studying sometimes.


"Keir Macgregor, what in the world are you doing?"
She called out to him as she walked down towards the lake to see him doing handstands. What nonsense. She placed one hand on her hip as she reached him, waiting for an explanation. Surely there were so many things he could be doing with his time, more productive things. Yet here they were. Her foot tapped slightly, impatient in her waiting. Patience never was her strong suit.
@Keir Macgregor
... in the world are you doing?

Ah, the dulcet tones of his sister.

His elbows buckled and he was flat on his back ("Oof.") but he'd managed to turn his head a fraction to give her a look of nonchalance. After that, he quickly scrambled to his feet and continued to look casual.

"I was just... enhancing my agility," No one would say 'enhancing' In a casual way. He was clearly straining to think of a good excuse. Perhaps he should change the subject: "So... how've— have. How have you been?" He had to talk 'properly'.
Lorna didn't move, keeping her hand there on her hip as she watched him fall flat on her back. She did roll her eyes as he literally scrambled to his feet. Goodness, she really needed to whip him into shape if he was going to not be a complete disgrace to their family.
"Enhancing your agility?"
She asked, not at all convinced of his reasoning behind his goofing off.
"You have remembered your manners, at least you have not reverted completely back to being some sort of ape man."
She said with a bit of a smirk.
"I have been doing quite well, actually. How about you, Keir? Anything exciting happening with you lately?"
She asked with what she hoped would appear to be interest, and in a way she was interested. She just wished Keir could be more like she knew their father would want him to be.
@Keir MacGregor
He flushed deeply. As much as he liked to feel the freedom of doing what he wanted, he always felt shame when being confronted about it. He didn't like to feel like a rebel. A lot of rebellious types relished in their disobedience, but Keir always had a bit of guilt at the back of his head. Now it was being brought further forwards as he looked at the judgemental eyes of his sister.

"Not really..." He felt as though he couldn't tell her anything. Especially what had truly excited him, like actually making friends with people. Undesirable people, like Rose Weasley...

"It's your birthday in a few months' time!" Good change of subject there. "Is there anything you'd - would. Anything you would like?" It was getting more difficult to speak like that.
Keir was not a lost cause, at least that was Lorna's way of thinking. The boy at least had the good grace to look embarrassed when she had called him out on his foolishness. Had he not then she might think him a lost cause. But she let it go when he at least look embarrassed. And because of that, she let herself relax just the slightest bit, giving him the pass this time.
A small smile tugged at her lips when he mentioned her birthday, she hadn't expected any of them to remember. It wasn't like birthdays tended to be that big of a thing within their family. Lorna was pretty sure her parents saw them as frivolous. But it was nice to have Keir remember and ask her what she might want.
"Oh, I had nearly forgotten."
She said as she ran her hands through her hair for a moment.
"I don't exactly know what I would like..."
She said a little thoughtfully.
"I am surprised you have remembered, you know mum and dad don't put much emphasis in birthdays."
But for once, she wasn't reprimanding him... Actually, she was thinking that even if just that one small thing, that it was a little silly that they barely acknowledged the passing of time as they did.
@Keir MacGregor
---
Permissions in this forum:

You cannot reply to topics in this forum