current time
Apr. 2021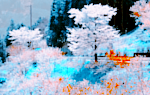 staff
Admin Xaria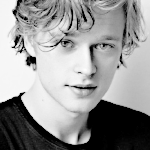 Admin Violet
Who is online?
In total there are
3
users online :: 0 Registered, 0 Hidden and 3 Guests :: 1 Bot
None
Most users ever online was
139
on Wed Jul 03, 2019 9:12 am
Credits
Skin & graphics made by Xaria. The Harry Potter franchise belongs to J.K. Rowling. All original characters belong to the respective user that made them along with their posts. No copyright infringement intended.
Carina had asked Louis to meet her at the lake so she could give him something she had bought for him. She stood under the big oak tree and waited for him to arrive, a gift bag at her feet. she was kind of nervous about giving him the gift, as it was very personal, and they were no longer together. But she wanted him to know she had her support no matter what.
@Louis Weasley
Louis didn't really know what to make of Carina's suggestion to meet. He considered not showing up, but contemplated what would be more hurtful to her. Not showing up, writing an apology letter and owling it to her dormitory, or actually adhering to her wishes? He thought, maybe, he may have made the wrong decision in coming...

The last thing he wanted to do was lead her on.

"Hi Carina, I'm sorry... I can't stay long..." Perhaps that was good enough to suggest that this meeting was brief.
Carina looked up when she heard Louis voice and nodded, "That's fine. Just wanted to give you this. I got it when we were together but it took a while to get made and such." She said holding out the bag. Inside was a personalized healer coat with his name on it for when he went for his internship. She chewed on her bottom lip and watched him nervously, hoping he liked it when he opened it.
@Louis Weasley
Louis took the bag wordlessly at first. He wondered whether he should really accept it in the first place, but when she mentioned that it had to be made...

All of a sudden he felt like the worst person in the entire world.

Whatever was in there was something he didn't deserve from her, he knew that. His politeness reminded him that he should thank her. "Thank you," He began to take the package out of the bag and unwrap the contents.

When he held it up, he realised what it was. His name was stitched onto it. Louis looked and felt incredibly sad all of a sudden. He looked at the coat as though it was disappointing, but really it was the opposite. It was incredibly thoughtful. Should he accept it? Or give it back to her? His moral compass was spiralling in all directions. "You... shouldn't have done this..."
Carina shrugged when he told he she shouldn't have gotten him the coat, "I wanted to. I was your girlfriend and I wanted to show that I supported you. And that I-" but she stopped herself. Should she say what was on her mind? This was the first time it had been just him and her and they could actually talk since the break up, "I wanted you to know that I supported you and that I loved you." She cleared her throat a bit embarrassed, "That hasn't changed just because we split, Louis." She then felt the need to lighten the atmosphere, "Well try it on, then. Let's see how it looks."
@Louis Weasley
Something churned away painfully in his gut. This didn't feel particularly nice at all, as he was struggling with gratitude and keeping up a civil association with Carina. If anything, he saw that this was teasing her. Of course he felt sadness, and guilt, but he wasn't sure in what context.

Louis found himself trying on the coat. It was slim-fitted, and sculpted his body well.

"How did you get the measurements for it?" He asked, not being able to hold back his amazement. He supposed he had several long coats that he wore over the course of winter. He couldn't help liking the coat. But inside he just felt awful.
"I never reveal my sources." She said with a wink before laughing a bit. She was trying her best to keep up appearances, when in reality she felt like she was dying inside. She missed him so much and it hurt more than anything. She wanted to hug him right then but she knew she couldn't, "It looks really good in you. Figured you could use it for your internship if you want. I know that you're doing that next year. And i still wanna be in your corner."
@Louis Weasley
"That's right, I'll be starting in September."

He still wanted to keep this as platonic-sounding as possible.

"Well... thank you, Carina..." He didn't really know what else to say. Was it even right that he kept something like this, and wore it? Perhaps she felt it was somehow his acceptance of her, and that there was still hope for a relationship. There might be a small part of her that hoped?
Carina smiled at him, "Of course, Healer Weasley" she giggled again and smirked, "Well I gotta go. Study group with Malia and the girls." She ruffled his hair and kissed his cheek before turning and walking off, "Later, Weasley." She shouted over her shoulder as she walked towards the castle.
@Louis Weasley
---
Permissions in this forum:

You cannot reply to topics in this forum