current time
Sep. 2020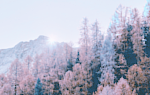 staff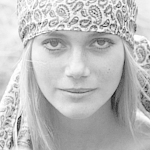 Admin Xaria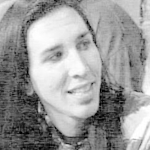 Admin Jules
Admin Topher
Who is online?
In total there are
4
users online :: 0 Registered, 0 Hidden and 4 Guests
None
Most users ever online was
139
on Wed Jul 03, 2019 9:12 am
Credits
Skin & graphics made by Xaria. The Harry Potter franchise belongs to J.K. Rowling. All original characters belong to the respective user that made them along with their posts. No copyright infringement intended.
Being muggleborn, Wade had no magical recipients to receive his letters. He wrote to his Mum every now and then though, just to keep her happy. He'd never admit to actually worrying about her loneliness, which is why he preferred doing all this without others prying.
It was kind of annoying though. Sending a text message would be so much quicker, but the technology interacted with whatever magic was flying around Hogwarts. His phone didn't even turn on. There were rumours about an older boy who managed to overcome the obstacle, and honestly Wade wondered if he should seek him out.
He'd just about finished writing his letter, when he heard footsteps ascending the staircase outside...
@Lily Potter
Nearly everything since new year had felt like a nightmare to Lily and she had found herself writing to her parents.  For the first time ever she hadn't even been sure she wanted to come back to Hogwarts when the term had started again.  
Still she was here and for once in her life she actually felt scared.  Not just for herself but for her whole family.  She had always thought of her aunt, her uncle and her father as being untouchable.  They had defeated you know who after all and they where supposed to be powerful.  The whole incident had scared her mote then she wanted to admit and she was willing to beat everything she had that if it wasn't for her namesake, her robes would hold a colour other then scarlet.
She felt like a fraud in Gryffindor right now.  She felt almost scared of her own shadow.  She knew the stories of her families accomplishments and didn't know how they did it at her age.  
She knew her defiance against her name suddenly felt stupid too.  Yes she hated the attention it brought her, but did she really know how her father felt about it.
She had a letter for each of her parents as she walked into the Owlery, partly stopping in her tracks when she saw someone there.  She relaxed slightly when she recognised Wade, hoping though that he would pay to much attention to her.  She knew her eyes were red not so much from crying but from not sleeping as much as she should.  As a muggleborn, she had found it easier to at least try to get to know him in their first year.  Muggleborns generally weren't as aware of who her father was.  "Hey Wade.  What brings you up here?"  She asked trying to at least be polite then immediately hating herself for saying anything because she knew how stupid that was to ask.  Why else would one come to the Owlery.
@Wade MacKenna
He could probably relax a little: it was only Lily.

Quickly he shoved the letter inside of the envelope and secured it haphazardly. "Hey. 'M sendin' a letter..." He mumbled, in his usual begrudging tone of voice. Not wanting there to be the slightest opportunity of it being read, he turned to the school owl and waited for it to stick out its leg.

... but it didn't seem to want to. Wade scowled at it. "C'mon stick out y'leg y'stupid— ARGH!"

The owl had nipped him, hard, on his index finger. Acidly he spun to glower at the culprit, and tried to scare the bird by making a wild gesture in its direction. The owl merely flew off to a higher ledge, and hooted smugly from above. Wade was seething. He'd dropped the letter, but was too busy making evils at the owl to notice.

@"Lily Potter"
Lily had been about to give him advice on how to treat the owl when it bit him and she could see him sending rude gestures at the owl.
She found herself laughing but the smile never really reached her eyes as she slipped forward and picked up his letter, careful to keep it folded. She pulled a box of owl treats from her robs and passed him one with his letter. "I brought these for my owl, but she doesn't really need both of them anyway. Mum said the schools owls have always been temperamental like that though", she stated. "I would let you borrow Pandora but..." she trailed off and simply held up her own letter. "Hopefully the treat will help you with them though."
She called her owl down and gave her her treat, scratching the birds head as she thought for a moment. "I think its nice that you still write how to your family or old friends. I mean, I am sure they miss you." She busied herself tying her letters to the leg her owl held out for her and her hand signal, waiting for him to respond to her assumption.
@Wade MacKenna
Upon hearing her carefree sort of laughter, Wade's annoyance relaxed a little. When she handed him his letter along with a treat, he took it back rather quickly and made sure to stuff the letter in an envelope.

"Thanks," He muttered quickly, writing the address now.

As he tried to work with the owl that had bitten him with a treat, he was surprised when it swooped down and took it. Then, it appeared to stick out its leg. So it needed payment beforehand, eh? As he attached the letter to the owl, he turned a little red at what Lily said. She thought it was nice. Well, he didn't really want to be thought of as nice...

Still, he felt a little less cagey about sending a letter to his Mum now.

"My Mum doesn't have many friends..." He explained, turning redder still. It felt weird to start admitting this. "Yeah - she probably wants to hear from someone else other than my stupid Dad. All he does is complain and moan all day." That justified his reasoning. Wade was sparing her the horror of being in solely his company.
---
Permissions in this forum:

You cannot reply to topics in this forum