current time
Sep. 2020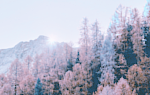 staff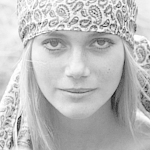 Admin Xaria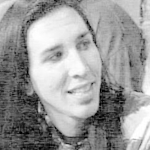 Admin Jules
Admin Topher
Who is online?
In total there are
4
users online :: 0 Registered, 0 Hidden and 4 Guests
None
Most users ever online was
139
on Wed Jul 03, 2019 9:12 am
Credits
Skin & graphics made by Xaria. The Harry Potter franchise belongs to J.K. Rowling. All original characters belong to the respective user that made them along with their posts. No copyright infringement intended.
Since the lift on unforgivable curses, Deimos realised that he hadn't taken full advantage of it yet. He had celebrated a little too heavily with the other Death Eaters: indulged too much, smoked 'til his throat was hoarse, snorted far too many thin lines of questionable composition. So, more or less, doing what he always did.

He sat at the tavern with a crate next to him. His newest acquired shipment.

Maybe some idiot could walk into the tavern who he could casually torture, or someone who could be in on the fun. Either way, he was itching to do it in plain sight.


Domonique decided to check out a new pub that night and found herself inside Bloodlust. She looked around the place and questioned the types of people in there. But she didn't care that much, Austin wasn't around to control her just then. She walked to the bar and ordered a double firewhiskey neat.
@Deimos Lestrange
... or-maybe-he-could-just-forget-all-that-and-have-a-good-time-with-a-cute-blonde-again!

He watched the girl cross the pub. She can't have been older than he was, probably a bit younger. There were men watching her, of course. They would have watched anything remarkably young and female, but she did have that little something extra. Maybe it just came with the allure of being a blonde? Everyone liked a blonde, right?

"Hey," He said to her, leaning over the crate on the bar stool next to him.
Dominique looked up when someone approached her and she smirked, "Deimos Lestrange?" She recognized the man as someone she had gone to school with. She hadn't seen him in a few years though and she was rather impressed with how he turned out.
@Deimos Lestrange
"Yup."

Reputation precedes. He didn't consider the idea that they could have gone to school together.

"And who're you, sweet'eart?"
Dominique sipped on her drink and chuckled softly, "Dominique Weasley. I was a year or two younger than you st school." She smiled and could feel a few people staring at her due to her veela charm. It bothered her at times, but she didn't care right then, "Do you want a drink?"
@Deimos Lestrange
"Ah, right, yeah."

His eyes were gleaming with a sort of mirth. Was it pure coincidence that a Weasley wandered in when he was feeling particularly experimental? She was pretty, he thought. Sort of in that model-type of way. He liked the idea of boning a model, then again he could find a reason to screw pretty much any girl: they all had their ways of reeling him in.

Like that thicker girl, Cherry. She was naughty.

"Firewhiskey as well, then." Like he'd ever refuse any kind of drink offer. "Ain't ya scared a bit? Nutters all about recently, using dark curses on people like you?" He lent his palm in his hand, and grinned nonchalantly. In his peripherals, he was sizing up her chest underneath her clothes.
Dominique looked back at the bartender and held up two fingers for two more drinks. She finished the one in her hand and out it down before picking up the two new ones and handing him one, "I'm not scared of that. I hunt down scumbags like that on a daily basis." She then looked up at him and smirked, "Are you a bad guy?"
@Deimos Lestrange
Deimos took his drink, and raised it as a thank-you. He took a sip, then put the glass back down; gazing thoughtfully into the bar.

"Am I a bad guy?" He repeated, tapping his finger on the edge of the bar. "Well. I generally cheat, lie, launder and tax evade. I do whatever I want, and I feel no guilt in doing so. I shag around, and can't stand the thought of being tied down by anyone. Then I do it all over again the next day, after sleeping pretty well at night - well - unless I've taken something really heavy-goin'," He added thoughtfully. Sometimes saying the absolute truth sounded so repulsive, people didn't believe him.

"So am I on your hit list?" He dared to ask, sneering at her.
Dominique listened to him and scoffed, "Not quite. I hunt people that kidnap and murder and rape and torture. You're not at that level." She noticed the sneer and cocked her head to the side, "Was I supposed to say yes to stroke that ego of yours?" She asked before raising an eyebrow and sipping her drink.
@Deimos Lestrange
"When ya said hunt, I thought you were one of those pretty little distractions the goblins employ to axe down tax evaders," He laughed loudly then. "Nah, I'm just messin' around with ya."

Murder, rape and torture?

He supposed something could be said about the number of livelihoods he had essentially destroyed by tricking people into buying counterfeit goods. The problem was, they could never draw a definite line and link it back to him.

"Hey, you wanna play with me, Weasley?" He asked, out of the blue.
"Yeah no. I don't work for the goblins." When he asked her if she wanted to play with him, she wrinkled her nose a bit, "Play meaning what, exactly?" She knew where he was probably going with that, and to be honest, she wouldn't mind. She was in town for a while so she might as well have some fun, right?
@Deimos Lestrange
"A'ight."

This probably wasn't what she was expecting.

Deimos tipped back the remainder of his drink. He hopped off the bar stool, swung his arms about a bit to loosen up, then took out his wand very quickly.

"Imperio." He said, almost lazily, while pointing it at her.

Stand up.

Let's keep the order simple for now. He hadn't actually performed the Imperius Curse for a while, an certainly not after the legalisation.
Dominique didn't have a chance to prepare herself. Suddenly her mind was dark, but she could feel her body responding to the orders she heard. She stood up. She tried to fight her way out. Out of the darkness. If she could find light she could fight back.
@Deimos Lestrange
It was a shame that she was attractive. A real shame. But she was a Weasley...

Open the crate. Get out one of them, and hold it.

They weren't fully grown adults yet. Brazillian whiteknees - tarantulas - for some reason there was a market for them amongst wizardkind. He hadn't the slightest idea what they were used for: possibly as ingredients, or pets, or for poisons but it didn't really matter, so long as there was a price.

He never really thought this as entertainment before, but he was beginning to see the appeal...
Dominique hated spiders. She had a huge phibia of them. The way they crawled, all the eyes and legs and the fur. Bugs shouldn't have fur. But she couldn't fight the command. As much as she tried to stop herself, she reached into the crate and held the spider. She was screaming internally and wanted to throw the bug across the room. She felt tears fall down her face and she knew she was crying.
@Deimos Lestrange
---
Permissions in this forum:

You cannot reply to topics in this forum