current time
Apr. 2021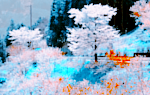 staff
Admin Xaria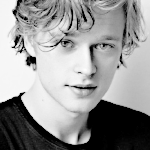 Admin Violet
Who is online?
In total there are
2
users online :: 0 Registered, 0 Hidden and 2 Guests :: 2 Bots
None
Most users ever online was
139
on Wed Jul 03, 2019 9:12 am
Credits
Skin & graphics made by Xaria. The Harry Potter franchise belongs to J.K. Rowling. All original characters belong to the respective user that made them along with their posts. No copyright infringement intended.
Page 1 of 2 • 1, 2
Louis had booked one of the private study rooms for himself way in advance, but with all what was happening he decided to send an owl to James's dormitory and invite him to join. It was becoming difficult to talk privately at Hogwarts nowadays. Those who spoke their minds were under scrutiny, particularly regarding the new legalisation of unforgivables...
Anyway, they needed to talk about a fair few things.
Louis had his homework and assignments spread out over the table, but he wasn't really concentrating on them. He just gazed at them idly and waited for James's arrival.
@James Potter
After he had read Louis' owl, he figured that this must be
really
important, so James decided to go ahead and head down even if he was in the middle of songwriting.
James made it to the private study area splattering his notebooks all over the table.
"What is it, cuz?"
@Louis Weasley

Louis looked up, and smiled at James. His smiles had obvious signs of falseness nowadays, particularly as he was worrying a lot more than usual.

"It's about your brother," He said, underlining something in his notes that caught his eye. "I know you're worried about him. I'm worried too."

He was worried about all of them, all the time.
"I'm genuinely concerned I'm going to just wake up to him being dead. I don't want to lose my brother..."
He sighed thinking about the seriousness of the situation.
"His boyfriend or something has been doing his best, but he can only do so much being 14. He's literally been scavenging through my room to find my stash! I may have to start hiding it with your things as I don't think he'd look there..."
@Louis Weasley

He smiled reassuringly at James. It was a genuine smile that time. He realised that he was concerned, and Louis had no idea that Albus was going that far to secure things (clearly, he wouldn't bother with Louis's dormitory as he probably knew he kept nothing like that in there).

"I understand that you'd think that way, but he's not going to die," James was catastrophizing and probably needed to hear that. Louis sounded very certain. "... and I also realise that you giving him a telling off seems the best thing to do, but I think we could approach it in a different way."


He crossed his arms.
"I gave him all sorts of lectures and even smacked him a few times. Literally nothing has been working!"
It was
frustrating
.
@Louis Weasley

"Yeah..."

Louis put down his pencil.

"I know this may seem kind of neglectful and cruel, but I think it might work better if we ignore the rebellious behaviour," That's how Louis saw it: an 'acting out' phase. He tended to think too much of people that they could change, or that their true selves were good and virtuous. "In other words, maybe we should just let him do what he likes..."

He knew it was controversial to say this, and expected now a lot of backlash from James.
"What?! Are you insane?!"
James was seriously questioning his cousin's thought process.
"He's self-destructing! If we let him do that, he might end up in St. Mungo's for huffing a Weedosoros potion!"
@Louis Weasley

"I don't think he'll be that stupid," Louis said definitely, "That doesn't mean we're not keeping an eye on him. I just don't think the lecturing and the attention we are giving him is having any positive influence."

Louis sighed sadly.

"I don't like it either, James. The only other thing is - Faye mentioned something about talking to the Professors. Maybe educating about substance abuse. I'm not sure if that will be effective though."

He lent his chin in his palm.
"I think we should try getting all the adults in our family. You know its serious if I was genuinely considering writing to my dad about it."
@Louis Weasley

"I just don't think we should be crowding him, or staging an intervention..."

He knew that sometimes he still just liked being alone. He liked to be able to be with his own thoughts and feelings, try to make sense of things, did what he could to grasp exactly what this all meant.

"I know Albus's way of coping isn't exactly healthy, but as long as he's not seriously hurting himself or others..."
"I know Al better than anyone! He needs help, Louis, help!"
@Louis Weasley

"I'm not suggesting that you don't," He said calmly. "Perhaps every strategy is worth a try..."
"And if we try that one, we're lucky if he doesn't end up in St. Mungo's mortuary ward..."
@Louis Weasley

He still couldn't help but feel as though James was being melodramatic.

"What do you think we should do?" He asked diplomatically.
James had to figure out how to answer Louis' question.
"Take him to see a mind healer or something."
@Louis Weasley

"Hmm."

He didn't like the thought of forcing anyone to do anything, and he had a feeling Albus wouldn't like it either.

"I suppose counselling might help..."


"There are counselling services outside of Hogwarts. St Mungo's. But I can't really see Albus agreeing to go to St Mungo's. Then he will feel as though there is something very wrong with him. That sort of suggestion may cause him to act out even more, I don't know..."


"Do we have any other option that won't potentially end in death?"
@Louis Weasley

Hmm.

"Perhaps Fred could talk to him."

That was a little out the blue, but it was an idea.
"By talk, I'm guessing you mean have Al help Fred kill pests on the school lawn?"
@Louis Weasley

"That's not a bad idea..."

Fred always said something about rifle shooting being a great way to relieve stress.

"Well, Fred is an adult... but he's still our generation. He probably has a few regrets, too. I suppose that was my line of thought there..."
Page 1 of 2 • 1, 2
---
Permissions in this forum:

You cannot reply to topics in this forum