current time
Sep. 2020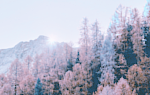 staff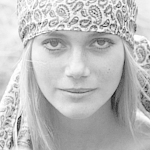 Admin Xaria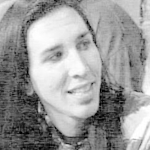 Admin Jules
Admin Topher
Who is online?
In total there are
5
users online :: 0 Registered, 0 Hidden and 5 Guests
None
Most users ever online was
139
on Wed Jul 03, 2019 9:12 am
Credits
Skin & graphics made by Xaria. The Harry Potter franchise belongs to J.K. Rowling. All original characters belong to the respective user that made them along with their posts. No copyright infringement intended.
Cassandra quickly guided the pair out of Hogwarts and towards the shrieking shack, a place where Cassandra was pretty sure they weren't going to be interrupted by people. Arriving there, Cassandra quickly threw up some heavy anti-eavesdropping wards before turning to Baek Min-ji. "So, we know from eyewitness reports that our murderer is Azazel Baptist. The big thing we are trying to figure out right now is motive, and if it's connected to some larger organization," Cassandra revealed as soon as she was sure that they weren't going to be listened in on.
@Baek Min-ji
"Azazel Baptist? I had a feeling there was something odd when I saw his name on a roster. He was a seventh year who previously didn't attend any school from what I saw on his student records."
She paused for a bit.
"Not to say I snuck into Snape's office..."
@Cassandra Night

Cassandra smiled over at her partner in crime, "Well, you are doing better than me. I haven't managed to get Snape to cough up those records. Anything else interesting that you can remember from that file?" Cassandra Listens on, very interested to hear about the contents of the elusive file.
@Baek Min-ji

Cassandra let out an audible breath, letting the information hang in the air while she formulated a plan. "So... how do you feel about kidnapping and interrogating the minster?" Cassandra offers up, getting her wand ready in case the question illicit the wrong response from the other unspeakable.
@Baek Min-ji

It gave Cassandra a fair bit of hope that she wasn't going to have to fight her college. "By people who wouldn't get a second glance when checking out the official plans for the minister's security detail, and access to magical objects that will keep our identities very well hidden." Cassandra let that information hang in the air for a couple seconds, before adding, "I grew up in the mob, you always know what you are going to do if someone turns out to be a rat, even if it's the guy on top."
@Baek Min-ji
"Being unspeakables really has its perks."
She grinned.
"I wonder if there might be anyone who could assist us..."
@Cassandra Night

"Yes, especially an unspeakable with the pedigree that we have managed to develop. They won't think twice about us, probably ask us to help solve it knowing them," Cassanra commented with a little laugh.
"There's no one else on the official side of things that I would want to bring in, but if you know any less than moral compatriot, I am all ears," Cassandra commented.
@Baek Min-ji
"They would!"
Min-ji shrugged.
"I personally don't know any that aren't potentially tied up with the Minister."
@Cassandra Night

"That's the real issue with pulling this type of move, so just us then?" Cassandra asks.
@Baek Min-ji
"It appears so. Where would we take him for such an interrogation?"
@Cassandra Night

"What safe houses do we have available to us. I know some out of the way ones in Knockturn, but they are all officially listed ones. I currently don't have any black sites under my supervision, so we can do that," Cassandra runs down the options, hoping her partner would have something.
@Baek Min-ji
Min-ji tried to think of any places she knew of for such a purpose.
"If nothing else works, we could portkey him to the Korean Ministry..."
@Cassandra Night

Cassandra raised her eyebrow at Min-ji's comment, "You have access to that? I imagine that would cause a international incident, so we probably shouldn't."
Cassandra stood there for a couple seconds, thinking on possible solutions. Then one hit her, one that she really didn't want to do, but one that might work. With a sense of dread in her voice, Cassandra said, "I should call my dad."
@Baek Min-ji
"Very good point."
Last thing she wanted was to get a third party involved.
"Hm?"
@Cassandra Night

"Dad's an old school gangster, has a lot of properties around. Probably has a place he wouldn't mind lending me, and it would be the type of place where screams wouldn't be heard," Cassandra explained. It was very rare for her to tell anyone anything about her backstory.
@Baek Min-ji

"Exactly my thought. On the other hand, it's probably been 10 years since I've talked to dad, so, give me a minute," Cassandra overshared to the other woman. There was just something about her that made Cassandra trust her.
@Baek Min-ji
She nodded.
"I see."
Min-ji didn't even realize that her colleague seemed to be oversharing, and it was mainly because she was used to saying some
extravagant
stories whenever she had to assume a different identity during her assignments.
@Cassandra Night

With that, Cassandra stepped outside to make the call. It was a tense conversation, with a man who would be perfectly fine never hearing from her again. After about ten minutes of this conversation, Cassandra got what she wanted. Walking back into the room, she said, "I got us a place, in a small town in Ireland. A summer house he apparently won in a bet. He did his usual things to it, including soundproofing, but that is more to keep the sounds of my step-mom quiet rather than torture, but it should work well enough."
@Baek Min-ji

---
Permissions in this forum:

You cannot reply to topics in this forum