current time
Sep. 2020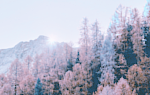 staff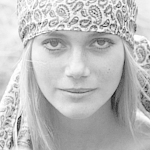 Admin Xaria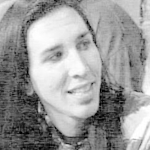 Admin Jules
Admin Topher
Who is online?
In total there are
5
users online :: 0 Registered, 0 Hidden and 5 Guests
None
Most users ever online was
139
on Wed Jul 03, 2019 9:12 am
Credits
Skin & graphics made by Xaria. The Harry Potter franchise belongs to J.K. Rowling. All original characters belong to the respective user that made them along with their posts. No copyright infringement intended.
Page 1 of 2 • 1, 2
Cassandra slumped down against the desk that she had been forced to occupy for the majority of the time that she had been running this investigation. That was a decision that Cassandra was slowly starting to regret, as it required her to mostly work inside the system, something unspeakables weren't really used to doing. Her gut though, was telling her that this was going to be a good thing in the end.
With that thought, Cassandra pushed herself up and back into a presentable position, as she still had one more meeting tonight, with Harrison, one of the few people who knew what was actually going on. It was much easier to prevent leaks and mess ups when you keep those who know everything down to those you mostly trust, and Harrison was probably the only auror that came close to fitting that description for Cassandra.
@Harrison Jetson
Harrison arrived at the desk awaiting to hear some of the developments Cassandra might've gotten over the past month; he was quite stunned by the intel he got, yet he knew better than to deliberately mutter them in Ministry walls.
"Good evening, Cassandra,"
he greeted as he took the seat across from her.
"Have you found anything of interest?"
@Cassandra Night

"Well, we found a pile of death threats in her office, which we need to sort through, there are a whole lot of them," Cassandra informed Harrison. "I'm hoping that we might find a link for a motive in there" Cassandra deliberately decided not to bring up the notes on the various ministry employees, as that was not a thing tha needed to be mentioned inside the walls of the ministry, and till she was 100% sure what outside influences Harrison had mentioned when he gave her the secret Santa present, she wasn't going to mention it to him.
"Now then, did you get anything useful?" Cassandra questioned.
@Harrison Jetson
"Death threats? That's quite something. Are the senders of those threats anonymous?"
Now he was getting especially curious.
"I do, but it's nothing that can be said within Ministry walls."
Harrison was a bit
paranoid
about the possibility of every department being wiretapped.
@Cassandra Night

"Well, we have yet to catalog all of the various different threats. We are hoping to find some indicating details as we go through them, but as of now, nothing yet," Cassandra stated, bringing Harrison's attention to the stack of evidence bags next to her.
Cassandra nodded in response to Harrison's comment, before reaching out and grabbing a piece of paper and a quill, before quickly writing down,
'Where?'
@Harrison Jetson
"Ah."
Harrison had a question.
"Was there a warrant used to investigate the office?"
he wondered trying to hide any hint of chuckling. Maybe he shouldn't have drank a bit before the meeting...
@Cassandra Night

Cassandra gave a slight smile to Harrison at the suggestion. "Well, considering the circumstance, it was quite easy to get quite the lenient warrant out of the correct people," Cassandra comments vaguely, yet hoping her point comes across.
@Harrison Jetson
"How many of them were handwritten? I reckon we might be able to analyze some of the threats in the lab quickly."
@Cassandra Night

"This is the magical world, all of them are handwritten," Cassandra stated, her voice going completely deadpan.
@Harrison Jetson
"Right."
This was awkward.
"My apologies."
How was he going to justify that question?
"I was thinking since she was a muggleborn, there is a chance of younger, more radicalized muggleborns sending her threats. It's a crazy world out there."
@Cassandra Night

There was a second before things clicked in Cassandra's head, "Now that's an odd statement, muggleborn generally like her, so why in the world would you think that some muggleborns would have beef with her. What aren't you telling me Harrison," Cassandra said, her voice getting slowly more and more threatening as she spoke.
@Harrison Jetson
"Ever heard of Selena? A crazed fan brutally and fatally shot her."
He was showing his muggle world knowledge.
"AzazelWasForcedToKillHermione,"
quickly slipped out of Harrison's mouth. In a panic, he covered his mouth unable to believe he just said that.
@Cassandra Night

"Nothing of that sort," Cassandra commented blandly.
"That is something that I have long suspected, and have been trying to find something to back up that idea. With the confidence you stated that, it sounds like you have some information to back up that claim. Do I need to use my methods to get them out of you, or are you just going to tell me," Cassandra stated, her voice staying intentionally flat as she knew it was something that unnerved people.
@Harrison Jetson
"You remember how I mentioned having stuff the Ministry won't allow to be submitted for evidence?"
@Cassandra Night

"Seems to be a lot of that going around in this case," Cassandra comments dryly. "And where can I find this mythical evidence?"
@Harrison Jetson
"Somewhere more secure than here. If I got too specific, IMightBeArrestedForConspiracy."
Hopefully, that was good enough of an answer.
@Cassandra Night

"Well then, shall we get some coffee. I am feeling a bit peckish," Cassandra comments casually, before getting up and walking towards the exit of the ministry of magic.
@Harrison Jetson
He nodded.
"I could use some caffeine, and I can take you to where the evidence is held."
Harrison followed after her making sure to clock out for the night.
@Cassandra Night

"Sounds like a plan, lead the way," Cassandra told the other man as he clocked out. Unspeakable was thankfully a salary position, so she didn't have to worry about all that.
@Harrison Jetson
---Time Skip---
Following a quick stop for coffee, Harrison had apparated himself and Cassandra just outside of the cabin which was home to the Order Headquarters.
"I made sure this location was as secure as possible. I have it set to where the wards won't let the cabin appear to those I either don't have whitelisted or are considered dangerous."
Opening the door, he allowed Cassandra to enter first.
@Cassandra Night

As Harrison explained the security system he had managed to set up, her mind filled with possible holes, "Is it off of appearance, or magical signature that you have the whitelisting tied to?" Cassandra inquires as she walks past Harrison into the house proper.
@Harrison Jetson
"If I tried appearance, it could be too vague at times, so it's mainly by magic signature. I probably set these wards up in a very complicated fashion, but it was a necessity at the time."
If Harrison tried to explain too much, he'd become increasingly paranoid. He shut the door beside him and immediately went to pull out some briefcases.
"In this one are some news articles following the last election cycle. The other briefcase also contains a single note that was written to Azazel Baptist."
Opening up the latter, he pulled out the note and handed it to Cassandra to read.
"This means there were months of planning involved..."
@Cassandra Night

Cassandra nodded at this, happy in the knowledge that if needed be, she could get people into this place. There was a hack for everything, and all you needed is the knowledge of what the people were using to get passed it. Magical signature wards were something common enough that the Unspeakables, as a department, had come up with a solution, though she wasn't going to utter a word of that to anyone.
Cassandra survived the evidence before her. This was interesting information, and it was making her even more eager to get her hands on the minister and see what is going on in that man's mind. "What else do you have?" Cassandra asked, trying to get all the information  on this case that she could.
@Harrison Jetson
"Azazel has come to me with the testimony that he's being forced to give up his soul this month. For his safety, I allowed him to reside at one of my family's estates in exchange for names on the Death Eaters he knows are involved in the Ministry and at Hogwarts."
@Cassandra Night

"You wouldn't happen to have that list available for me, I would be quite interested in having a chat with some of those people," Cassandra stated, absorbing all the information that was being given to her.
@Harrison Jetson
Page 1 of 2 • 1, 2
---
Permissions in this forum:

You cannot reply to topics in this forum