current time
Apr. 2021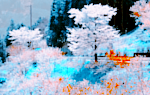 staff
Admin Xaria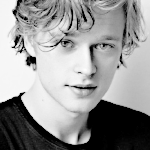 Admin Violet
Who is online?
In total there are
3
users online :: 0 Registered, 0 Hidden and 3 Guests
None
Most users ever online was
139
on Wed Jul 03, 2019 9:12 am
Credits
Skin & graphics made by Xaria. The Harry Potter franchise belongs to J.K. Rowling. All original characters belong to the respective user that made them along with their posts. No copyright infringement intended.
Heejin was doing one of her occasional nightclub performances; feeling the rush and adrenaline run through her veins was always exciting, especially when it appeared as if she was getting good reception. She only performed as a friend asked her to as a way to help raise money for a charity.


Isabel had heard that there was supposed to be a show going on at Euphoria tonight. Usually she wouldn't come to things like this, she only made herself part of the nightlife when it meant making money usually... But some of her friends had talked her into coming and she was supposed to meet them there. And it was for charity, so at least it would be for a good cause. She walked in the club as a girl who was somewhat familiar to her performed. She was good even if the music wasn't something she would normally come out to hear, Isabel had to admit it wasn't bad, though. And the crowd around her was definitely enjoying the show.
At the conclusion of this performance, Heejin was glad to have some time to relax and watch other performers for the night. Wanting to find someone to chat with, she looked around until she spotted someone who seemed familiar.
"Don't you attend Niliton?"
@Isabel Burke
Isabel had been looking around for her friends, but the crowd was too big and by the time the woman on stage had finished her song, she still hadn't spotted them. Though, she saw the girl who was singing approaching her. She smiled, not really expecting the other girl to talk to her. When she did, though, Isabel nodded.
"Yeah, I do. I thought you looked familiar, so I'm guessing you do too?"
She asked with a slight tilt of her head.
"I'm Isabel."
She said.
@Cha Heejin
"Yes. You might've heard about me being into conspiracy theories,"
she responded with a small nod.
"I'm Heejin."
@Isabel Burke
Isabel didn't really hear a whole lot about others because she tended to stick to herself.
"I tend to kind of stay to myself, so I hadn't heard that."
She responded with a small smile.
"Pleasure to meet you, Heejin."
It was times like this where her mother's teaching about manners and such came out full force and then made her feel awkward for being so proper when others weren't. But she just attempted a smile to try to play it off.
@Cha Heejin
Must've been one of the newer students then.
"I don't see you around these parts. What brought you here?"
@Isabel Burke
Isabel shrugged her shoulders a bit at the question.
"I was supposed to meet friends here, they said it was supposed to be a good show. It has been so far but I haven't been able to find them yet."
Not that she seemed too overly bothered. She knew that she would find them eventually.
"They also said the cover went to charity, so it seemed like a win-win."
She said with a smile.
@Cha Heejin
"Ohh, that makes sense! A friend asked me to perform for that reason."
@Isabel Burke
Isabel smiles.
"do you do shoes for charity a lot?"
she asked curiously. It was a noble thing to do.
@Cha Heejin
Heejin shrugged.
"Sometimes if I'm into a cause. I mainly do it for fun and for the art."
@Isabel Burke
Isabel nodded.
"It did look like you were having a great time."
She said with a smile.
@Cha Heejin
"What are you majoring in at Niliton? I'm majoring in music with a minor in history. Strange combination, I know."
@Isabel Burke
Isabel smiled as the other girl spoke of her majors.
"I'm studying Curse Breaking."
It was a broad range of subjects lumped together for a very specialized occupation, but it was all that Isabel had ever wanted to do with her life. She wanted to explore places that no one else ever had, to learn about the history of those places and what they might offer today.
@Cha Heejin
Hm. Interesting.
"What drew you to curse breaking? I know that involves a good amount of charms."
@Isabel Burke
---
Permissions in this forum:

You cannot reply to topics in this forum