current time
Apr. 2021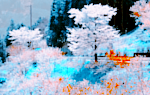 staff
Admin Xaria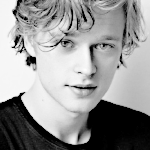 Admin Violet
Who is online?
In total there are
4
users online :: 0 Registered, 0 Hidden and 4 Guests :: 1 Bot
None
Most users ever online was
139
on Wed Jul 03, 2019 9:12 am
Credits
Skin & graphics made by Xaria. The Harry Potter franchise belongs to J.K. Rowling. All original characters belong to the respective user that made them along with their posts. No copyright infringement intended.
(secret santa)
It had taken a couple of days of scoping out for Liliana to get a bead on Catherine Garcia, the name she had pulled for secret santa. After much consideration over her findings Liliana finally came up with an appropriate gift, and being who she was Lili went about delivering the gift in the most unusual way. One of the many tricks that she learned while learning to be a vampire was that some places only ward off spells from unlocking their doors, and the lockpicks, the muggle way of solving a locked door, would work just as well on them as any other random door.
With that knowledge, Lili went out and tested her luck with the door to Catherine's place of work, Liv's bakery. With very little effort she was able to get the door open, and soon made her way towards the kitchen, trying to find the best place to set her gift, a Mandragora plant from her own personal garden. As she looks about for a good place to lay it, Lili hears the front door start to rattle like someone is opening it. Quickly setting the plant down on one of the many workstations, followed quickly by the card she made, Liliana dashed to the darkest corner she could find to avoid her recipient.
@Catherine Garcia
It was early in the morning but yeah Catherine needed to head to the work a bit time before the open today since there was so much to still prepare before the open up. So she had walked towards her place and she was trying her best not make that much of noise since so many people did sleep at this hour still.
When she walked into the bakery she was surprised when the door wasn't locked. She was sure that she had locked it yesterday. She figured something wasn't right. When she walked into the kitchen she looked around there but didn't see anyone there. Instead, she saw the plant on her kitchen table. "Weird," she mumbled slowly. She approached the plant and could tell it was mandrake, which meant no loud voices. "Is anyone here?" she had to ask quietly and looked around here. She didn't see anyone really.
@Liliana Walsh
Liliana did her best not to laugh as she watched the girl cautiously make her way through the bakery and inspect the gift that she had left behind. She did let out a giggle though as the girl whispered. Taking that as her cue to step out of the shadows, Liliana stepped away from her hiding place and state, "You don't have to whisper, nothing in here is gonna wake up."
@Catherine Garcia
Catherine sighed and looked at the other girl there now. She wasn't sure why she was there even. "Well, you never know. Technically my aunt lives on the second floor of this place," she had to say there now with a small smile on her face, which was true. She had an apartment across the street, she just wanted her own place rather than living with her aunt. "Anyways why are you here?" she asked the girl now.
@Liliana Walsh
Liliana ignored the girls first comment, instead stalking towards the person. Then the girl asked the question Liliana had guessed she would ask, "I am here to deliver your gift. I prefer the theatrics, so here I was setting up. I intended to be long gone before you ever arrived."
@Catherine Garcia
Catherine just rolled her eyes there now. She had never expected any of this really. "Oh, I see. Thanks for the gift then. I guess you wanted to be secret then," she said with a small smile on her face.
@Liliana Walsh
"More mysterious than directly a secret, as I mentioned, I have a flair for the dramatic," Liliana commented with a flourish. "Now then, is there anything else you wish from me?"
@Catherine Garcia
Catherine smiled. "I guess you can be that," she mumbled it. "No, you may go," she said with her with a small smile now. She wasn't even sure what she will do with her gift.
@Liliana Walsh
---
Permissions in this forum:

You cannot reply to topics in this forum