current time
Apr. 2021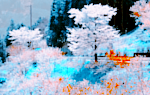 staff
Admin Xaria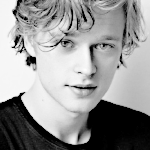 Admin Violet
Who is online?
In total there are
3
users online :: 0 Registered, 0 Hidden and 3 Guests
None
Most users ever online was
139
on Wed Jul 03, 2019 9:12 am
Credits
Skin & graphics made by Xaria. The Harry Potter franchise belongs to J.K. Rowling. All original characters belong to the respective user that made them along with their posts. No copyright infringement intended.
Sephy decided to go grab some dinner that night and went to one of her favorite restaurants in Knockturn alley, she was in the mood for some chicken and so was her son obviously since as soon as she walked into the restaurant he began to kick and move around like crazy. He was going to be the light of her life for sure and she'd teach him her beliefs and hopefully one day he'd follow in her footsteps. The red head was escorted to a booth and sat down. She was glad she could still fit in a booth since her son was growing like crazy. The red head had ordered a simple water while she looked over at her menu to see what she'd like to eat.
@Javier Morais
Javier had come to enjoy this restaurant in Diagon Alley. It was a dark little place where he could come to eat when he wasn't obligated to be up at Hogwarts castle and the food was always good enough. So, on this rare night that he had free he had walked into the place only to end up being seated at a booth nearby a familiar face. He thought the term loosely, he remembered one crazy night with her after meeting at a bar, she had snuck out the next morning before he had awakened. Which was normally Javier's MO. He went to give her a nod of acknowledgement when she happened to look his way. He wasn't paying much attention and the way the benches were didn't give him a very good look at her to see anything different for the moment.
Persephone happened to look around the place she was in and when she spotted the familiar face of her unborn's son father acknowledge her she gave a small nod but then proceeded to hide her face with her long red hair. Damn it if she knew he was going to be here she would have left, but now she can't get up because then he'd see her pregnancy belly. Either way she was screwed immensely.
@Javier Morais
Javier usually wasn't one that followed up with one night stands or anything, he usually wouldn't even give them a second thought. And maybe he was just bored, because he had at least acknowledged the redhead he remembered taking back to his hotel room on one of his business trips back before he had been forced to actually move to the area for good. He had been giving a talk on some recent hybridizations in the area and had just happened to meet her in a bar after. It had been a good time.
Which left him wondering if maybe they might make it a two night stand. Was that even a thing? What the hell, he decided and moved to her booth, sliding into the bench across from her when he was pretty sure no one else would be joining her.
"So, I'm in town for a while again... Want to grab some drinks?"
He spoke with a thick accent, from being native to Brazil with a bit of a Romanian twang from all of his years spent there. Generally, he much more smooth after he had had a few drinks, he wasn't used to picking women up in restaurants or picking up women he had been with before... And it wasn't like he was looking for anything more than another casual hookup anyway...
@Persephone Nightshade
Sephy was extremely nervous, he was here and she was hoping that he didn't talk to her but her luck was not there. She was joined by him and took a sip of her water before looking at him. She wanted to punch him but he also didn't know she was pregnant either. Sephy sighed. ]"I can't drink right now" was all she said.
@Javier Morais
Javier of course never thought that someone wouldn't want to talk to him. Who would want to avoid someone such as him? Though, she didn't seem all that thrilled as he had slid into the booth across from her. He gave her what she hoped to be a charming smile anyway. "you can't right now?" he asked with a slight look of confusion on his face. It wasn't like he was used to being turned down very often but that seemed like a strange way to shoot someone down.
Obviously he still wanted to bother her as he still hasn't moved. When he asked what she had just said there was two ways she could answer this, she took a sip of her drink and stood up to show her five month belly. "I'm five months pregnant so I cannot drink" Sephy sat back down and watched as the waitress came back. "chicken and potatoes" the waitress looked at the guy in front of her and she knew she was screwed.
@Javier Morais
A look of complete shock came over Javier's handsomely dark features when she stood up to show off a very obvious baby bump, then confirmed that she was five months pregnant. Five months? Wasn't that about when he was here in town for the seminar where he had met her? Shit. Had he used protection that night? He couldn't rightly remember. "oh. was all he managed to get out for a moment as he tried to remember. "that is a bit of a surprise, my congratulations to you and the father." because surely the child couldn't be his, right? Though, he had a suspicion... the timing was just about right. He also wasn't jumping to any conclusions to make this any more awkward than it already was.

The waitress came and he distractedly ordered his own meal without giving it much thought.
Sephy watched as he ordered himself food and then began to speak. The red head rolled her eyes as she took a sip of her drink before sighing. "The child is yours so I don't understand why you're acting dumb right about now" was all that she said when it came to the situation.
@Javier Morais
What could he possibly say to that? How was he supposed to know for sure that the child was his? Sure, the time had added up just about right... But how was he to know how many men she had been with around that time? He knew better than to ask something like that, though. His mother would be rolling over in her grave at such a disrespectful remark. "Oh, I see..." Was all he could say for a moment. It seemed that he had nearly followed right in his father's footsteps without even realizing it. "Have you found out whether the child is a boy or a girl yet?" Because that seemed like important information, right? He was floundering, plain and simple. But this wasn't what he had expected at all.
Sephy knew it was a lot to take in, the red head watched the emotions play on his face and she couldn't help but sigh when it came down to it. Sephy took a sip of her drink before nodding. "If you want a DNA test feel free to tell me, I have nothing to hide when it comes to my baby" Sephy said before looking at the table. When he asked about the gender she sighed. "I'm having a son" she answered.
@Javier Morais
When she responded, he felt a little bad for having had the thought that maybe the child wasn't actually his. Had this been the reason why his own mother had never sought his real father out after their one night stand to tell him about her pregnancy? He smiled slightly, wanting to put her at ease if possible.
"No, that won't be necessary. You have no reason to say the child is mine if it wasn't."
Maybe most would still want a DNA test but with his own past, he could only think of his own mother and the fact she had been in the same position.
"A son."
He repeated. He was going to have a son. Then again, he wasn't even sure she would want him in the child's life...
@Persephone Nightshade
Persephone watched him, she didn't know if she could believe him or even care. All she knew was that she was pregnant and the father of her child was in front of her. The same father she didn't think she'd see again but that was not in her favor obviously. "Well I'll still give you a test, I can always set up something and contact you with the time and what not. I'd rather you get the confirmation for not only yourself but for whoever is in your life" Sephy honestly didn't know what to say or do now.
Sephy believed she'd be doing this alone and hell she probably still would if he didn't want anything to do with her or the baby. "Yes, a son" Sephy replied.
@Javier Morais
What she was saying was practical. She was willing to still give him a test just to be sure and he was willing to accept that. He wouldn't have asked for it if she hadn't offered, mainly because she didn't seem to be trying to ask him for anything. And he couldn't help but to hope that his mother would have seen the same reaction had she ever told his own father about him.
"Okay, that works."
He agreed. Not that he had anyone else in his life at the moment who would need to know about his son. Only his siblings but they would take him at his word.
She didn't seem all that open to talking with him about much of anything. He didn't blame her. She had probably thought that she would never see him again just as he had thought he would never see her again. He hadn't expected these consequences. But he was no deadbeat.
"I would like to know my son if you'll allow it."
He finally just got on with it, letting her know his intentions. It wasn't like he was asking her for any type of relationship. But he was planning on being in his son's life if he could.
@Persephone Nightshade
Sephy looked at Javier and nodded her head when he said that it worked that she was going to give him a test even though the red head knew who the father was. Sephy wasn't a common whore, yes she had needs but that was all that it was really and now here she was paying for those needs.
When her food came she dug in, being pregnant really did do a number on her ability to eat. Before she always watched her figure but not while she was pregnant she didn't. "Lets do the test first and talk about that later" she said simply as she continued to eat.
@Javier Morais
It was pretty clear to him that she wasn't all that keen on him hanging around now. It was in her body language as she just seemed much more tense than she had been when he had last seen her. Though, he guessed that could be because they had never expected to see each other again at all. Now she was apparently carrying his child.
When her food came, she was quick to tell him that they would talk about him getting to know his son after the test and he took that as a case closed type of thing. There was no sense in worrying about it now, not until the test could be completed and then they would talk about it.
"Alright."
He agreed before looking over to his own empty booth.
"I won't take up any more of your time, then. I will be looking for your owl."
He said, not wanting to keep her and knowing he also needed to get his own meal and head back to the castle before too long.
@Persephone Nightshade
---
Permissions in this forum:

You cannot reply to topics in this forum