current time
Apr. 2021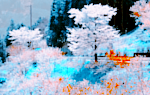 staff
Admin Xaria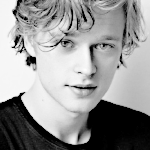 Admin Violet
Who is online?
In total there are
3
users online :: 0 Registered, 0 Hidden and 3 Guests
None
Most users ever online was
139
on Wed Jul 03, 2019 9:12 am
Credits
Skin & graphics made by Xaria. The Harry Potter franchise belongs to J.K. Rowling. All original characters belong to the respective user that made them along with their posts. No copyright infringement intended.
The history of magic classroom was vacant after classes were over for the day, so Keir had slipped inside of there. It wasn't his intention to be hanging around areas that he shouldn't; but he was faced with a bit of a dilemma.

Earlier that afternoon he had been idly touring around the edge of the forest; looking up at the trees and trying to discern which type of bird nested inside of them just by looking at the way the twigs were aligned. Then he'd heard this shrill chirping coming from the undergrowth, and realised there was a baby starling that had fallen out from its nest. The bird seemed completely helpless, although Keir was desperate to try and have it well again.

His first thought had been taking it up to the dormitory, but it was beginning to get rather quiet. Now he was worried it would expire before he could actually do anything. So, he had this little bird on the desk, and was trying to recall a good healing spell. It didn't seem to be working, though...
Darcy was on the way to the dungeons from his last class before he noticed someone in his year in an empty classroom. Wanting to see what was going on, he entered the room and noticed that the other guy seemed to be trying to cast some sort of spell.
"What are you doing?"
@Keir MacGregor

He turned quickly, and was relieved that it was Darcy. Keir didn't really know him too well, but he didn't seem the type who would try to intervene or tell a Professor or something. Weren't he and Albus Potter an item?
"Do you know much about healing spells?"
He asked him, sounding a little desperate.
@Darcy Culkin
"Umm, I know a couple of them. Why?"
His spider began trying to crawl out of his robe pocket after smelling the bird, and Darcy looked at it and shook his head. The spider eventually fully retreated into the pocket.
"Sorry about that... He hasn't eaten since lunch, and I think he's hungry."
@Keir MacGregor

He was a little shocked to see a spider scuttle out from beneath his uniform, but after the initial shock of it he supposed it was sort of interesting. So long as the spider kept well away from him, and the baby bird, he'd feel more comfortable.

"Uh... you really keep that in your robes?" He ventured, grimacing a little. "Kay. Well. I don't know if I can do anything for this bird. It fell out the nest. I probably should've left it but, er... I couldn't help myself."

He wondered if he was really doing this for the bird or to prove himself.
He nodded.
"Oh... Um, maybe you should've stayed around a bit to see if its mother was around?"
Darcy thought he read something somewhere about touching baby birds and returning them to their nest.
@Keir MacGregor

"I just wanted to take it into the warm and... try to see if I could do something."

Keir wondered, sadly, whether his pride had got in the way of his sensibility. A simple hovering charm back into the nest would have been the best way to go, but he was adamant on returning it quickly to full health.

"I probably shouldn't have done that..."
"Oh... Maybe we can see if Professor Morais can do something?"
@Keir MacGregor

"Yeah... yeah, he'll know what to do..."

He knew when to ask for help. Professor Morais may have been the Professor all the girls (and even some boys) fawned over, but he would shed some insight into the situation. Even if the bird wasn't a magical creature.

Keir placed the bird carefully inside the box.

"Um. You don't have to come with me, if you don't want to..." Darcy may have other things to do?
He shrugged.
"Al's at practice. I have time."
Darcy needed to do something different for once anyway.
@Keir MacGregor

---
Permissions in this forum:

You cannot reply to topics in this forum