current time
Apr. 2021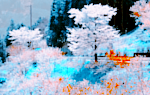 staff
Admin Xaria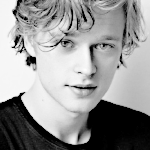 Admin Violet
Who is online?
In total there are
5
users online :: 0 Registered, 0 Hidden and 5 Guests
None
Most users ever online was
139
on Wed Jul 03, 2019 9:12 am
Credits
Skin & graphics made by Xaria. The Harry Potter franchise belongs to J.K. Rowling. All original characters belong to the respective user that made them along with their posts. No copyright infringement intended.
Page 1 of 2 • 1, 2
Hades was in his element, even he was trying to get sober he would not let this opportunity pass. He got to arrange a party for the sixth to seventh years, best part was he was allowed to have alcohol available, he had a bar set up with a bartender that he had hired for the party, as well as a dance floor, and some games. He had asked professor Jackson to DJ the party, and keep it thumping. Looking around at the entrance hall he had to admit that it looked pretty darn good, now he just had to wait for everyone to arrive.
Reed made it to the Great Hall carrying the boombox the one Weasley made it look as if a Disney Princess barfed all over it. He began setting it up and started loudly playing a compilation of 90s-2000s dance hits he found in his CD collection.
"I genuinely can't believe Hogwarts is literally holding a party allowing alcohol!"

Cernunnos looked around as he entered. Definitely a difference to the usual Room of Requirement setting. "Ew, where's everyone?"

take me down and you hold me right spin me all around, i feel so dizzy, i fall into you, you rock me, you rock me, you rock me in
Delaney was curious about how this school allow having party with alcohol. She didn't really drink it much but she didn't mind it.

The girl walked into the Great Hall with a small smile on her face. "Hey guys," she said and wondered where everyone else was. She hated being early at parties.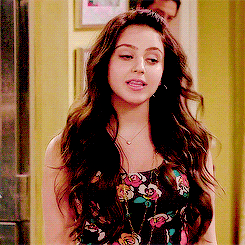 Marcus wasn't sure what to feel about this party but the boy still decided to show up there. He didn't really have anything better to do.

He walked into the room and looked around there. He walked straight towards the bar. He wasn't even sure what he should order there. He basically was just standing there trying to figure that out, he did barely even drink alcohol.
Penelope walked in deciding to be one of the few people who would probably remain sober; she wanted to make sure nobody got harmed.

She wasn't that surprised that it seemed to just be Gryffindors and Slytherins so far.
Narkissos walked into the Great Hall upon hearing the sound of some music.

"What's going on here?"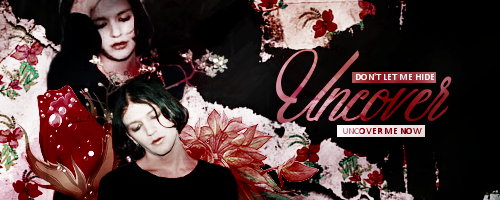 Macmillan dragged his boyfriend of sorts to this party that was going on. Personally, he was thankful for something
fun
to keep his mind off of family stuff for once.
"Cai, do you think they got some of the drinks served at the shack?"
@Cairo Prince
A party with alcohol being held in the great hall? Of course, Amara was going to be there. For once she wouldn't have to sneak around with her party clothes hidden under her robes to some secret party, she could go there openly. And it was amazing.

When she walked into the great hall, she saw that it hadn't quite filled up yet. She was a little bit early. Oh well, even better to get the drinking started before the bar was too crowded! She walked over to the bar and ordered a shot, downing it as she listened to the music and offered a small grin to those with the same idea as her. "how great is this?" she asked to no one in particular.
Ashton arrived and immediately grabbed a drink from the bar. He looked around at who had already arrived and his eyes landed on Amara. He smirked when she spoke and leaned closer, "Better now that you're here. And looking very good, may I add. But then again, you look good every day. Can I get you another shot? "
@Amara Jordan
James walked in and smiled in amazement seeing that Hogwarts was actually sanctioning a student-run party.

"If anyone needs them, I got some rubbers."

Alayna walked into the great Hall and was rather impressed. Alcohol on grounds? Hell yes. It was going to be a fun night. She decided to wear one of her more nightclub looks and donned a strapless black dress and heels. She walked to the bar and ordered a mixed drink.
Faye was a little ticked off that there was alcohol about, but she supposed at least it was being contained in a safe, monitored environment. She had this feeling that some students would try and smuggle the alcohol back to their dorms, so she was keeping an eye out.

She never really did like Hades. She gave him this look as she passed him, as well as Amara and Ashton. Suspect troublemakers.

At least she could dress up a bit. She had a clingy sort of dress on, in wine red. Large, easy-to-walk-in block heel sandals reminiscent of the late 90s.

"Would it be wrong to have a cocktail?" She asked Narks. Okay, so the room was kind of infectious...
"Hello Penny," He arrived and greeted his fellow class- and housemate.

Alayna Nott was there as well. He wanted to make a point of steering clear from her, unless she decided to shout at him again. He hoped she wasn't an angry drunk.

"Don't you want anything to drink?" He asked Penny.

@"Penny Skeeter"
Blanche had dragged Celeste to the party, and had insisted that she wore a dress. Blanche said she would look 'cute'. So she waited in the hall eagerly awaiting to see what she'd look like.

Even James's antics weren't enough to distract her from staring at the entrance intensely.

Tag: Celeste Wong
Celeste approached the Great Hall in a dress and a small pair of pumps feeling
extremely
out of her element. She never found clothing like this too practical or comfortable.
Nearly twisting her ankle, she entered and went to Blanche.
"Not comfortable,"
Celeste said softly as she began taking off the heels.
@Blanche Labelle
Pandora arrived to the party and immediately made her way to Hades, "Looks good in here. You did a good job." She knew things were Rocky between them, and she sort of just gave up trying to make things work
@Hades Gaunt
"Hello, Louis,"
she greeted back with a small smile on her face.
It was good to know that she wouldn't be the only Hufflepuff at this party now.
"Do you know if they have anything non-alcoholic?"
@Louis Weasley
Narkissos looked over at Faye.
"I'd rather not risk it. You have no idea what some of these hooligans might slip in them."
He had to admit she looked rather gorgeous. Okay, focus on the job. Focus on the job.
"If someone goes too far, we escort them to their dorms?"
@Faye Phiera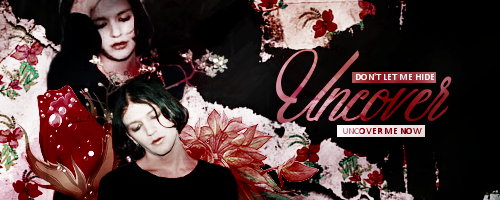 "No, but I'll go and check. I'll get one for both of us!"

He headed towards the bar area.
"Awh but you look so cute!" She chirped, and enthusiastically started feeling up her calves. "You got really feminine legs! They're so soft and smooth!" She continued to do this for a while.
Faye neglected to think of that. Maybe she should stay away after all.

"I suppose we might have to," She sighed, rolling her eyes.

They moved back on him. She tilted her head a little. "Hmm. Have you got taller?"
Cernunnos was at the bar area chatting away with the bartender as he sneaked himself a few sips when he noticed Louis.
"Heyy, Louis! How have you been?"
Upon hearing some of the music being played, he squealed,
"Oh my god, I love Alice Deejay!"
@Louis Weasley

take me down and you hold me right spin me all around, i feel so dizzy, i fall into you, you rock me, you rock me, you rock me in
"I don't think I have. I'm wearing my usual pair of shoes with a slight heel."
@Faye Phiera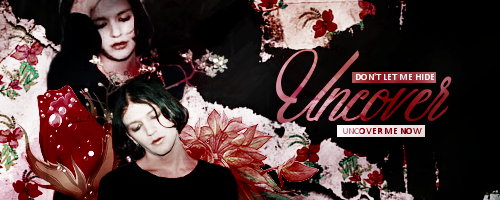 "Maybe I've shrunk."

She smiled at him.

"You look handsome, by the way," She said, unembarrassed for saying so for once. Narks had been fairly nice to her as of late, and she was a little surprised about it.
Page 1 of 2 • 1, 2
---
Permissions in this forum:

You cannot reply to topics in this forum