current time
Sep. 2020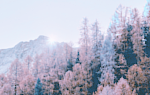 staff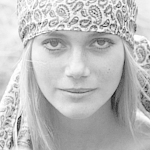 Admin Xaria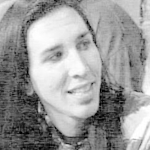 Admin Jules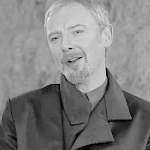 Admin Violet
Who is online?
In total there are
8
users online :: 1 Registered, 0 Hidden and 7 Guests
Elysia Mort
Most users ever online was
139
on Wed Jul 03, 2019 9:12 am
Credits
Skin & graphics made by Xaria. The Harry Potter franchise belongs to J.K. Rowling. All original characters belong to the respective user that made them along with their posts. No copyright infringement intended.
In an effort to get the students at Hogwarts out of their moping and post-holiday angst, Camille and some of the other staff members decided to do some fun activities with them. Camille volunteered to be one of the chaperones for the ice skating rink so she could get to know her much younger students better.

"Make sure your skates are the right size!"

Ice skating was one of the few things what Cathelyn had never tried before but she was willing to give it try. She had listened to the deputy's head about getting the right size of the skates, she was currently putting them on there and wondered how hard it can be to keep the balance on the ice. "Never done this before," she mumbled there to herself, she didn't really wanna be the first one to go on the ice.
Hugo, once he got his skates on, went onto the ice and immediately fell due to not finding his balance. He rubbed his head and noticed some railings. He got up and slowly made his way to the railings in hopes of not falling agaain.

Good thing it didn't hurt...
Sharon was a bit of excited about ice skating even if she had never really done it before. She knew it can't be much harder than roller skating, just this was on the ice. She had gotten herself the right size skates and the girl had put them on too. She was slowly walking towards the ice. She didn't want to rush there. She wasn't really in the hurry. The girl soon was on the ice and she noticed a boy falling down and she knew it was one of the Weasley family peoples. She other hand didn't fall as soon as she stepped on the ice. The girl knew how to hold the balance. She smiled and went on with skating. "The balance is the key of this," she said mostly to herself.
"What if I fall too a-and spoil my dress!"

Sapphira was practically in hysterics by the time she got on the ice, and witnessed Hugo falling over. She had warmed to him slightly due to his loss, but he was still very frustrating in her books.
Sharon skated over the girl who seemed to around her age. "You just need to relax and keep your balance," she said with a small smile. "You can always try close to that railing too at first. So once you feel like falling you can grab the railing," she said with a small smile on her face. "I'm sure you will get hang of it eventually. So will Hugo," she added. She just tried to help there now. She wasn't sure how much help she will be in the end.
@Sapphira Zabini
Sapphira narrowed her eyes a little at the Gryffindor girl. She didn't know her really too well.

"I don't really care too much for Hugo," She admitted plainly, but had a pang in her chest as though she had said something wrong. "This is ridiculous. Who said this was fun?" She gradually eased off the side and moved forwards gingerly. Wobbling, she grabbed onto the side again. "See?!"
Sharon didn't know this girl had against Hugo but didn't ask. It wasn't really her business. "First take a deep breath and try to stay calm," she said with a small smile. "You need to relax to enjoy it," she added. She tried to help the best as she could. "You need to trust yourself. You need to find your balance. You can try skating as you hold with one hand from railing first. So you always have the support," she tried to suggest something there now. She wasn't that much of help here really but she tried her best.
"Does anyone want some hot cocoa? I can grab some from concessions!"

Summer had been ice skating a couple of times, not enough that she was an expert or anything, but enough that she didn't feel completely off balance when she had stepped out onto the ice for the first time. She did manage to wobble a little bit but she kept her balance. She was just going around for her first time when she heard the deputy headmistress ask about cocoa. "I would love some, if that's okay, I mean." She said with a shy smile. She was trying to talk a little bit more, it was just difficult for her to really do so.
Hugo got excited upon hearing the words hot cocoa.

"Me! I want hot cocoa!" Then he began thinking of what his mother would say. "Please and thank you!"
Camille returned from the concessions stand with a holder containing a half dozen of hot chocolates.

"If you want marshmallows or whipped cream, let me know!"

Cathelyn had gone near the railing and was holding into it awhile she tried to get balance in the order. So she could ice skate. When she heard that there was hot chocolate then the girl smiled. She walked over their deputy. "I would like one too, hot chocolate. Some marshmallows seem a good idea too," she said there with a small smile and did get herself some.
"I want lots and lots of marshmallows and whipped cream pleaseeeeeee!"
She handed a cup of hot chocolate filled with tiny marshmallows over to Cathelyn with a smile.
"One for you!"
Then, Camille added some whipped cream and marshmallows to one of the cups to hand over to Hugo.
"Be careful! They're very hot!"
@Cathelyn Shaw
@Hugo Granger-Weasley

Summer smiled when the deputy headmistress returned with the carrier of hot cocoa and asked if they wanted whipped cream or marshmallows. "I'll take some marshmallows in mine, please." she said softly, politely.
"Some yummy marshmallows coming right up!" Camille responded as she began pouring some marshmallows into the hot chocolate before handing it to Summer.

"If you want snacks other than hot chocolate, let me know, and I can take you to concessions!"

Cathelyn took the cup of hot chocolate filled with marshmallows from the deputy head and took a small sip from her drink after that. "It tastes good," she had to say with a small smile on her face. It really did. She kept drinking it slowly after that.
---
Permissions in this forum:

You cannot reply to topics in this forum